The last quarter of every year, which signals the start of the holiday season, is one of the most profitable times to be selling on Etsy. With buyers looking for gifts for all the holidays that abound during this period, it's no wonder that many Sellers are aligning their handmade products with the holidays. It simply makes business sense.
But it's not just Christmas that's a huge selling factor. There are about 18 different holidays starting from October to the end of December. From Halloween and Thanksgiving to Black Friday, or Cyber Monday to Hanukah, there's a great opportunity in the timing of one's sales and this is a factor that shouldn't be overlooked.
Why Timing Your Sales To Line Up With Holidays Is A Good Idea?
When an Etsy Seller chooses to take advantage of holidays, they tap into a marketplace of willing buyers. Demand is high, and a well-executed strategy has enormous commercial potential.
Here's some proof.
In the period from October to December of 2020, Etsy acquired 13 million new buyers, signaling a 76.7% increase in customer base in the same period over the previous year. These buyers subsequently purchased goods for $3.3 billion on Etsy during the same period, representing a 118% rise on purchases compared to 2019. (This excludes the sale of face masks and coverings).
Meanwhile, global sales also skyrocketed by 145%, with the UK leading the way after the United States. But what is probably the most significant number here is that shoppers continue to come back to Etsy after the holiday season with a 205% increase in habitual customers during the first quarter of 2021.
This indicates not only great potential for the holiday season, but also for niche holidays, too.
What Are The Most Popular Holidays?


The holiday season of the year's last quarter is probably one of the most popular times for buyers to make purchases on Etsy. But let's break this season down into its key components.
Here they are, in date order:
Halloween (31st October): A much-loved holiday by both children and adults alike, Halloween presents an opportunity for Sellers to sell items such as costumes, candy, masks, earrings and other forms of jewelry, fabric, shirts, décor, stickers, and even Halloween-themed tumblers.
According to Etsy, searches typically start as early as September and peak in the first week of October. From cute to downright gory, there's an opportunity here to sell a variety of items. And the audience is huge.
Diwali (4th November): A five-day festival of lights, Diwali is a religious holiday that's celebrated by seven in ten of all Indian-Americans. This celebration involves a lot of light and fireworks, colors, sweets and treats, home decorations, and gifts.
Sellers who have already jumped on this niche have honed in on selling clothing, cards, lanterns, decorations, and gifts in general.
Thanksgiving (25th November): Thanksgiving is a day of showing gratitude to one another and remembering American history. While each family across the US, Canada, Grenada, St. Lucia, and Liberia tends to follow their own traditions, it's a time of bringing people together.
These festivities can be marked by gifts such as flowers, décor, wreaths, decorations, shirts, sweatshirts, and cards.
Black Friday (26th November): Right after Thanksgiving comes Black Friday. This is arguably the most anticipated discount day of the year with Sellers cutting aggressively from their profit margins to give buyers an opportunity to purchase their wares at a more affordable cost.
One strategy commonly used by Sellers is to stretch out their sale over a period of several days or even a week to take advantage of more shoppers. Try to mirror this strategy in the long term.
Cyber Monday (29th November): Cyber Monday follows Black Friday and is an event that's used to encourage people to shop online. Now that so many purchases are made online anyway, Cyber Monday is more of an extension of Black Friday than a "holiday" of its own.
Discounts on Etsy have been known to go up as high as 60% on this day.
Winter solstice (21st December): Signaling the fact that winter is officially here, winter solstice presents many opportunities for sales, too.
From quilts and art to fabric and cards, it gives small business owners a chance to sell winter-themed items, which will remain popular until the end of the season all the way through to March.

Christmas Eve (24th December) and Christmas Day (25th December): Probably one of the biggest holidays for gift giving, shoppers flock to Etsy to find the ideal gift for their friends and loved ones.
Etsy indicates that personalized holiday stockings and handmade Christmas decorations are some of the biggest trends to look out for.
Kwanzaa (26th December to 1 January): A holiday to celebrate African-American community, family, and culture. It's a six-day celebration that also presents opportunities for selling candles, Kwanzaa kinara sets, decorations, shirts, and more.
Boxing Day (26th December) and New Year's Eve (31st December): Although not necessarily gift-giving holidays, there are still opportunities to tap into these holidays by offering craft tools and supplies like Boxing Day yarn, handmade products like jewelry, wellness products, or simply giving customers discounts on items as an extra sweetener.
Are The Most Popular Holidays Also The Holidays You Should Aim For Or Is There A Smarter Way?
As for unofficial holidays, December has a few that might be worth exploring as an Etsy Seller. These include Green Monday (10th December). This is considered the cut-off date for shipping by most postal services in order to have customers receive their goods by Christmas. It's another opportunity to not only offer discounted items, but to catch the holiday rush for gifts.
Similar to Green Monday is Free Shipping Day, which takes place in mid-December. It's a one-day event during which Sellers offer a free shipping option with an assured delivery date before Christmas.
Finally, there's Super Saturday or Panic Saturday (which is the last Saturday before Christmas) to help last-minute shoppers get some gifts. It's another opportunity for boosting the holiday sales.
Overall, nearly every week starting from October to December has a holiday that Sellers can participate in and up sales. But it's not just the last quarter of the year that has holidays. There are literally hundreds of holidays – both official and unofficial – which Sellers can take advantage of.
Sure, there are the popular Mother's Day and Labor Day holidays, but there are also holidays such as Popcorn Day, Puzzle Day, Chocolate Fondue Day, Spouse's Day (and these are just in January). There are so many others that the list is practically endless. By tapping into these niches, Sellers will have the opportunity to reach buyers on special occasions throughout the year.


This is arguably an even better strategy than the one that opts for the big holidays. Here at Sale Samurai, we have always said that niching down is the most important action you can take if you want to grow your Etsy gig. Going for the small, unofficial, even tribal holidays, is the definition of honing in on niches. They might not be as big as Christmas or Labor Day, but over time they can be grown to provide a killer income. Most importantly, however, niching down to provide handmade products for unofficial holidays can help you create a loyal customer base. And as any marketer will tell you – a recurring customer is worth a lot more than a new one.
What Strategies Are The Competition Using?
The competition on Etsy is fierce, that much is certain.
Successful shops on the platform have adopted various strategies to help them get ahead for the holiday season. Some of these strategies include preparing ahead – stocking on shipping boxes and labels, ensuring there's enough inventory, and building their social media strategy in advance.
Having sufficient supplies is another aspect to their sales strategy. This means customers are encouraged to browse their "hearted" items, and this can lead to more "bundled sales". In addition, listing pages also include thumbnails of additional inventory from a Seller's shop, offering a broader opportunity for customers to discover more. Furthermore, with a full page of listings in your shop, customers are more likely to discover your products on the Internet, as the shop will become more relevant for search engines.
Another strategy is to ensure that shops are holiday-ready. This may mean preparing for more holiday traffic, optimizing shops for mobile, and analyzing exclusive deals compared to one-time discounts to see which performs better. It's also wise to refresh your shop banner with the seasonal deals offered.
Remaining ahead of orders is a further example of a best practice. This means not waiting until the orders start pouring in to create your crafts, but rather have them ready in advance.
Next up is the presentation. Make sure to invest in high-quality images (for Etsy SEO) as these are what grabs a customer's attention. Successful Sellers on Etsy also update their shipping info and policies to be as transparent as possible.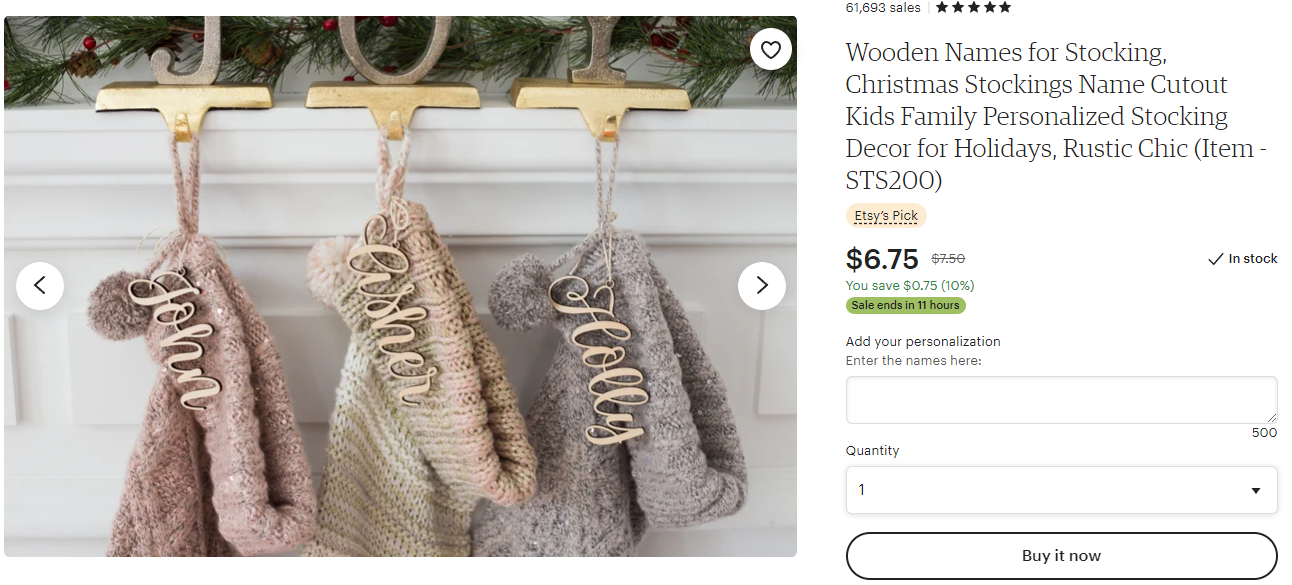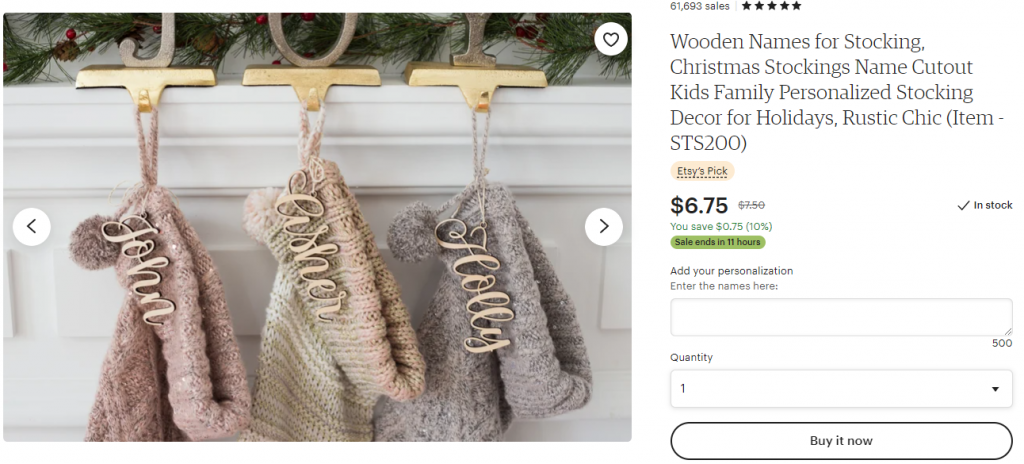 Finally, consider adding gift-wrapping, handwritten notes, and personalized options to items and present what makes the gift "giftable" in the best possible way. Remember that for the holidays, it's more likely for shoppers to ship a gift directly to their loved one as opposed to giving it to them in person.
Sale Samurai's Nifty Calendar Feature
Let's say you've made up your mind and decided to focus your Etsy gig on holiday gifts. Do you have to scour the net for every official and unofficial holiday out there?
Luckily, you don't.
Sale Samurai includes a very useful Calendar feature for all official and unofficial holidays.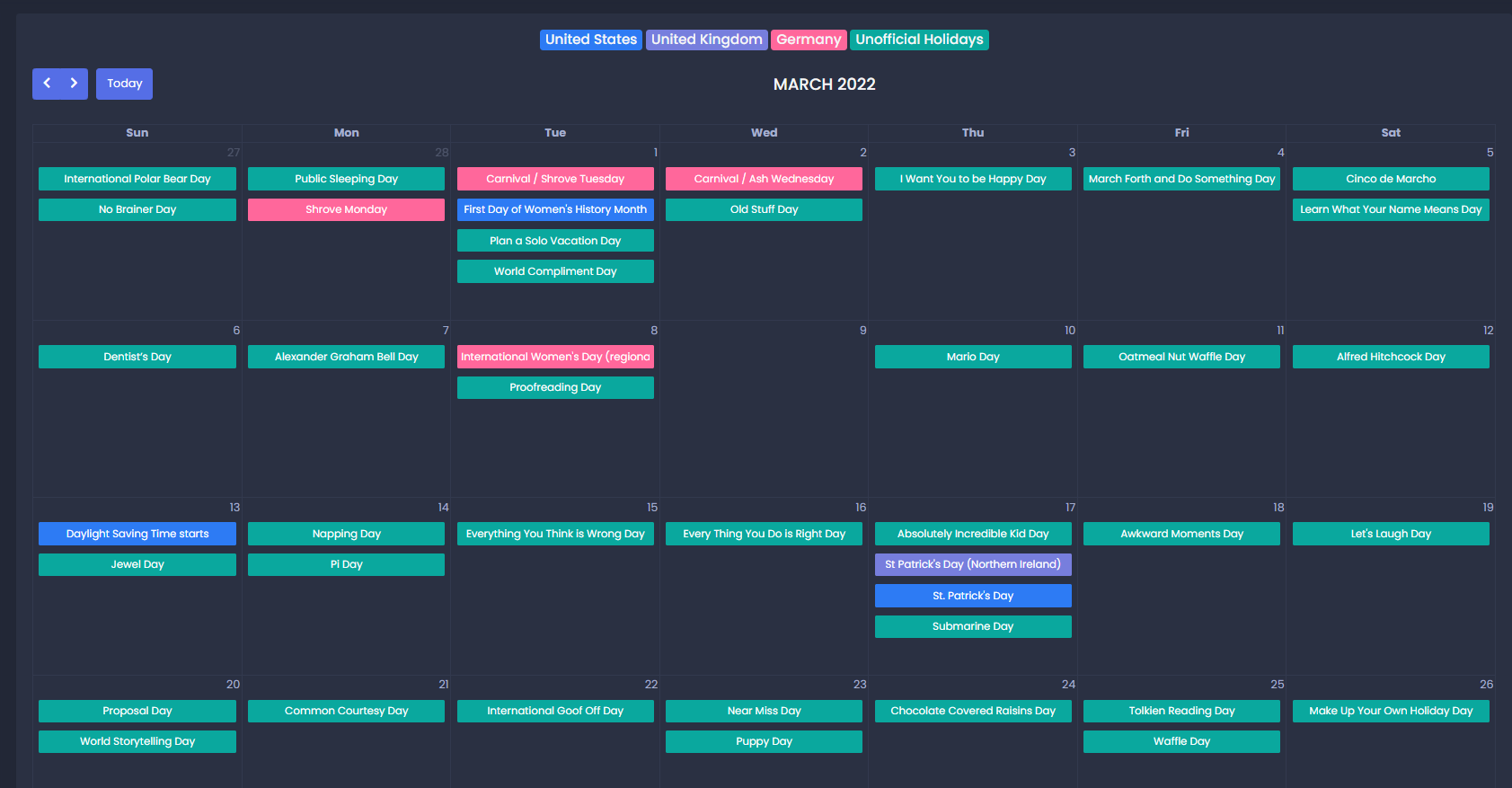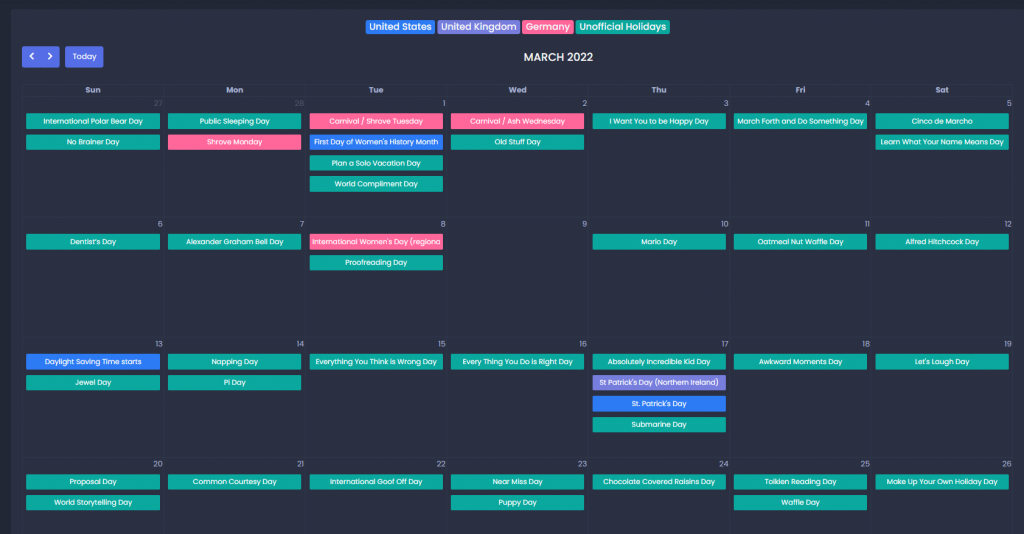 It's ideal for helping Sellers make smart business decisions and take advantage of trends and niches. The Calendar enables small business owners to plan ahead, select the right products to target more effectively, and niche down – a crucial aspect for any Etsy Seller.
So, what are you waiting for? Give Sale Samurai a try. You'll find that it's much more than you'd expect.