E-commerce shopping has virtually become second nature to most people especially post 2020. Even small businesses have made it so easy to click and buy amazing products largely thanks to platforms like Etsy that have made it possible for thousands of businesses to survive and thrive over the past 2 years. Unfortunately, whenever you have a major industry, especially a growing one you are bound to run into scammers. Here's our guide on:
How to Tell if an Etsy Seller is Legit.
Always do your research and look through the Seller's profile, reviews, and Etsy history, if they have stellar customer feedback, a solid return policy, and quick shipping times then it is most likely a safe bet.
Of course, reviews can be fraudulent, and Sellers can get away with some bad practices if they try hard enough so it's important to educate yourself on potential Etsy Seller scams. Read below to find out how you can tell if an Etsy Seller is legit or not and what you need to pay attention to!
Is It Possible to Get Scammed On Etsy?
Unfortunately, yes.
Etsy has one of the strongest and best online Seller communities! The e-commerce platform supports some truly creative and genuinely passionate Sellers who want to do right by their audience.


However, like any online store network, there are a few bad apples that can really bring down the reputation of the platform as a whole.
Etsy doesn't really have an in-depth Seller screening process which means that almost anyone can register and start selling products. While this is mostly a good thing because it allows creatives, craftspeople, and handmakers to seamlessly set up an Etsy shop, it can be abused by those who seek to do harm.
For the most part; however, it is fairly easy to tell which stores you can trust and which ones you should stay away from. Read below to find out more!
What to Look for When Buying on Etsy
To Avoid potential scammers and only buy from legit Etsy Sellers, you need to look out for these five things with each new store you buy from:
Seller and Store Profile Information

Product Quality

Shipping and Delivery Rates and Times

Customer Service

Customer Feedback and Reviews
Let's look at each in more detail.
1. Seller Profile Information and Quality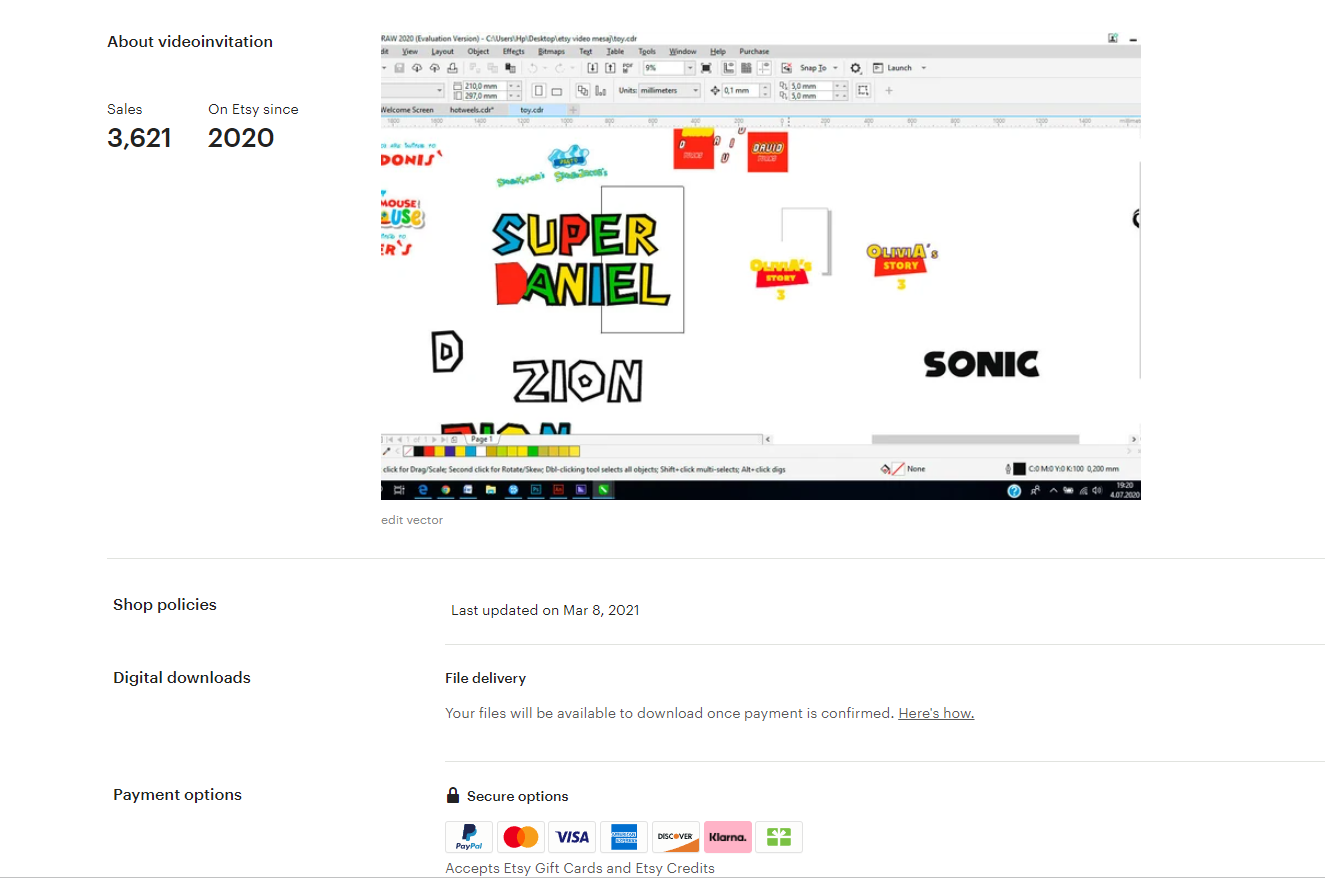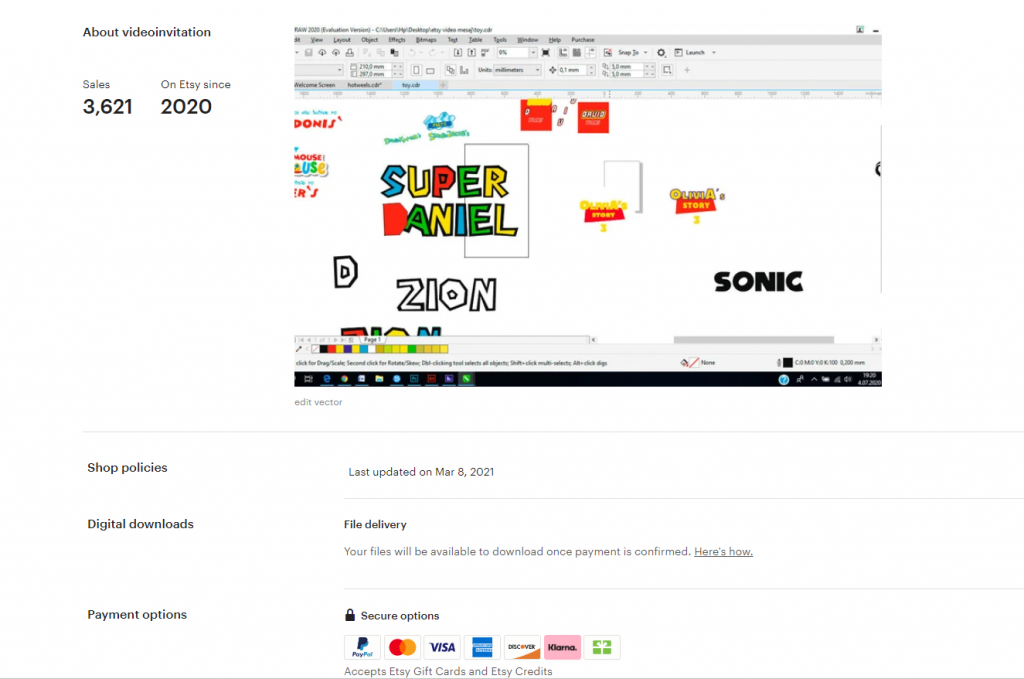 The first thing you need to look for is how old the Etsy store is or how long the Seller has been in business on Etsy.
There are some Sellers with over 9 years of experience which is a fantastic indication that the shop is legit especially when the shop has stellar reviews.
However, some Etsy Sellers are new and are hoping every day for that first sale!
It's definitely a great idea to support new entrepreneurs and creatives on the platform but you still need to do your research.
Even new shops need to have detailed and well-written profiles with high-quality images.
If your Seller has an out-of-focus profile image or a grammatically incorrect shop description then these are major red flags!
2. Product Quality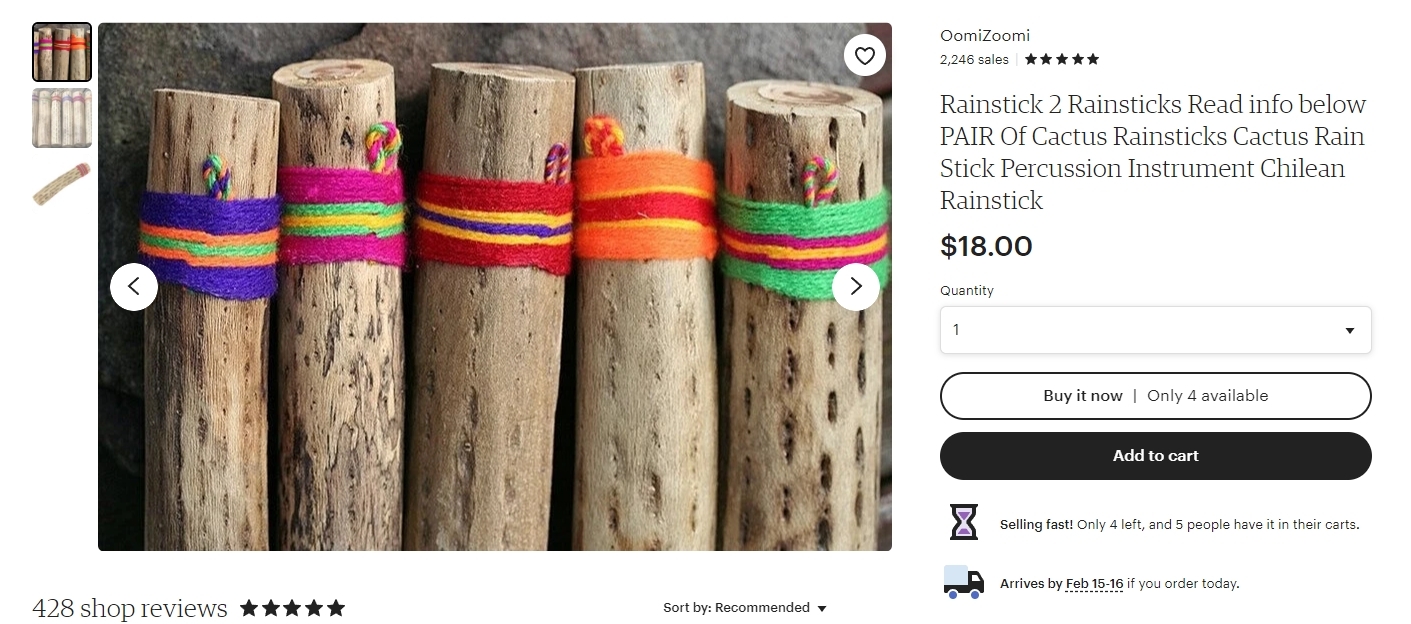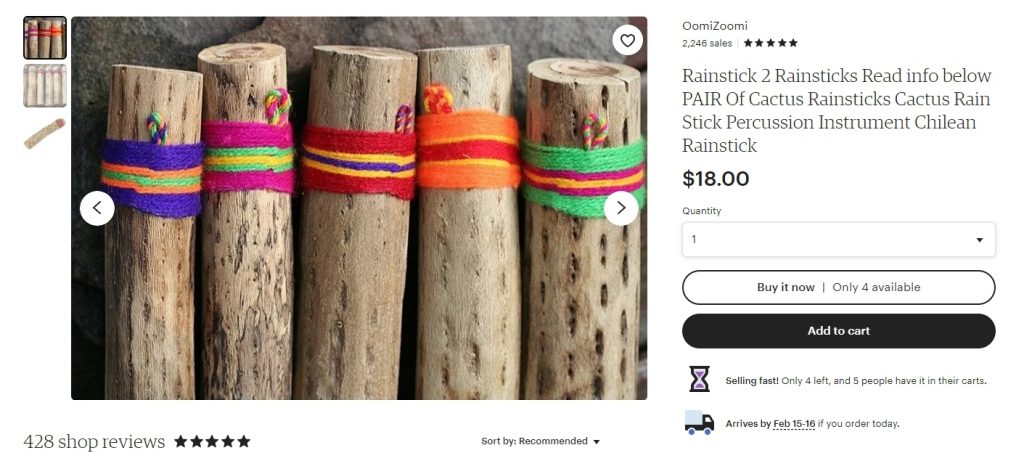 It may be hard to assess product quality, especially if you haven't bought the item yet but pay attention to images.
Images are everything on Etsy and Sellers should take great care to have high-quality product photos taken from various angles.
If the product images are low-quality, out of focus, maybe even poorly lit then that may be a red flag. Alternatively, the opposite can be true. Super high-quality almost studio-style product photos could indicate that the Seller downloaded them off the web and is just interested in a quick buck!
Reviews are obviously going to be your best friend here. Etsy shoppers often upload images of the products they received along with their reviews.
3. Shipping and Delivery

Before you even buy the product, you should check the Etsy shop policies to see how long it will take to get your items.
This is not the end-all-be-all determiner if a shop is legit but if an item takes way too long to ship or maybe even costs a ridiculous amount to ship then it could be a red flag.
4. Customer Service
Here's the big one.
Before you add-to-cart message the Seller! Sure most shops will have reviews which will give you a good indication if the Seller has good customer service or not but if it's a new store then you need to get in touch with the Etsy shop owner!
The best part is that you actually can, unlike many other e-commerce platforms.
If the Seller replies quickly with solid English, is kind, and patient then you may be onto something.
Alternatively, if Sellers take more than 24 hours to respond, are rude, and overly eager to sell almost forcing you to go through with the transaction then it may be a scammer.
5. Reviews and Customer Feedback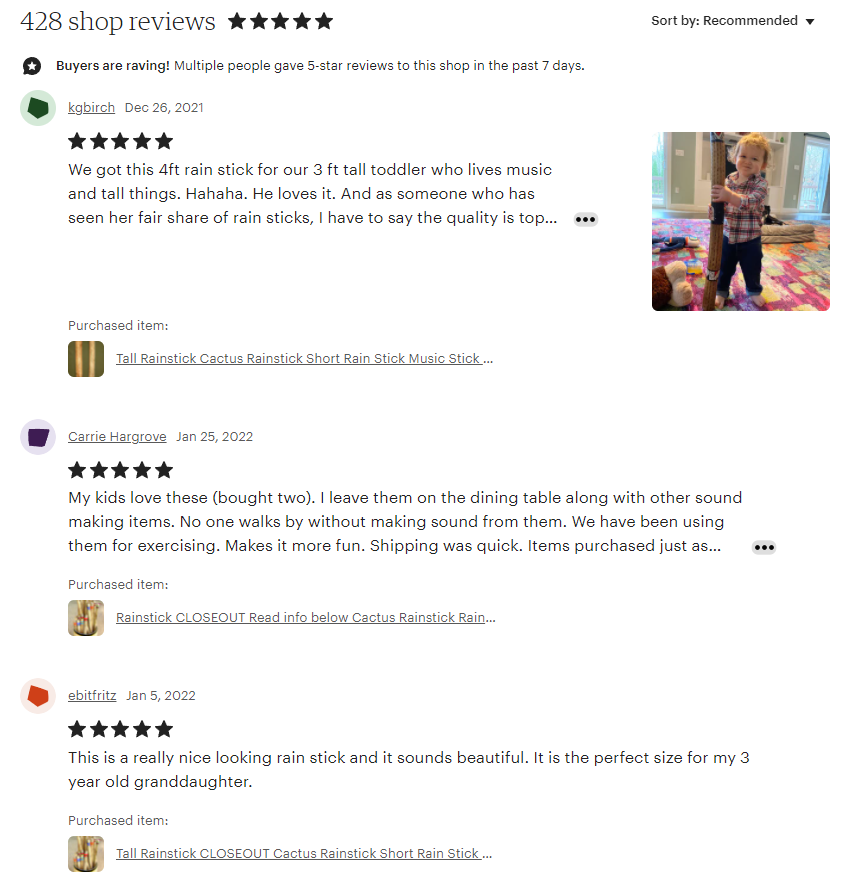 Saving the best for last; Etsy Reviews!
Any legitimate Etsy shop that has been around for a while should have some stellar reviews.
Now a few bad ones here and there are really not a big deal because it happens to everyone, but you are looking for consistent 5-star reviews NOT consistent 4 star-ones.
Great Etsy shops will even have a little purple badge next to their reviews with the phrase, "Star Seller". These guys are without a doubt the best of the best most legit Sellers on Etsy.
Again, if a shop is new to Etsy then they will lack in the review and feedback department BUT that doesn't mean you should lose all hope! Give them a chance and consider everything above.
Do Etsy Sellers Get Your Credit Card Info?
If you pay through Etsy's Checkout System, Etsy Payments, then Sellers will not get your credit card info. The only way they can access your information is if you email, message, or tell them.
If you have already made a purchase and are sure the Seller was not legit then you can open a case with Etsy's "Issue Resolution" but if you follow the steps above that won't be necessary. Consider everything above when buying from an unfamiliar Etsy shop. Thank you for supporting Etsy Sellers!