If you've ever caught yourself paying extra for a product on Etsy because it had better and more reviews than other similar listings you may have realized first-hand how important reviews are on Etsy. Customer feedback on Etsy directly communicates to both Etsy's algorithm and your audience if they should buy or pass on your listings. When we say reviews are everything on Etsy we mean it! Lucky for you, we are here to help with a detailed overview of:
Customer Reviews on Etsy – How to Get Them. Etsy customer reviews will make or break your business, so you need to take them seriously from the get-go. In order to get positive customer feedback, you need to be honest with your audience, sell high-quality items, and maintain top-tier customer service through quick responses and solid return and shipping policies.
Getting dozens, hundreds, and thousands of customer reviews is easier said than done especially if you are new to Etsy. However, once you get the first few reviews in, then it's a snowball effect as more traffic, sales, and reviews flow in. Read below to find out how to get your first customer feedback, how to ask for reviews and the importance of reviews for optimization and Etsy search.
What is a Customer Review on Etsy?

Customer reviews on Etsy are no different from reviews on other popular e-commerce platforms like Amazon. They give your traffic a good indication of your product quality, value, and your brand's customer service.
A few bad reviews won't necessarily kill your business but having no good reviews definitely will! Read below to see Etsy's unique customer feedback policies and guidelines:
Customers have 60 days to leave a review once the order has been processed and can change their review during that 60-day period.
Reviews can only be given by customers with public profiles – anonymous reviews are not allowed on Etsy.
Only reviews from the past 12 months are counted towards your Etsy shop's score.
This last point is probably the most important! If you have hundreds of stellar reviews and place your store on hold for more than 12 months all of those reviews are essentially considered lost.
On the other hand, if you have a few bad reviews then a 12-month break from Etsy means a clean slate!
Why Should You Care About Getting Reviews?
As if this question needs an answer…
Customer reviews on Etsy will impact every aspect of your business including your shop's optimization and search.
Reviews have a direct impact on sales, traffic, and discoverability.
Essentially, we are talking about your business reputation on Etsy because 90% of online consumers say online reviews are as important as a personal recommendation from a friend.
Not only that, but stores with stellar, five-star reviews see higher average orders. Meaning you could still get sales with average reviews but your lifetime customer value skyrockets with better feedback!
How to Get Customer Reviews on Etsy
By now you've figured out the importance of having reviews, the question is how do you actually get customers to give you reviews on Etsy?
First off, you can flat out ask for a review, but we'll go over that later on in the article. For now, concentrate on things you can do in the backend to improve your numbers and promote a positive user experience in your shop.
Here are three things to do to get customer reviews on Etsy:
1. Be Honest
Too many e-commerce platforms, shops, and listings advertise false products. That's where Etsy is really different.
People come to Etsy looking for high-quality goods they wouldn't be able to find anywhere else. So, when you list products make sure you are upfront and honest with your product description, title, and images.
If a product has a scratch or problem, it's best to point that out instead of letting customers find out on their own.
2. Always Overdeliver
Everyone is used to getting their packages on time especially with the massive e-commerce boom in the last decade.
You know what customers love? Getting surprised! Send orders with personalized letters, free stickers, or a coupon code for a friend. These may lower your margins in the short term but your reviews and return customers will make up for the investment!
3. Customer Service
This goes without saying. Having a solid customer service experience should be the number one association people have with your brand regardless of your product price or quality.
Have a 24-hour VA team that you outsource for cheap who are able to quickly respond to customer questions. Make refunds seamless and shipping free. Do anything and everything to make even the most difficult and upset customer think, "huh, that was really great customer service".
What Are the Best Ways to Ask for a Review?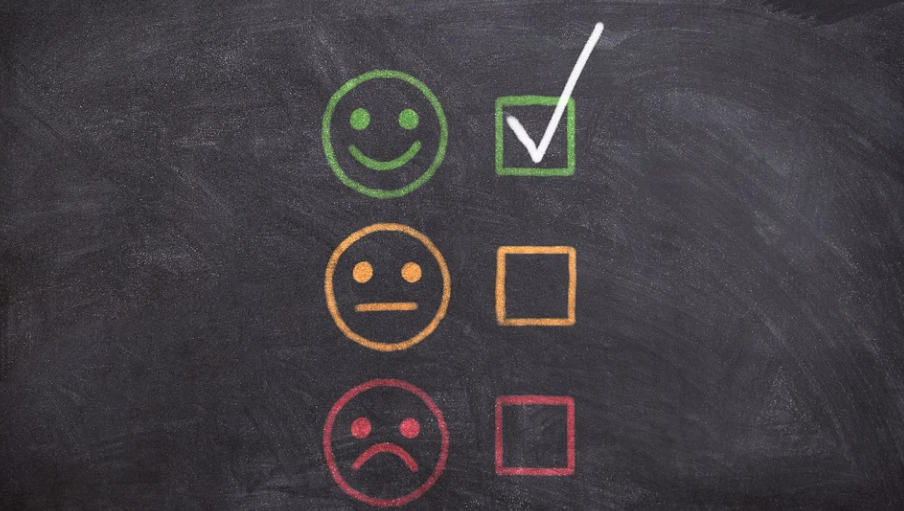 Now that you've done everything to make sure your Etsy store operates in a professional manner you can start thinking of ways to actually ask your customers for reviews.
Asking for feedback is difficult for many Sellers but it shouldn't be! Worst case scenario they say no or just ignore you.
Here are some of our favorite ways to ask for a review!
Send Cards!
Go old school and send physical cards with your orders reminding customers to leave a review on Etsy if they are satisfied with their products!
Pro tip: you can offer a discount code which is further incentive for people to keep the card and not throw it away.
Confirmation Page
Once an order has been placed, customers are directed to a confirmation page where you can leave a personalized note. Sometimes customers won't be able to leave reviews until they have received their products but it's always good to remind them!
Email or Direct Message
A tried and true online review-gathering method is to remind customers through a confirmation email or straight up reach out to them through direct messages on Etsy.
Etsy Follow-Up
Your old pal Etsy will automatically follow up with customers via email and remind them to leave you a review.
Pro tip: don't just rely on this method because it's impersonal and people will often unsubscribe from Etsy mail.
What you don't want to do is, argue with or harass customers, bribe them with free products for a good review or review change, or send multiple spam emails reminding people to leave Etsy feedback.
Other than those bad practices, don't be embarrassed to ask for reviews!
Questions You Can Ask Customers To Solicit Feedback From Them
Asking for reviews is not as hard as a lot of Sellers make it out to be. After all, a large majority of buyers are inclined and highly motivated to leave a review with the right approach.
Here are some ways you can ask for a review without sounding desperate or aggressive. Keep in mind these questions work with pretty much any method listed above.
Example 1 (Formal):
Hi John,

Thank you for your purchase. We hope your order was fulfilled in a timely manner and the items you received were to your liking. If you are 100% satisfied with your order, could you please leave us a review on Etsy so our small business can grow?

Thank you again,

[Your Name or Store Name]
Example 2 (Informal):
Hey Aggie!

We just got word that you received your order on time. We hope you love it! Could you please give us a five-star review on Etsy when you get a chance? It would help out our little shop so much!

Love,

[Your Name or Store Name]
Example 3 (Creative):
Hey Stacie,

Guess what? You can literally make my day today by giving my Etsy shop a five-star review for your recent order.

Why would you want to do this, you ask? Well, because it could help grow my small business which at the moment is funding my caffeine and candle addiction.

I know you want to hit that review button on Etsy. Just pop on over and leave us five beautiful stars so I can jump around my house with a big smile on my face!

Crossing my fingers,

[Your Name or Store Name]
There is no set formula for how you should ask for a review but keep in mind whether you want to ask in a formal or funny way you have to be kind and respectful.
Tips For Writing Great Product Descriptions That Will Encourage Customers to Leave You Feedback
When it comes to customer reviews and product descriptions, honesty is the name of the game.
You should be upfront with your customers no matter what but especially if your goal is to get good feedback on your Etsy listings.
Never ever lie and never hide information that your customer is bound to find out once they receive their order.
If an item in your shop has a dent in it, point it out. If you took close-up pictures that make the product look larger than it is, make sure you mention that somewhere in the description.
Great listing descriptions are thorough, complete, and sincere. Leave nothing to the imagination and you will avoid negative feedback.
You can also encourage customer reviews in your descriptions through covert language. No, this doesn't mean you should manipulate your customers!
But by writing personalized descriptions you let customers take a peek at your small business which will oftentimes spark a sense of customer support.
Like if you were to give a backstory to a painting you created in the description or go over why you chose a certain type of tree bark to make an American flag wall art piece.
People love that stuff!
The Benefits of Having Good Customer Reviews on Your Etsy Shop

The one and only benefit of having good custom reviews is simple… money.
Once you start getting more and more five-star reviews on your listings you will notice how much more Etsy traffic you are getting and the better your conversions will be.
First of all, good reviews are social proof. It's evidence that your business provides great products that people love! This level of brand recognition will lead to increased credibility and sales.
Secondly, good reviews influence the shopping habits of customers. In other words, if a potential buyer sees positive reviews, he or she will be more inclined to buy more than one product.
Finally, and most importantly, good customer reviews lead to better SEO and discoverability on Etsy search!
Etsy gives shop rankings to Sellers and top-performers get their content shown more. Of course, reviews are only a part of this, to increase your exposure and sales you should focus heavily on your shop's optimization.
For professional Etsy optimization help, contact Sale Samurai today!
The Importance of Responding to Feedback
Responding to feedback is just as important as getting the feedback because after all you are running a business and the only way to grow in the business world is to learn from both success and mistakes.
It's not always the case that you will need to reply to positive feedback so pay attention to this next part.
You can reply to feedback in two ways:
Private Review Response
Public Review Response
Private reviews are great for when you have to share details about the order or customer that you don't want other people on Etsy to see.
You can respond to buyers through Messages. Remember to always stay reserved and calm. Don't harass your customers even when they leave negative reviews.
To leave a public review you can post a public response in the reviews section of your shop.
Keep your message short and simple and always reply to positive feedback thanking people for their kind words.
One thing to remember is that if you send a private message on Etsy you should still reply to the negative feedback publicly to show your traffic that you care enough to address issues and maybe even explain yourself BUT be careful not to sound aggressive or desperate.
If items were delayed simply reply with an apology and explain that delays are rare and you promise it won't happen again.
You would be surprised how many negative comments become customers again after a professional response and some time has passed.
Good reviews on Etsy are a must especially if you intend on sticking around the e-commerce giant for the long haul. Don't be afraid to ask for those positive reviews to increase your Etsy search rankings and get more sales. If you're really serious about Etsy and want to take your shop to the next level contact us today to massively expand your business through keyword and search optimization.