Etsy Analytic Tools Summary
The Etsy Analytic tools by Sale Samurai allows you to keep track of all of your competitiors by looking at their shops, doing a deep dive analysis into their keywords, tags, and titles, all while giving you quick Etsy SEO wins in your own shop.
These tools allow you to ensure that your Etsy SEO is always kept up to date so you are never lagging behind your competition.
Benefits
Use these features from Sale Samurai to look at how many sales your competitors are making, find out if you missed any tags or images in your own listings, and quickly pull hidden tags from top selling products.
How To Use
Sale Samurai provides multiple analytic services for Etsy sellers.
First, we provide a quick and easy way to find fast SEO wins for your Etsy products.
To start, go to the left hand menu and click on the shops module.
This will allow you to analyze your shop with a single click to figure out which products are missing tags and missing images.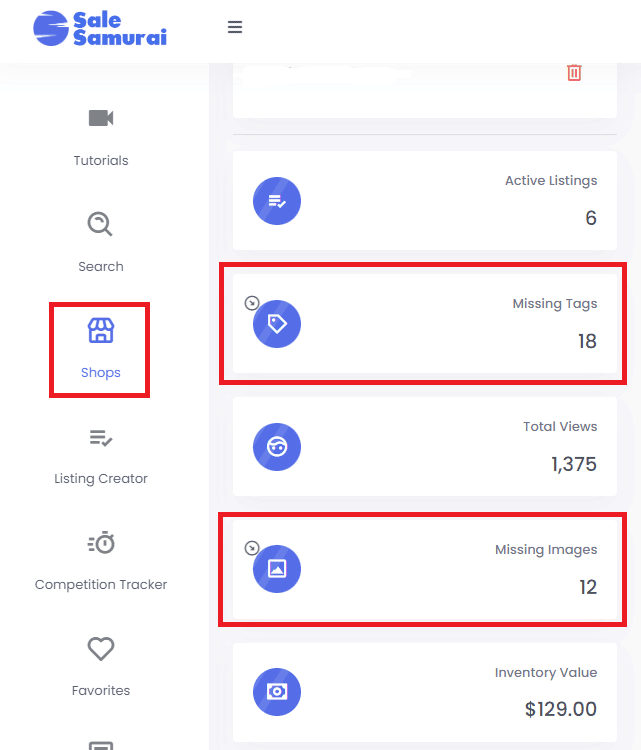 Next, Sale Samurai provides you the ability to add as many competitor shops as you want to make sure you can always keep up on what is happening.
To use this feature, go to the competition tracker, and type out the shops name you want to add.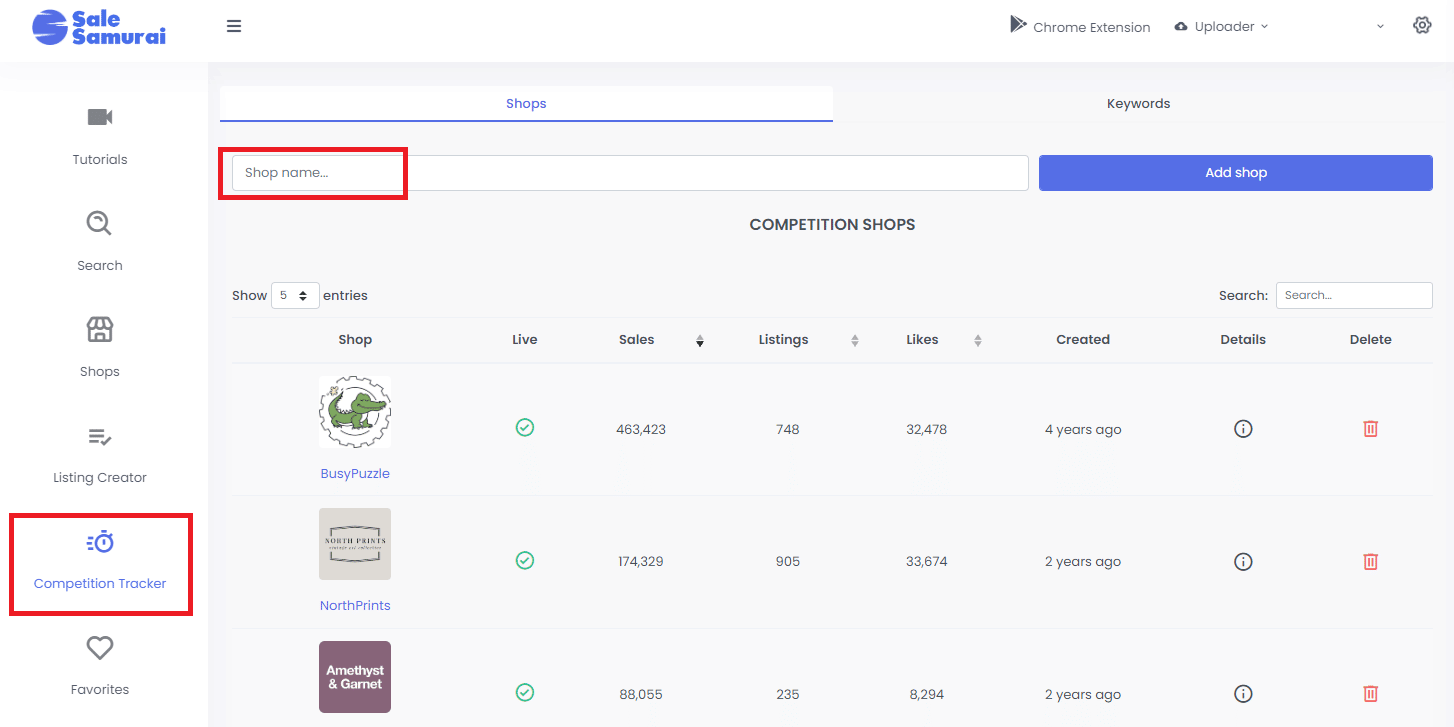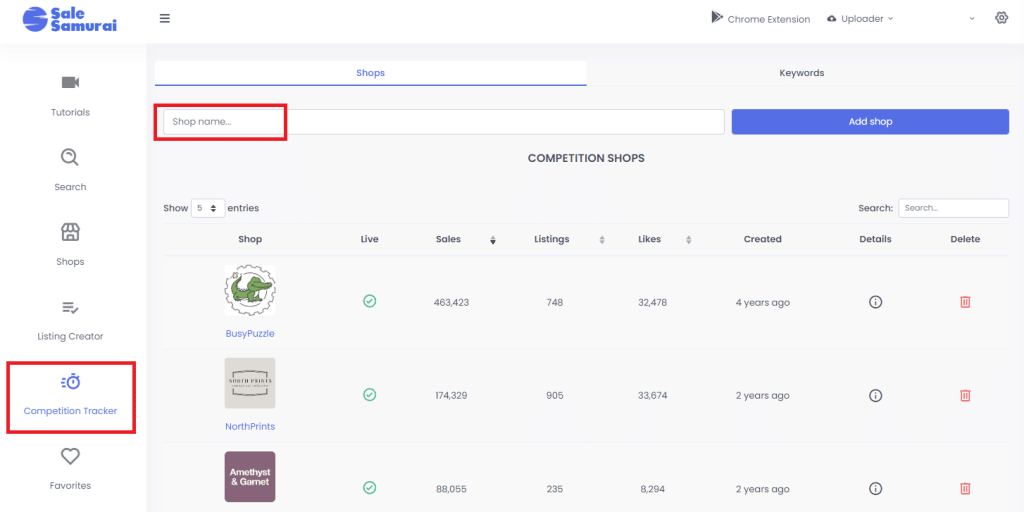 Once you have added a shop, clicking on the details button will show you the number of sales, the likes, and the change in active listings by day!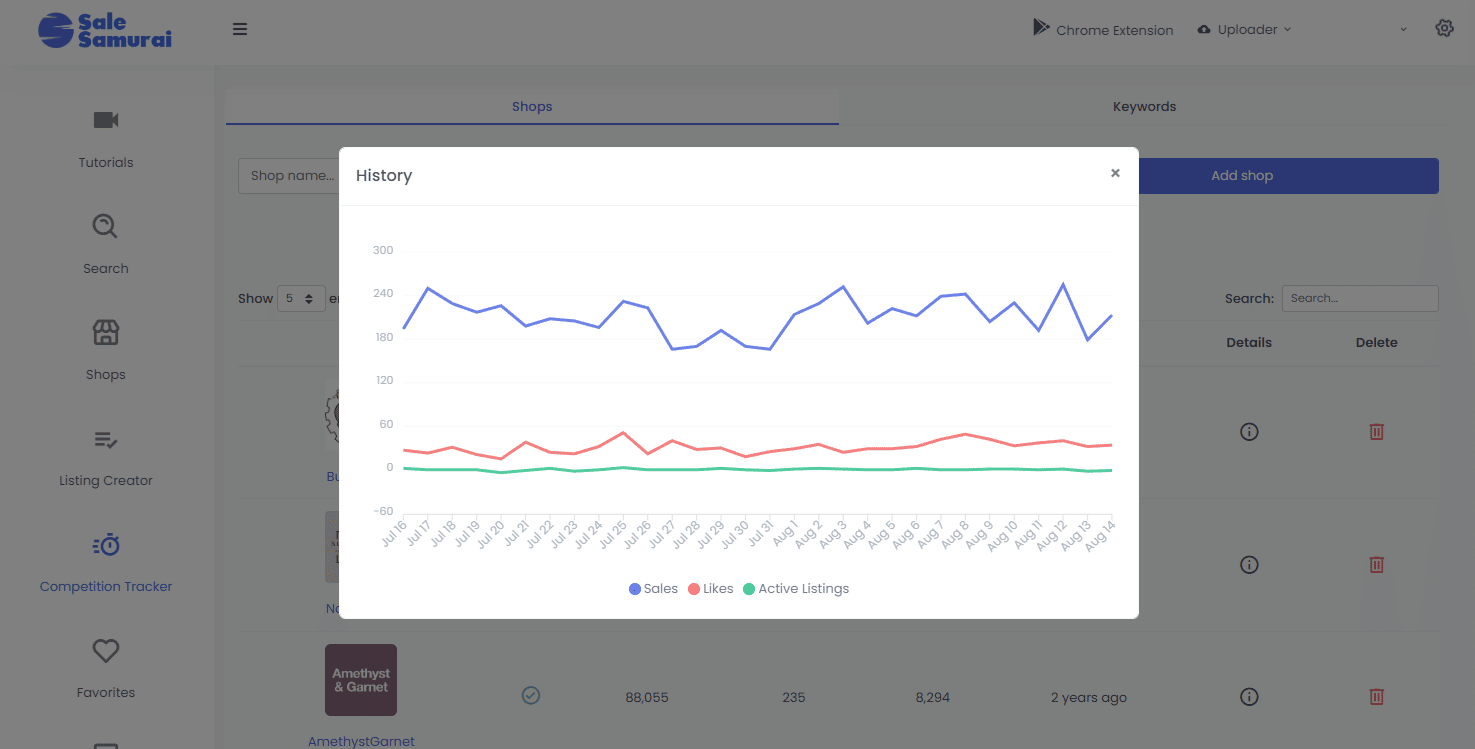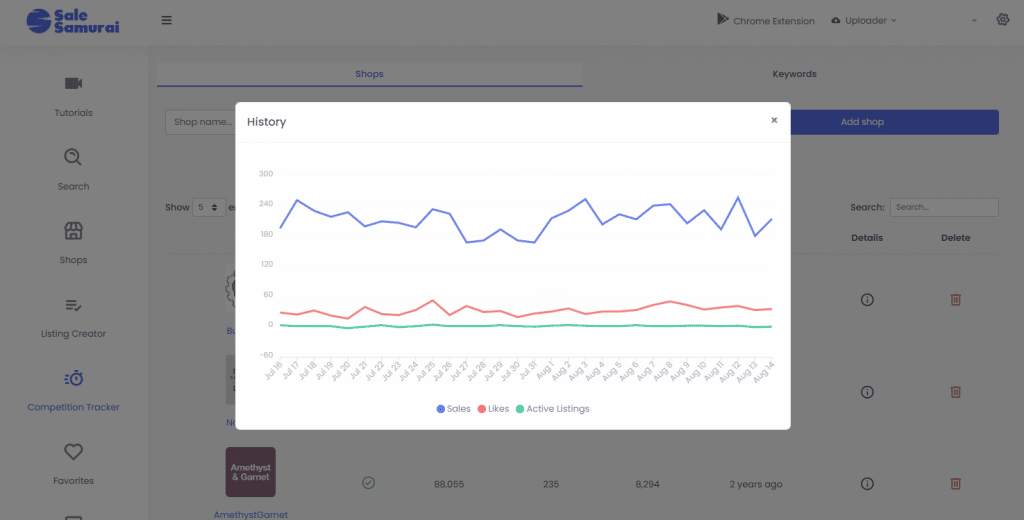 Finally, Sale Samurai lets you pull back all of the tags and search volume that top sellers are using to get in front of their competition.
To use this feature, click on search, and then select single listing search:


Copy and paste an Etsy URL into the single listing box and click on search: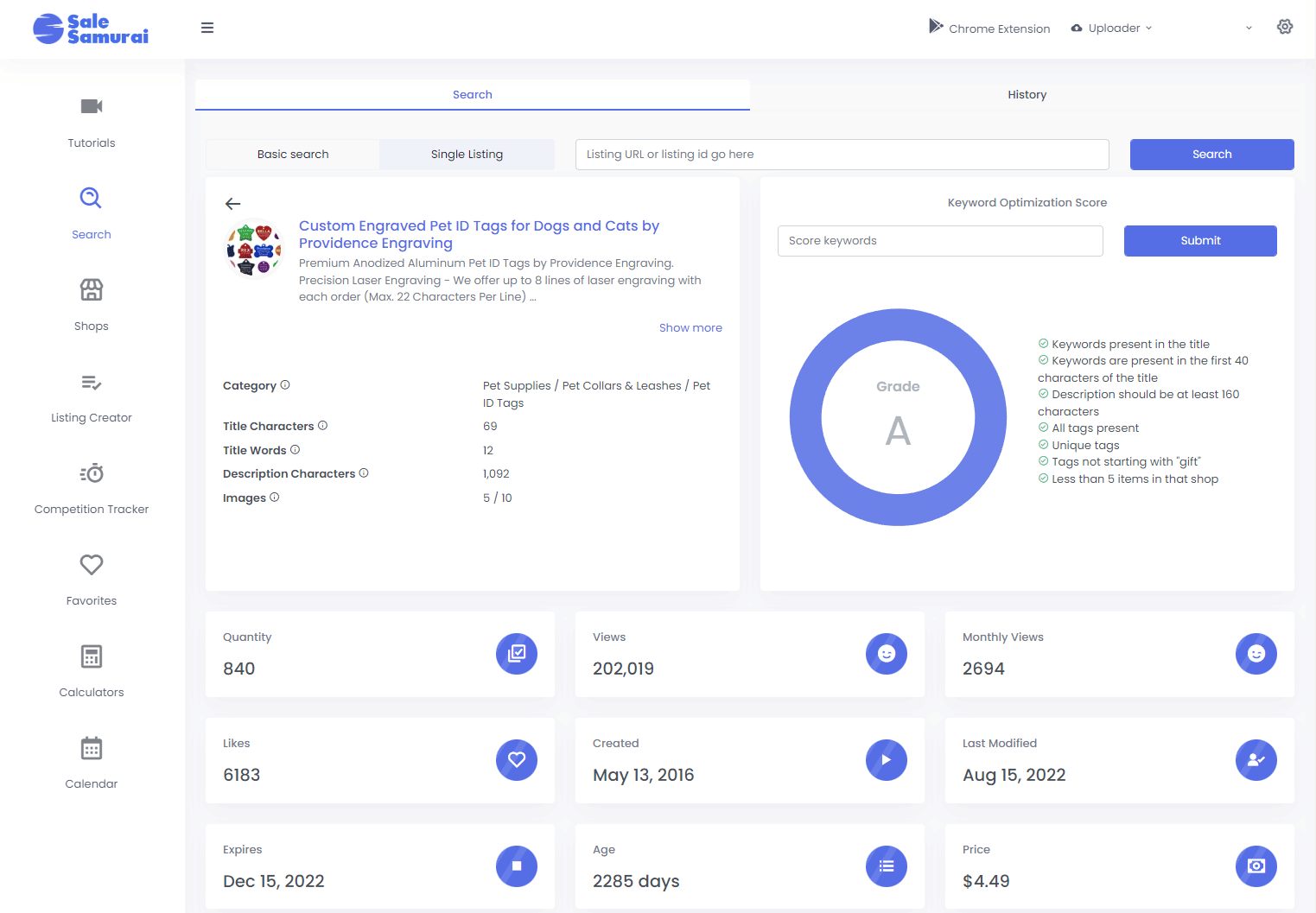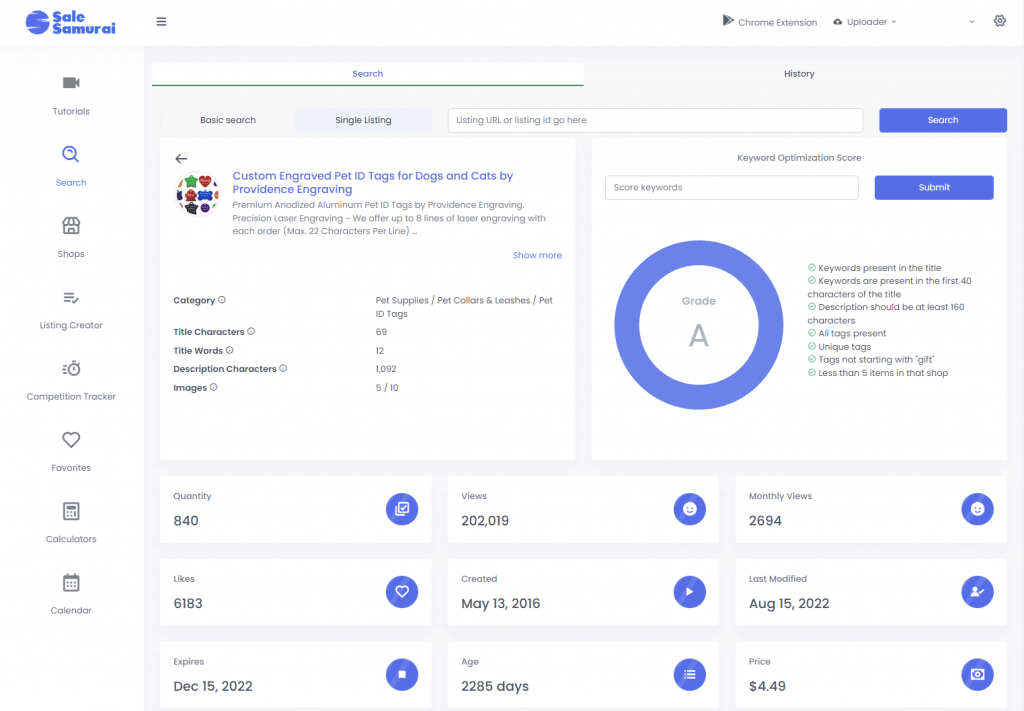 Here you will find information on how many products the seller has in stock, the views, monthly views, likes, and when it was last sold.
Scrolling down, you will see the tag selection that will show you the exact tags your competitor is using to get in front of buyers!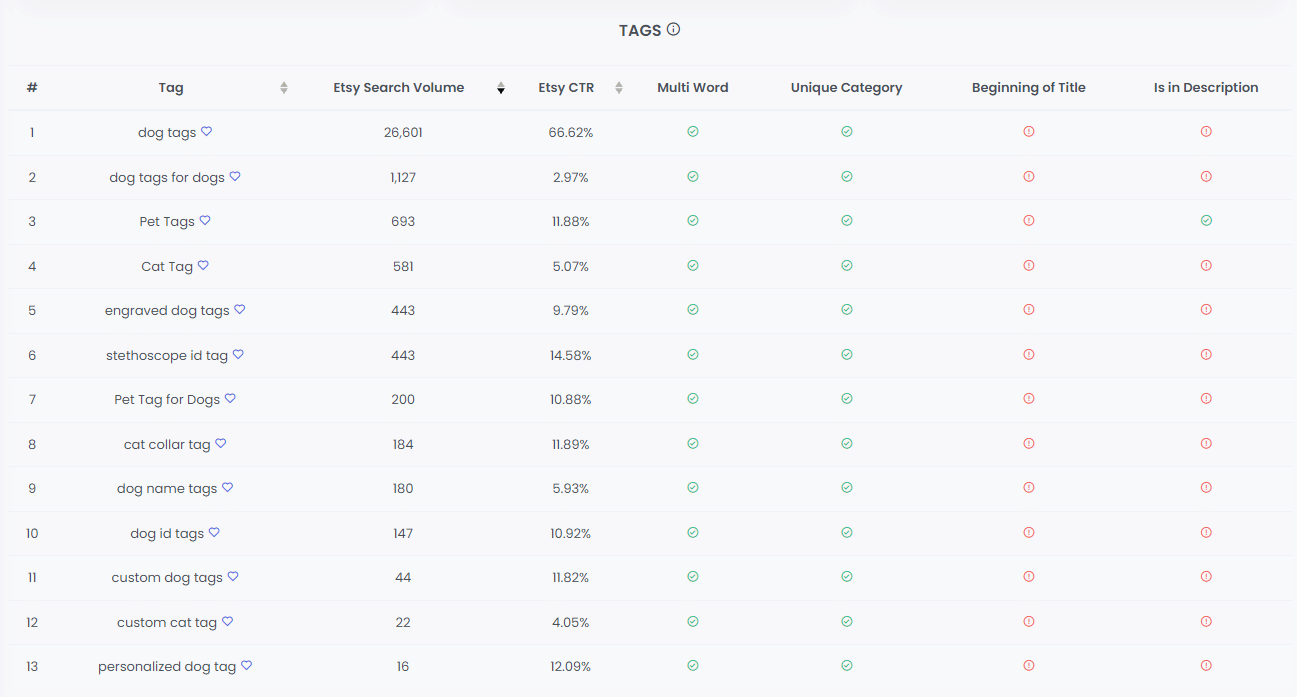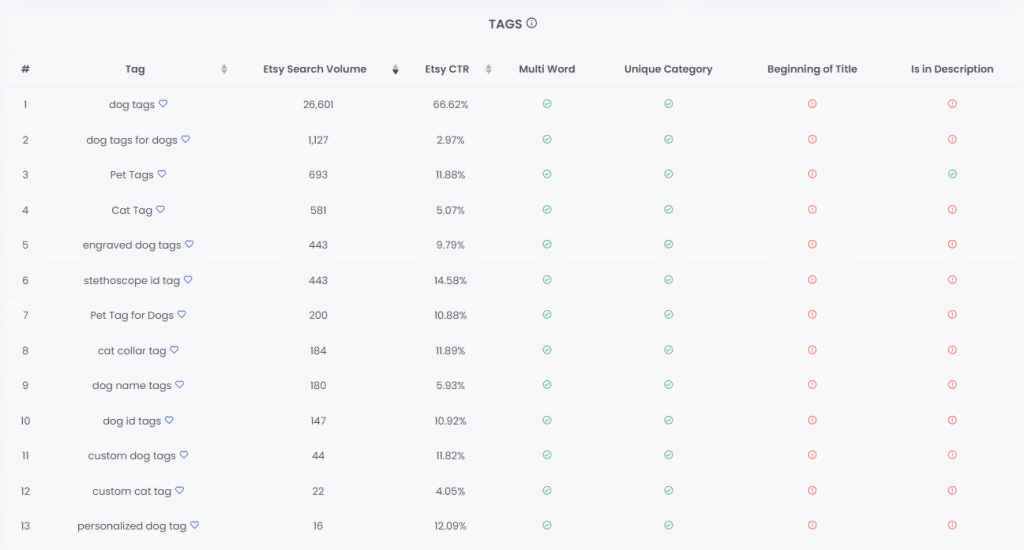 Who Can Use These Etsy Analytic Tools?
These tools are available for all Sale Samurai members.

They are perfect for the Etsy seller who wants to make sure that they are keeping up with their competition, knows what keywords are being used in search and getting products in front of the right audience, and keeping a pulse on the Etsy market.