The number of Sellers on Etsy is skyrocketing. From 4.4 million in 2020 to 7.5 million in 2021, Etsy is becoming ever more competitive. As a result, the platform is looking at new ways to differentiate Sellers from each other, help customers find what they are looking for, and ultimately improve the search and user experience.
With that being said, on May 17th, 2022, Etsy introduced new changes to its search engine algorithm. What does this mean for Sellers and how can you optimize your listings from now on? Let's take a closer look.
Who Are Some Of The Absolute Top Best-Sellers On Etsy?
Before we get into the update, we thought it'd be a good idea to acquaint you with some of the top-performing shops on Etsy and tell you about listing optimization in general.
Out of the 7.5 million Etsy Sellers, these are the 5 of the best ones, and also the ones you should follow if you want to succeed.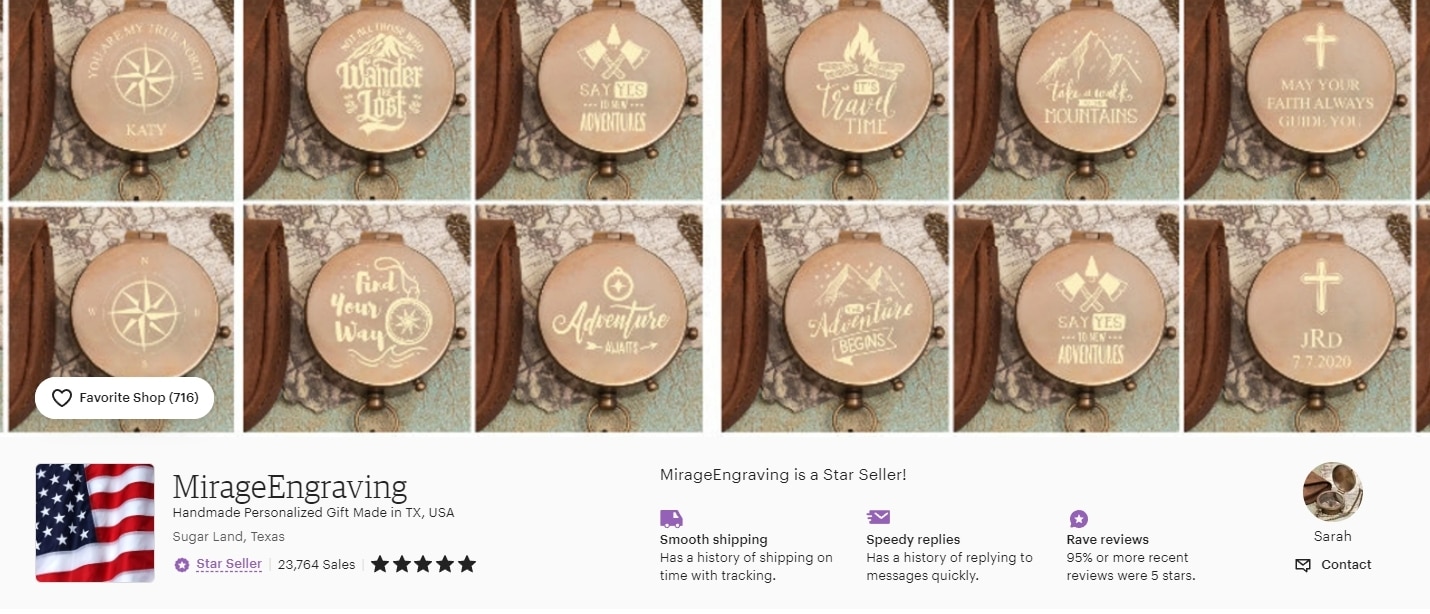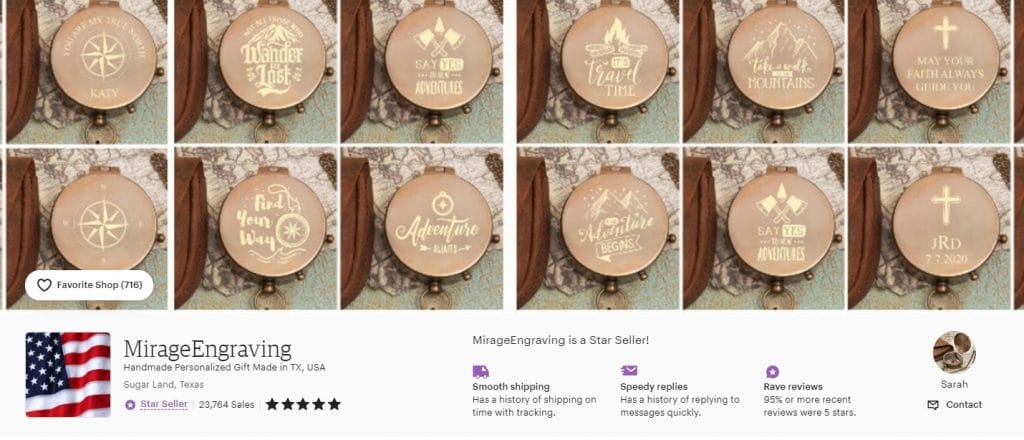 MirageEngraving with 23,764 sales and consistently high five-star ratings for their "Adventure Awaits, Personalized Compass, Custom Engraved Anniversary Gift – Compass, Wedding Gift for Groom, Compass for My Husband- Wife";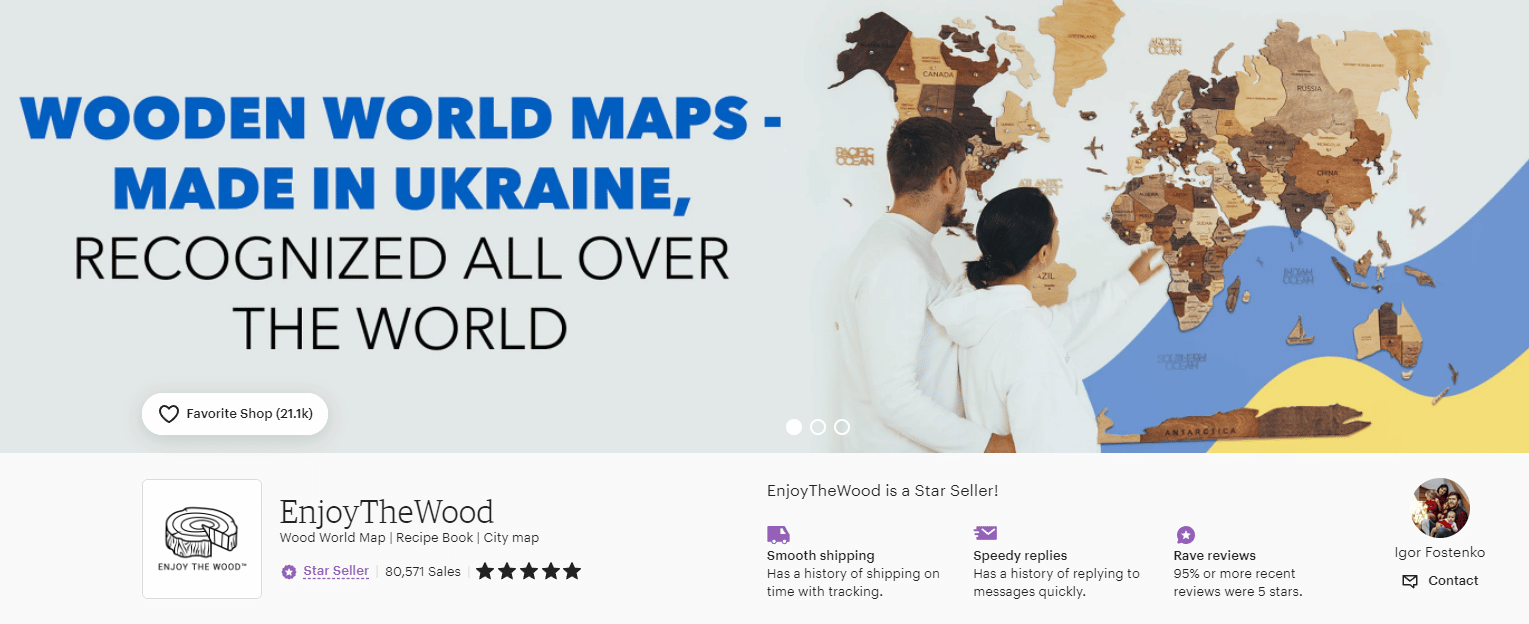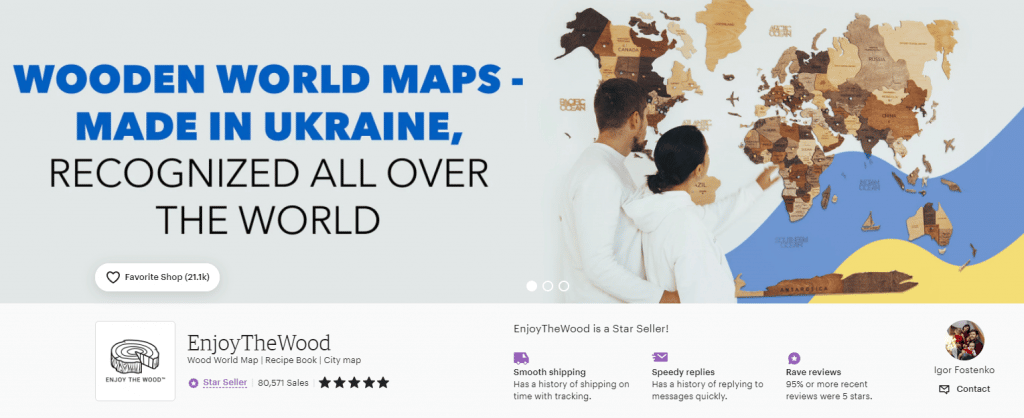 EnjoyTheWood with 80,571 sales and five-star ratings for their product titled "Personalized Recipe Book Binder, Birthday Gift For Mom, Custom Recipe Journal, Family Cookbook, Bridal Shower Gift, Gift From Daughter";


ArastaCrafts with 16,683 sales and five-star ratings. The product which is doing very well for them is "Personalized Turkish Towel, Beach Or Hand Size Towel, Personalize Gift, Bachelorette Towel, Monogrammed Towel Gift for Her, Special Gift";


SweenksCustomLaser has made 32,945 sales and has a five-star rating for their product "Engraved Photo Necklace Pendant – Gift For Her – Gift Women – Gift For Women – Christmas Gift Ideas – Christmas Jewelry – Photo Gift Mom";


KingsPrintsUK has made 6,863 sales and also has five-star ratings for their product "Personalized Best Friend Print – Best Friend Definition Print Personalized Gift for Best Friend Gift for Her Birthday Gift Photo Gift".
A keen observer looking at patterns of strategies employed by these Sellers will notice some recurring best practices. These Sellers are known to consistently ship on time, price their products effectively (around the average in their niche), as well as optimize their listings to get the much-coveted Etsy star-seller badge.
How To Optimize Your Etsy Listings
So, how does one go about optimizing an Etsy listing?
Images
For starters, it's ideal to use all the real estate space Etsy has allocated you by uploading the full 10 images that the platform allows. This is because with online shopping, images are what will grab the customer's attention and draw them in.
Further to this, lifestyle images that clearly show the product are a must, while stock photos are a big no-no. Make sure your images come alive for your customers by using good light and unique, yet theme-inspired backgrounds. Showcasing the ways in which your products can be used in practice is another great idea.
Tags
Next up, are the Etsy tags. You have a maximum of 13 tags to use and these will be one of the ways in which customers will find your products, too. Our advice is to use all 13 tags up instead of leaving some blank. The more tags you add, the better optimized your listing will be. Also remember to use different keywords made up of multiple words in your tags (they can be up to 20 characters long).
For example, you can start with a two-word tag such as "silver earrings" and then get more in-depth as you go further down each remaining tag. An example of this would be "teenage" if you're targeting that particular demographic, and "halloween" or "everyday wear" when specifying the intended application of the item.
Titles
Also important for an Etsy Seller are the titles of the product itself. It goes without saying that keyword stuffing should be avoided at all costs. This is not only going to confuse and repel your customers because they won't have a clear or meaningful understanding of what you're offering, but it will also negatively affect the Etsy search algorithm. It will immediately spot what you are doing and penalize you by ranking you lower in the search results.
The limit for Etsy titles is 140 characters. To have an optimized listing, be sure to get as close to this number as possible. Some of the best practices here include mentioning the target audience, the intended use, the seasonality or occasion (if any), the product characteristics, including the materials used and the product type.
Etsy SEO: Ultimate Guide To Helping Customers Find Your Shop
Description
The descriptions are also crucial in listing optimization. In most cases up until now, best-sellers have the following strategies:
materials the product is made of
guidelines for usage
shipping information
instructions for how to request personalization
However, this is about to change. Here's how.
Etsy's Updated Search Algorithm Now Focuses On Listing Descriptions
On May 17th, 2022 Etsy introduced changes to its search algorithm. It will now crawl descriptions of products for improved search engine optimization. This means that Sellers – both existing and new – will need to update their product descriptions to ensure that they continue selling at consistently high rates or that they improve their rankings.
While it may seem time consuming and tedious, this is a change that all Sellers should take into account if they want to remain competitive.
Previously, descriptions were mostly aimed at technical information that had to do with the way the shop and its customers interacted. Now, it must be more product-focused.
How Should You Incorporate This Change In Your Listing Optimization Strategy?
Our advice for incorporating this change in your listing optimization strategy involves several elements, which when combined, will produce a more holistic strategy.
These include:
Avoid keyword stuffing
This was mentioned earlier on but it is worth repeating. Keyword stuffing will be meaningless to your customer, and you will only be penalized for it by Etsy itself. Etsy is aiming to help customers find what they are looking for effectively by providing them with the option to choose targeted keywords. Stuffing keywords one after the other in your title or description will be detrimental to your Etsy gig.
Include 3-5 targeted keywords
It is highly advisable to include three to five targeted keywords in the first paragraph of your description. This has a two-fold aim. One, it will ensure you don't overstuff your description with keywords. And two, the Etsy algorithm will crawl your shop and find that you're offering something more meaningful than your competitors.
Describe your products
The purpose of descriptions is to be as descriptive as possible. While incorporating some target keywords in your description, you also need to show your customers how the product is made, how it can be used, how it is shipped, what else you offer, and more. Another aspect to consider is to use bullet point lists to break up large pieces of content so it's easier to read. And in addition to this, don't hesitate to leave social media links in your description so that your customers can, for example, check out your Instagram account where you'll offer more than 10 images and provide them with more product variety.
Talk to your audience about the benefits
Ensure that your description mentions the benefits of your product for your audience. This is one way of helping ensure that they are drawn to your products as you and your shop stay top-of-mind in their purchasing process.
Final Thoughts
Whether you're new to Etsy or a current Seller, the updated search algorithm focusing on keywords in your product description should be considered a plus. On one hand, Etsy is trying to help you rank higher and get in front of a wider audience. On the other, while it may seem like a painful process to re-do your listings and do further keyword research, you don't need to fret because you've got the help of Sale Samurai to guide you.
Sale Samurai is intuitive and easy to use. Its various features and functionalities will allow you to optimize your Etsy listings in a flash. This is a low-cost investment that only goes for $9.99 per month. And there's no other platform on the market that can offer you a whopping seven modules to work with. From keyword research to product uploading, it just doesn't get any better.