Etsy is the go-to destination for sellers looking to sell handmade items and supplies with an easy-to-use interface and a huge audience. However, Etsy is not only made for craftspeople and artists. It is also a fantastic e-commerce platform to sell other goods including vintage items. Here's everything you need to know about:
Vintage Goods on Etsy
Etsy sellers looking to sell vintage items and goods need to follow certain rules that don't apply to regular handmade sellers on the site. While Etsy may ask for authentication, vintage items are a massive area of interest on Etsy! Read below to find out more about what items count as vintage and tips on how to successfully sell vintage items on Etsy.
Vintage Selling on Etsy What You Need to Know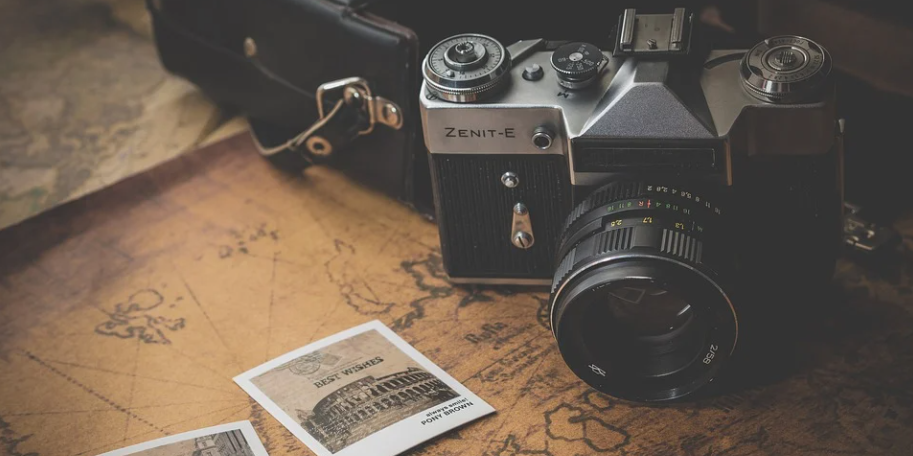 Most of the information around selling on Etsy is centered around handmade items which is why many sellers struggle with creating vintage shops without getting flagged by Etsy.
Lucky for you, Sale Samurai is here to let you in on some industry secrets! Ok, it's not that secret but here's everything you need to know about selling vintage goods on Etsy.
What Counts As Vintage on Etsy?
In order for an item to even be considered vintage, it needs to be at least 20 years old.
Now, this doesn't necessarily mean that everything has to be from the 1980's and before. Remember, 2002 was also 20 years ago, so items don't necessarily have to be ancient to be considered vintage.
What Information Could Etsy Ask for to Authenticate Vintage Items?
The 20-year rule is set in stone and there are no exceptions but just because an item is 20 years old doesn't mean it automatically qualifies as vintage on Etsy.
Here is a list of what Etsy could ask as further proof of your vintage listing's authenticity:
Where do your vintage items come from? How do you source them?
How did you determine the age of an item?
Who is the designer? Which of their collections is this item from? What year did that collection debut?
For clothing: What fabric is the garment made of? Does the garment have a brand label or care instructions? What material do the zipper or buttons appear to be made of?
Apart from these questions, Etsy may also request documentation and photo proof that indicate your product is in fact vintage.
What Doesn't Count as Vintage?
Unfortunately, items that are in fact vintage and over 20 years old won't always qualify under the classification if:
The item was handed down from a relative who has been deceased for over twenty years.
Another vintage seller is selling the same item or a similar item in their shop.
The item was purchased at an estate sale or yard sale.
This last one is rather odd because many vintage sellers on Etsy actually procure their items from yard sales and such. It's a matter of what people can get away with and how invested Etsy is going to be with your particular store/listing.
We recommend following the guidelines and rules set by Etsy.
Tips For Selling Vintage Items on Etsy


So, you've made the decision to go down the vintage shop path? Great! Now you just need to figure out how to set yourself apart from the competition and grow your vintage business!
Well, you've come to the right place. Here are 4 things you need to do in order to make sure your shop is a success.
1. Define Your Brand
Think of your shop as a niche website. You don't want to be all over the place with random colors, items, and designs.
Even if you're selling vintage items on Etsy you should have a cohesive brand that sticks to a specific niche. You could sell vintage clothes and have individual listings for every clothing item.
But it doesn't all have to be around one industry, you can sell different products under one concept. Maybe try a theme like the 70's and sell vintage record players, shoes, and soda bottles.
Just make sure that you stick to your brand even if the items you are selling were not made by you.
2. Stick to What You Know
If you're starting a business for the sake of starting one and think you can make a quick buck in the vintage space, then this article is not for you. Not only that, your probability of success is very slim.
Instead, if you do decide to go the vintage route then stick to what you know and what you love! Think about it, the vintage space is niche, so going big on your niche will benefit you the most, especially if it's something you feel passionate about.
Know a lot about Jazz? Sell vintage vinyl! Love reading first edition books? Sell vintage hardcovers!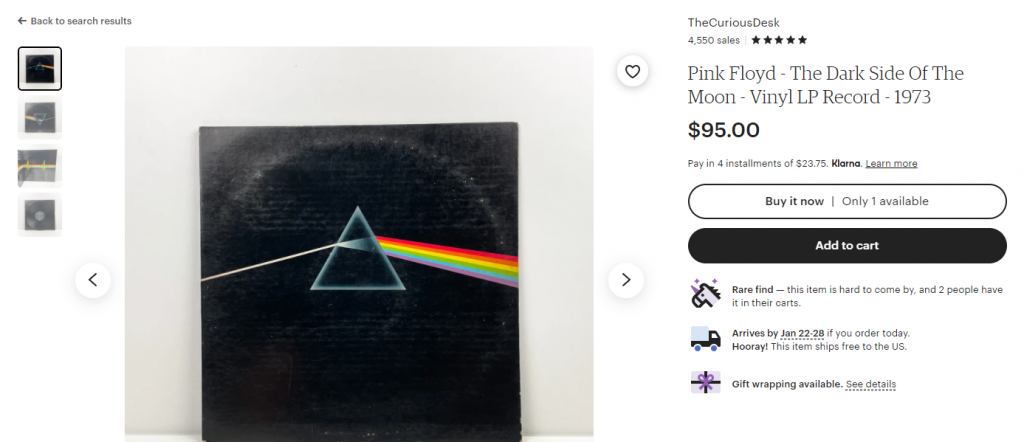 3. Use Social Media
We can't stress this enough. It's never too late to get on social even if you think it is! YouTube has been around for decades but creators are now using YouTube shorts to go viral! TikTok, IG Reels, LinkedIn, Pinterest… These are all platforms you can and should be taking advantage of right now!
Vintage is already interesting, so you don't even have to be that creative. Figure out a cool way to make content and post it everywhere consistently until you find your flow.
The best part? Creating and posting content on social is completely free!
If you want to sell vintage wine glasses, then start a wine review channel on YouTube. Got vintage frames? Start a TikTok showing various artworks that could pair well with your frames.
4. Optimization
As it stands currently, search optimization on Etsy is the most underutilized component that has a massive upside. There are hundreds of sellers who are doing very well who aren't even optimizing their shops properly.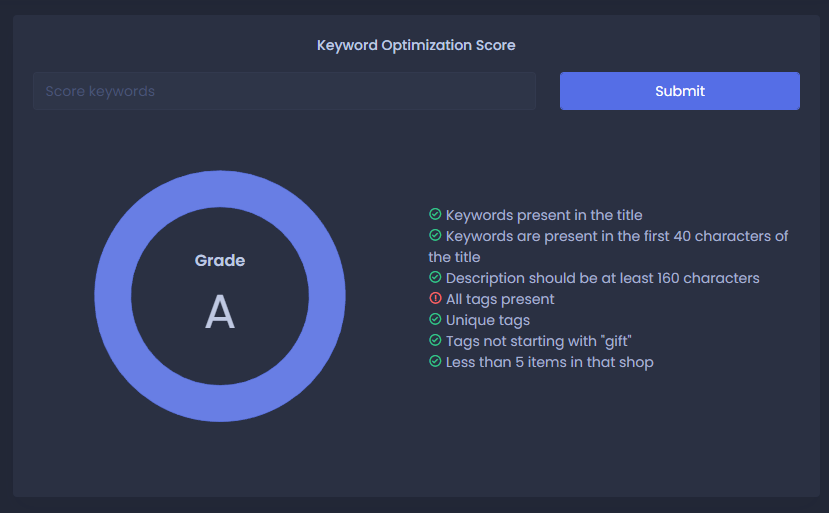 You could easily outsell your competition by focusing heavily on your Etsy optimization. Keywords in listing titles, descriptions, and tags can all help you show up first on Etsy.
If you're looking for professional help with your vintage Etsy store's optimization, contact us today and find out how we can help you massively grow your business.