Print on demand! It's what you want to do, it's what they all want to buy. Quality designs without the cost of warehousing? It's a win-win situation, especially for you.
But you might be asking if you're doing it the right way. We'd argue that if you have regular sales, the answer is yes. But are you also curious about how others are doing it? Can you learn by example and boost your own sales? Well, here's a list of 25 POD items being sold the right way right now on Etsy (in no particular order).
1) Halloween Scenes / Spooky Characters / Creepy House Graphics from Karamfilas (https://www.etsy.com/shop/KaramfilaS)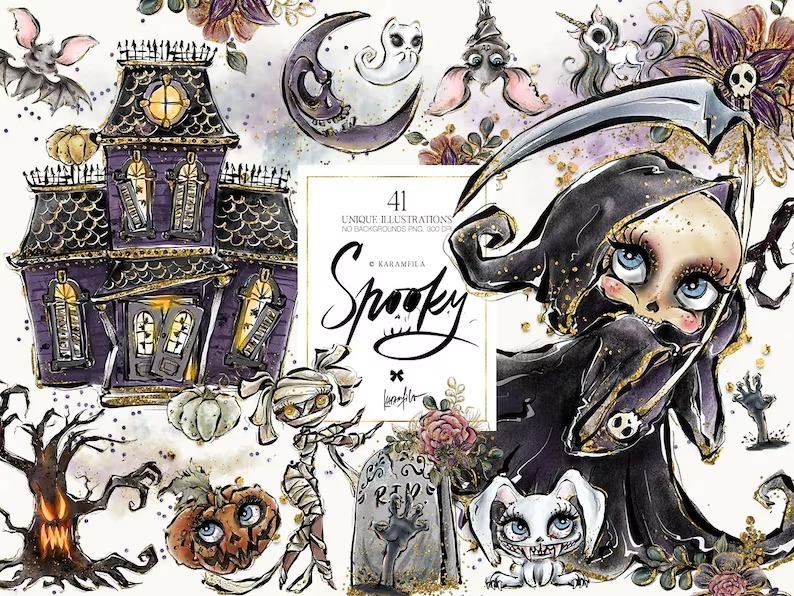 As a digital item, this one can be downloaded right away. Perfect for whatever medium you want to print them on. There are 41 distinct illustrations in 4 ZIP folders, each with a single image in sRGB, 300 dpi, high quality PNG file format. With transparent backgrounds standard in the file, these images can go onto anything you wish.
2) POD for a POD(cast): Podcaster Logo – custom portrait for your business logo, Podcast logo, Podcast cover art from Cartoon Portrait (https://www.etsy.com/shop/CartoonPortrait)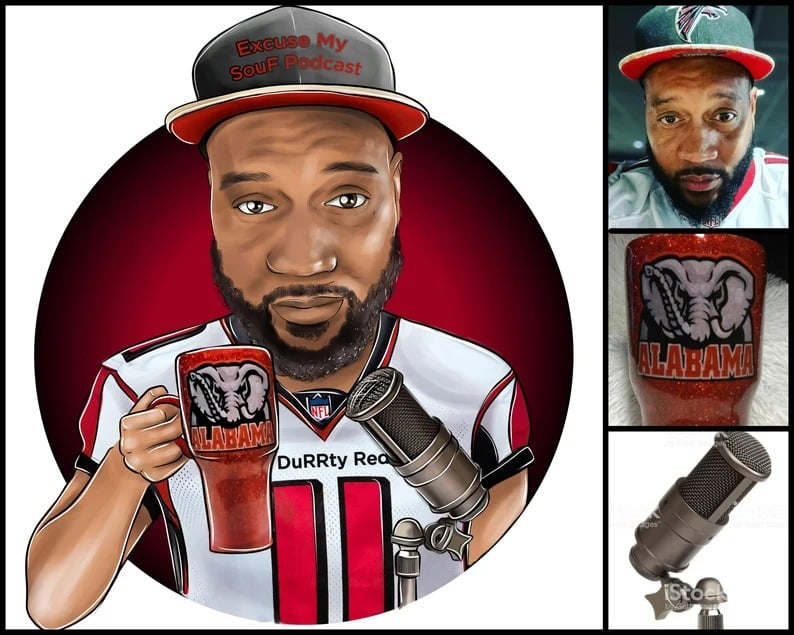 You have a Podcast. You need a logo that captures what your show is all about. This Etsy POD seller takes your close-up photos, you choose the clothes you want the people to wear, specify items in their hands, background color, business name, hairstyle text, etc. In 3-5 days, you get your digital Cartoon Portrait Logo.
3) 50,000+ Top-selling Designs in the Most Popular Niches from Boredcation (https://www.etsy.com/shop/Boardcation)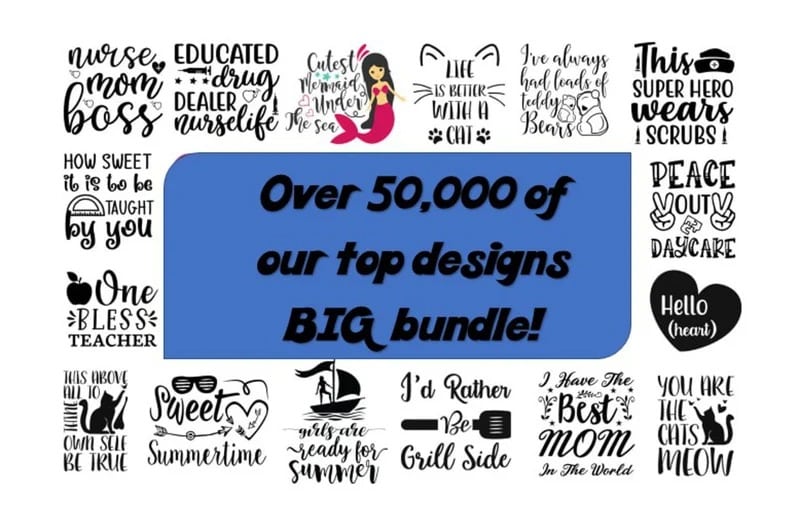 This seller has an interesting take on the POD craze. They bundle their designs into theme packages, ranging from School, beach, family, graduation, holidays, even in support of those with autism. These design packages are them downloaded for anything you with to emblazon them on. With over 50,000 designs to choose from, you'll have a lot to consider.
4) Custom Canvas of Your Pet, Print on Demand, Wood Frame from Arts For Pets (https://www.etsy.com/shop/ArtsForPets)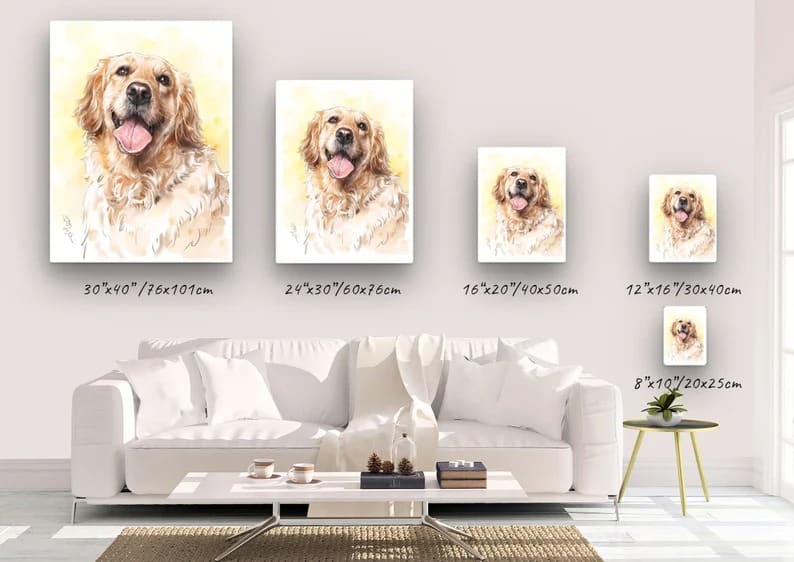 This one is a bit different as you have to send them a pic of your pet and they'll draw it out fort you and then if you wish it printed onto canvas, they can do that as well. But the end result is spectacular. All of their canvas wall art are printed and shipped from the USA using a 100% natural wood made frame. All the canvases are hand-stretched as well. One of a kind custom artwork of your smallest family member.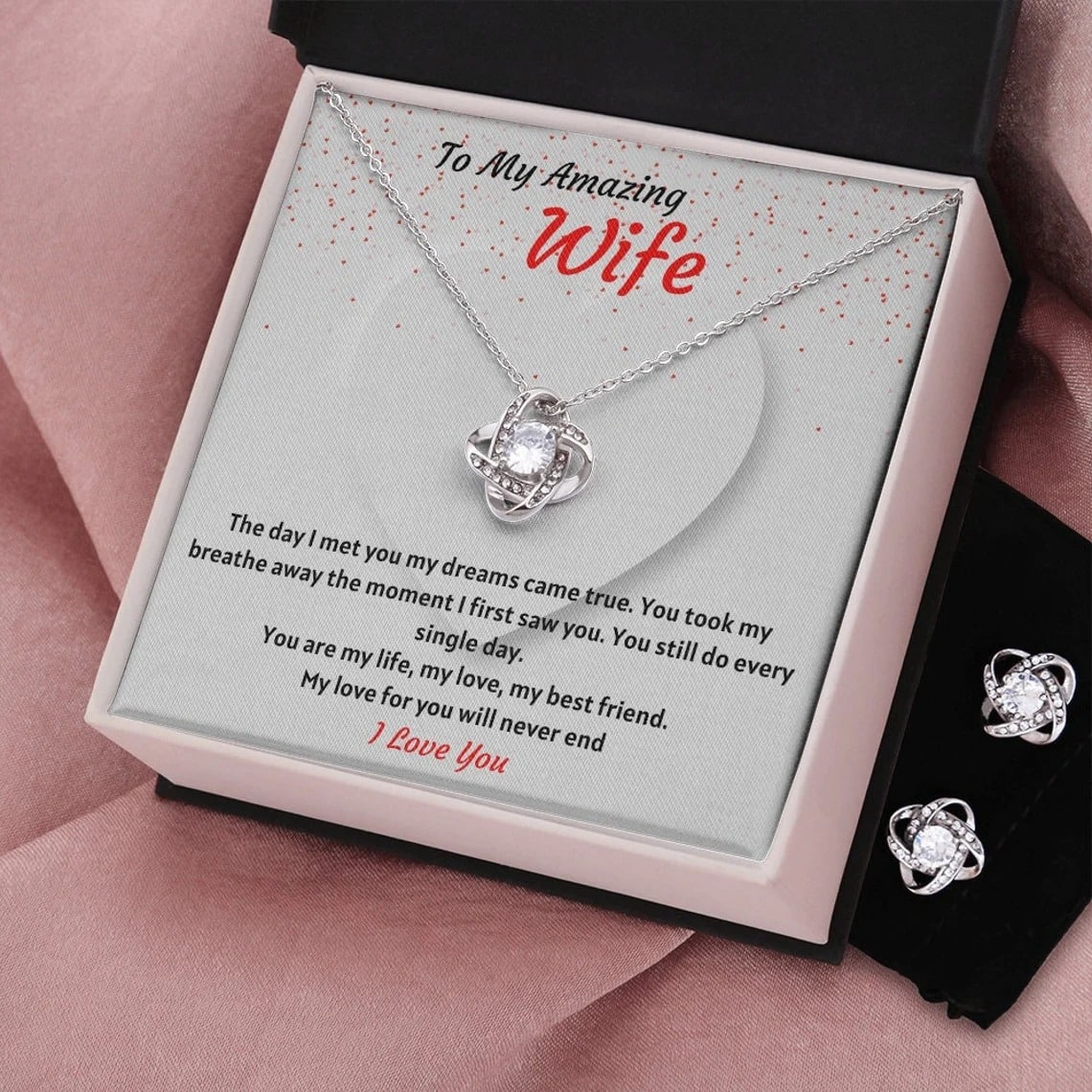 With this lovely Love Knot Earring & Necklace Set, surprise your special someone! An unshakable connection between two souls is symbolized by the love knot pattern. This universally popular and in-style representation of unending love is a perennial favorite. Each magnificent Love Knot is made of spectacular 14k white gold over stainless steel, encasing a sparkling 6mm cubic zirconia crystal, and adorned with even additional CZs to give this lovely present even more brilliance and brightness.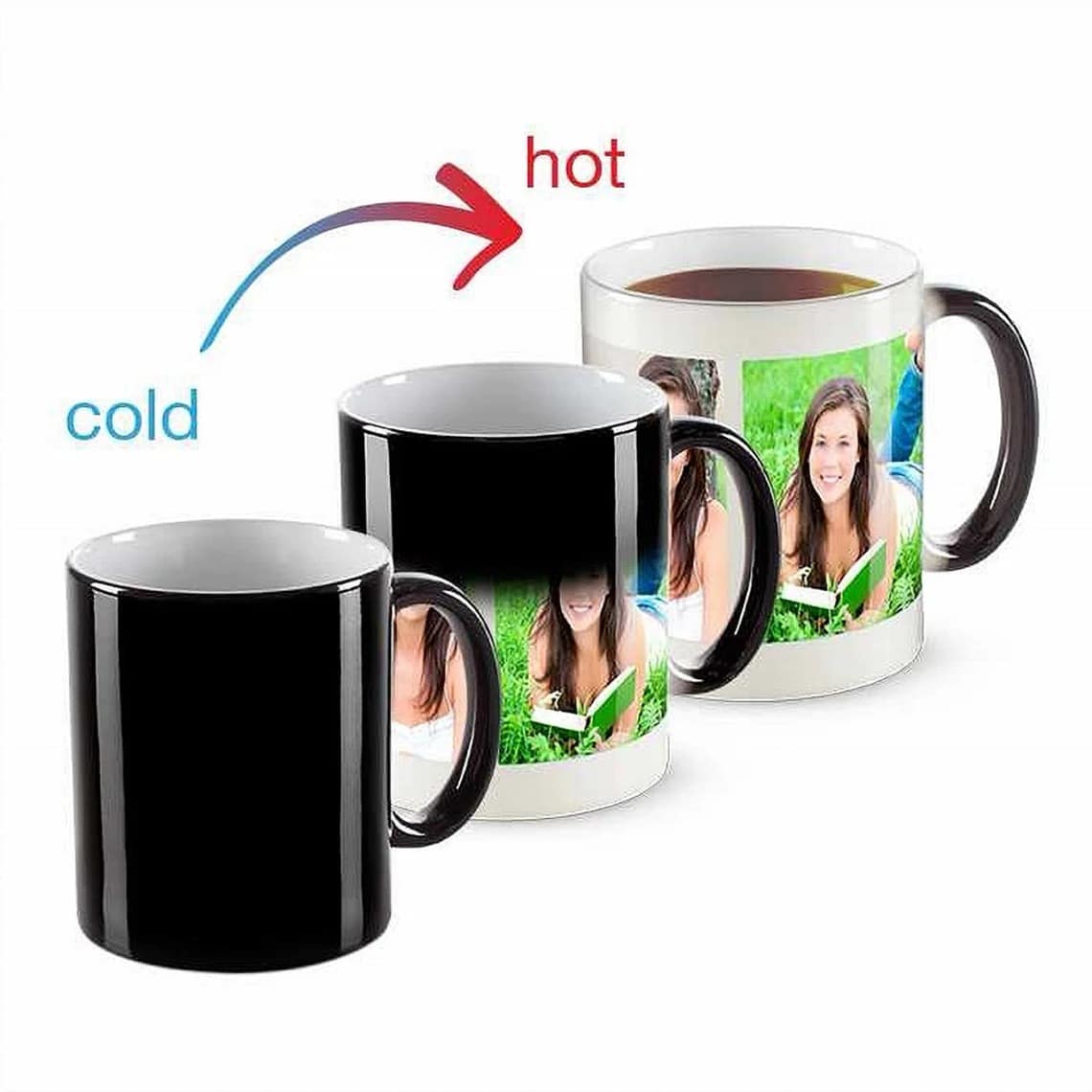 This heat-activated ceramic Glossy Black Magic Mug has a shiny black finish when the mug is cold but reveals your custom designs when in touch with hot liquids.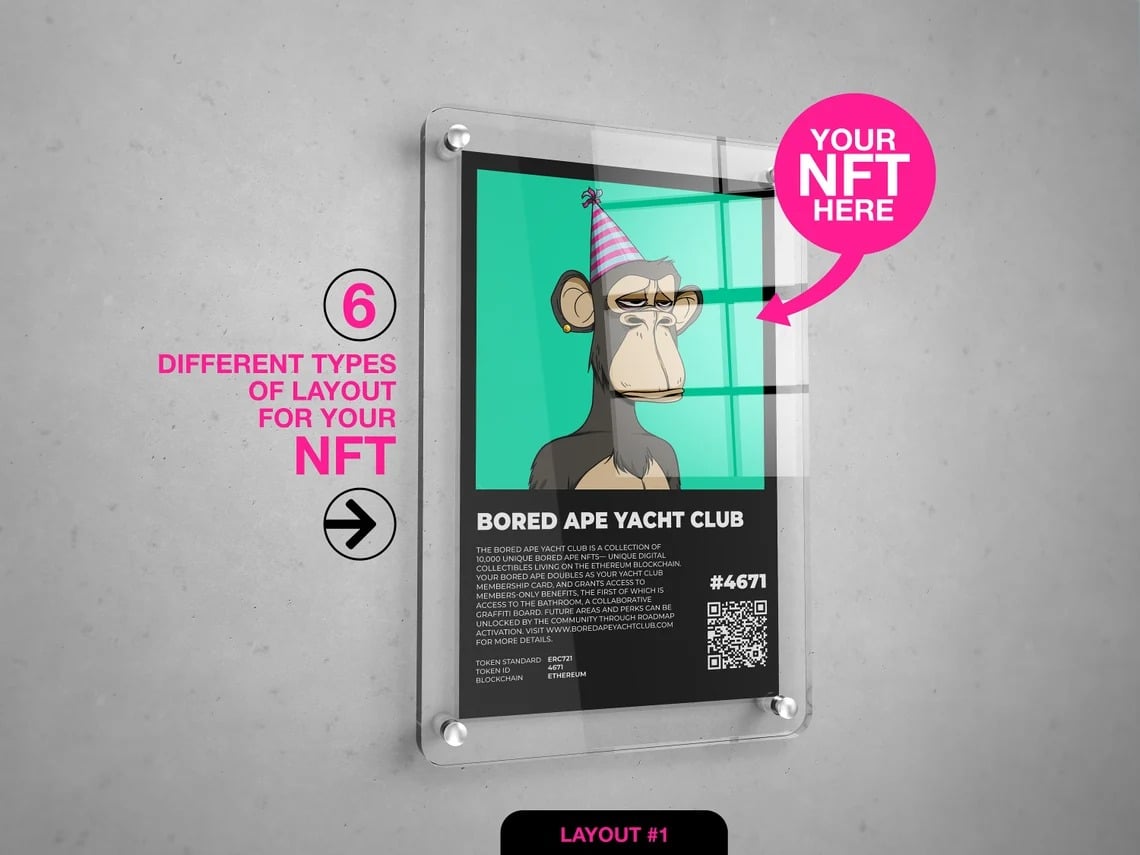 You get an NFT. It's yours. And it only exists in the digital world. But what if you could have it printed and framed for all to see? Not just as an image but as an actual functioning NFT? That's where this item comes in. This company will create your exclusive wall art with all the essential NFT identifying metadata included and a QR Code to Opensea.io.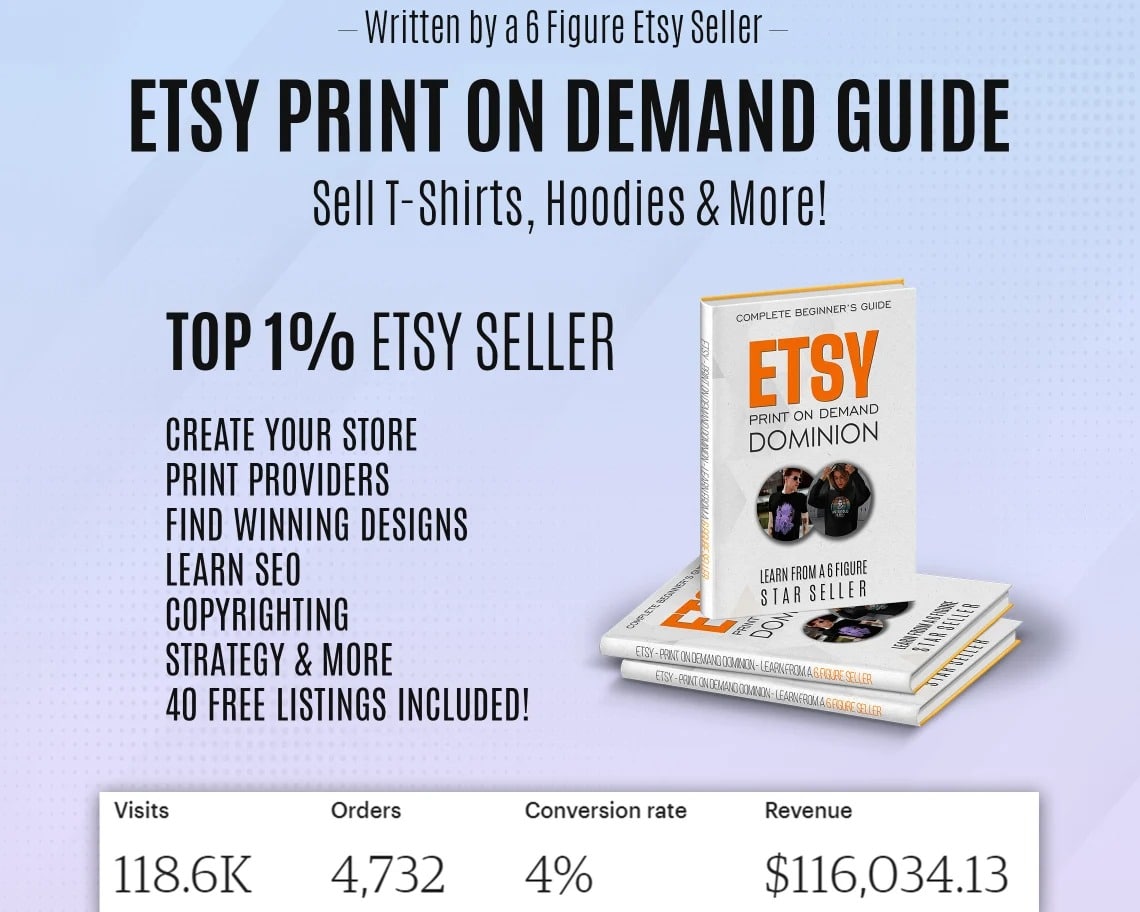 According to the seller, this book is really helpful for identifying winning products. What will this ebook teach you? Designing your store, creating product mockups, integrating with your POD company and adding a product print provider, SEO, how to find winning products, copyrighting and how to stay safe, optimal pricings & products, strategy & ads, and how to start your own Etsy store are all covered in this guide.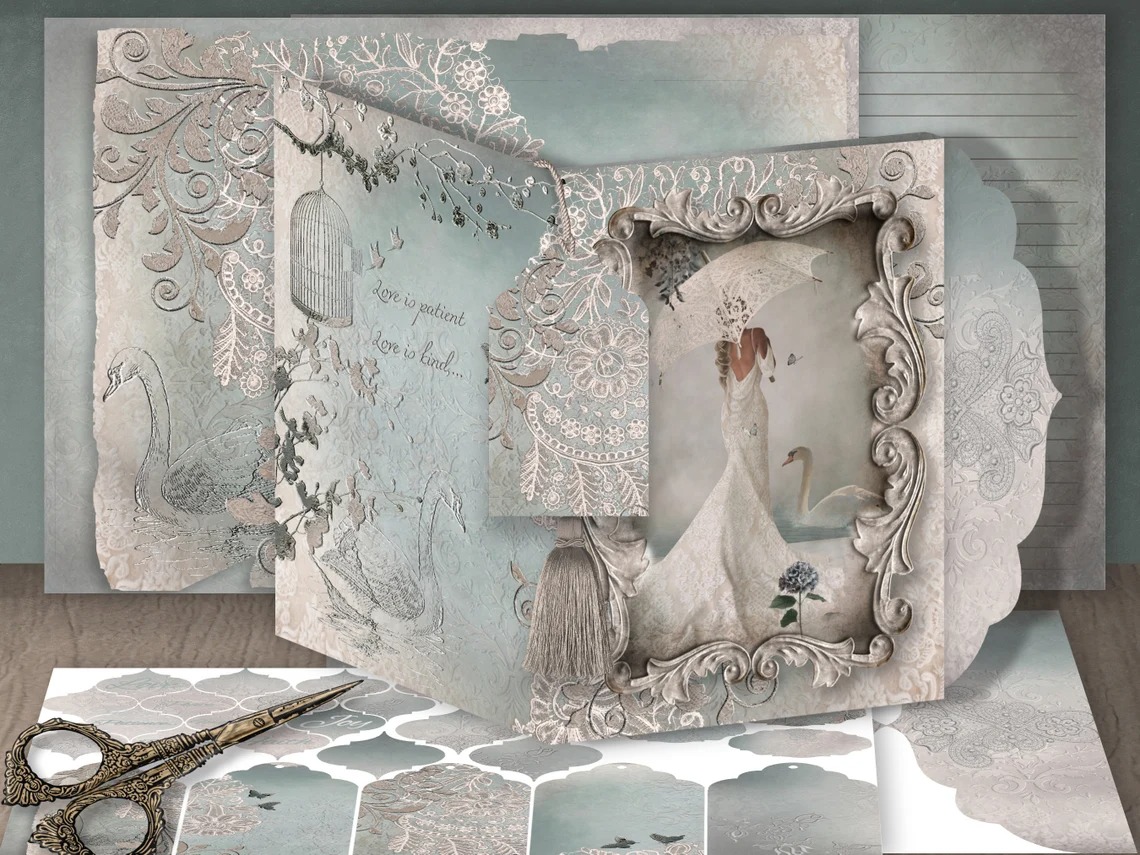 Fine art digital mixed media journal, a wedding memoire collection for the bride to be. DIY decoupage or wedding project. This digital art download item set includes five (5) A4 art prints in 300dpi resolution in JPG files (2480x3508pixels) of stylized lined note paper and pages to place pictures, keepsakes, etc.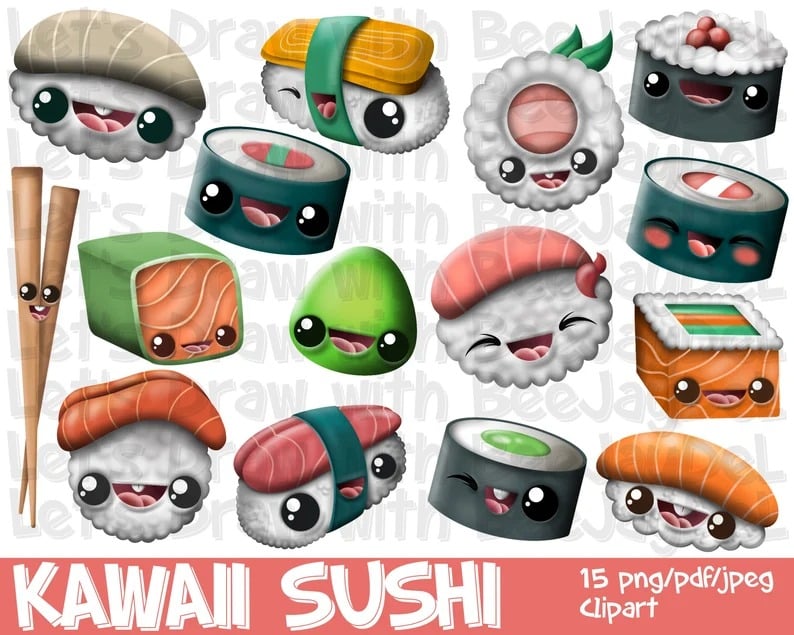 You can use each of these entertaining designs in your print-on-demand company because they all have a commercial license included (you don't need to buy one separately). There are no restrictions on how many products you may sell, and credit is not required! These illustrations can be used on a variety of finished goods, including t-shirts, mugs, tote bags, planner stickers, and much more!

Are you looking for a unique, family friendly, undated weekly planner that you can print from the comfort of your own home or office? Look no further! When you purchase this convenient planner you will receive it in A4, A5, US Letter and Goodnotes format, 4 for the price of one! They have plenty of different designs and styles of planning pages available.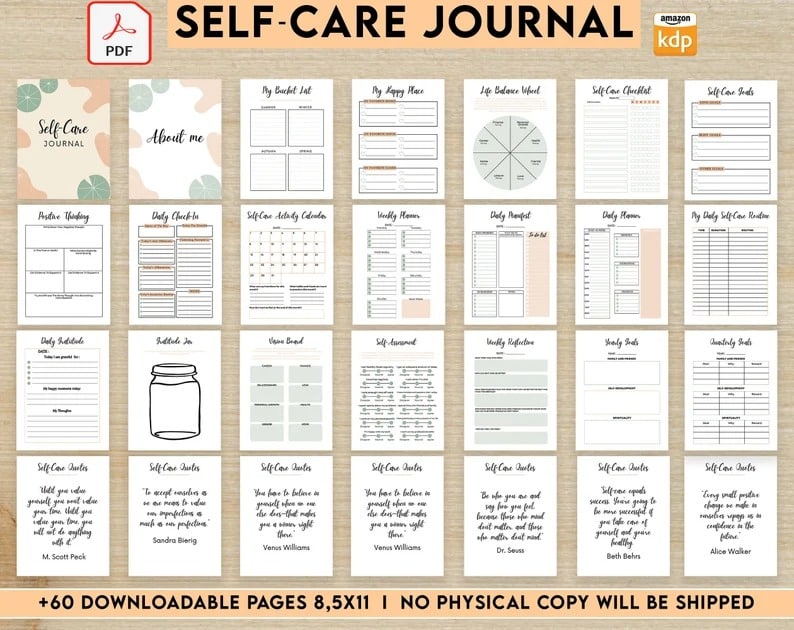 A POD daily affirmation journal to track your commitment to self-love and mentally healthy living. The Self-care Journal is a 63 page PDF which contains topics like self-love, my happy place, life balance, a mood tracker, daily manifest, daily self-care routine, gratitude exercises, personal goals, and mindset exercises.
Mask-wearing over the last few years has become a needed part of daily life in public. But you no longer have to make people wonder who you are with the Selfie Mask! Yes, it's a POD mask of YOU. Send them your selfie and they will print it on a mask for you! This is particularly useful in healthcare situations, or even around children or the elderly as it is very difficult to recognize people when half their face is covered. Each design is checked and adjusted by hand by a graphic designer, they are washable and reusable, made from a soft, breathable fabric. These masks are also printed using sublimation ink which is washable, non-fading, and free from harmful chemicals. Made in a small shop in Ireland.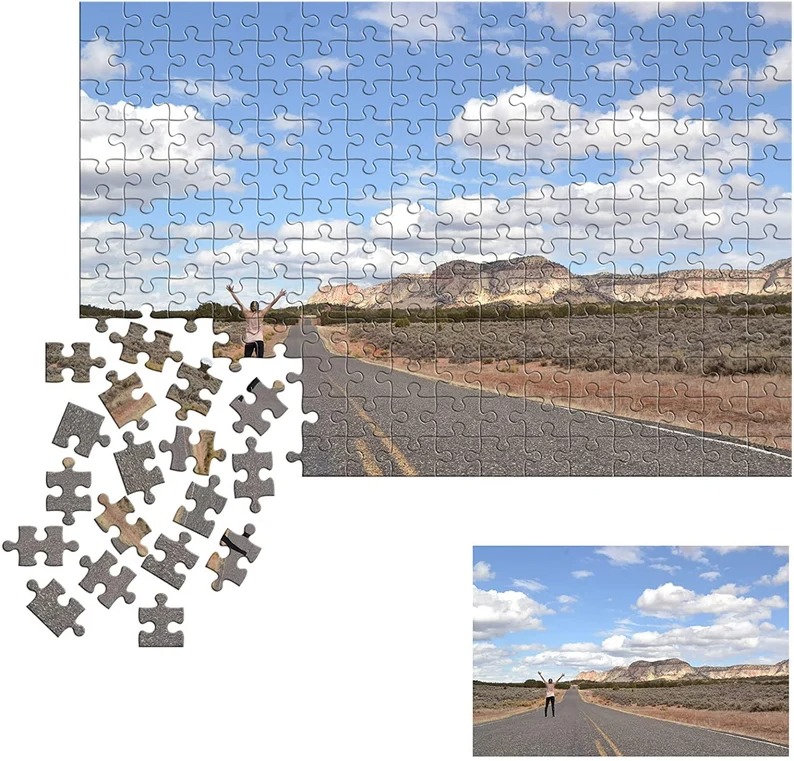 Easily upload your picture to make your custom puzzles. With this POD photo puzzle, you can easily make a perfect photo gift to share with your loved ones. These puzzles make the perfect father's day gifts, birthday gifts, anniversary gifts, wedding presents, Christmas gifts, etc. They are made in the USA from safe (no dangerous MDF wood) recycled materials and come in a variety of sizes and piece counts including: 8 x 10 inch – 100 pieces, 12 x 17 inch – 285 pieces, 18 x 24 inch – 500 pieces and 20 x 28 inch – 1000 pieces.
15) Print on Demand Pro Resin Custom Miniatures by James Knox Studios (https://www.etsy.com/shop/JamesKnoxStudios)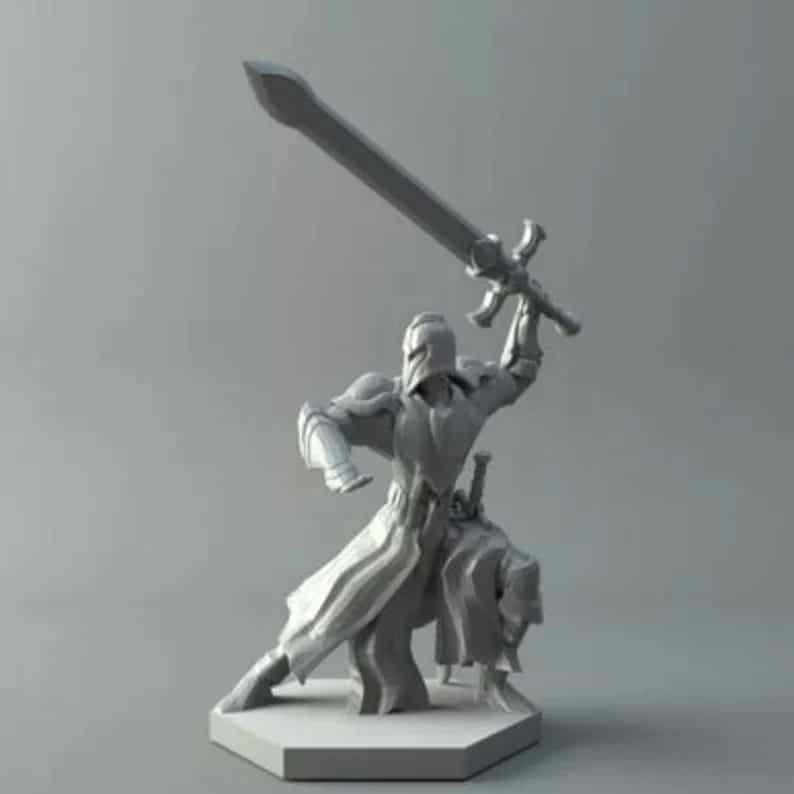 Miniatures for tabletop RPGs like Dungeons & Dragons can be enhanced with the use of miniatures to show where the characters are at all times. A professional quality resin printer, this artist will accept any STL files and print them on demand. Once done with the print, they will wash, cure, and prepare the model for delivery.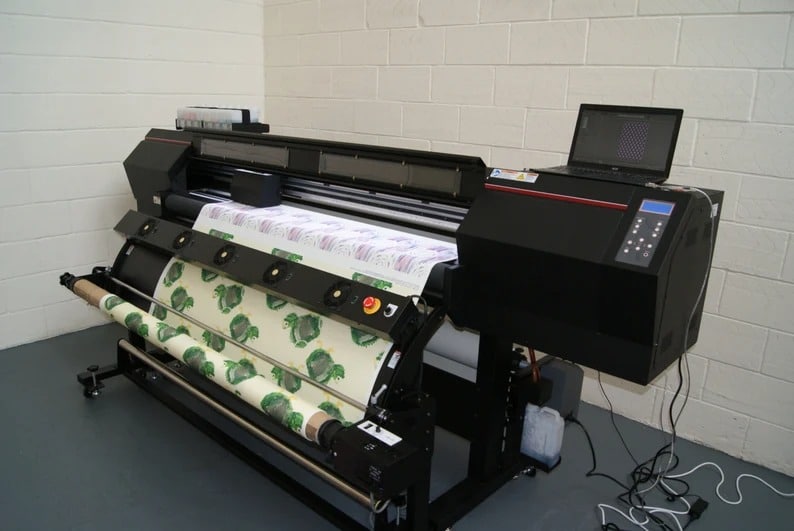 Just like we said, this item is a meter of fabric with your design repeated on it! Cotton Poplin (130gsm), Cotton Warp Satin (246gsm), Cotton Half Panama (309gsm) or Linen/Cotton mix Natural (228 gsm). Make your own cushions, curtains or tableware, garments, or upholstery.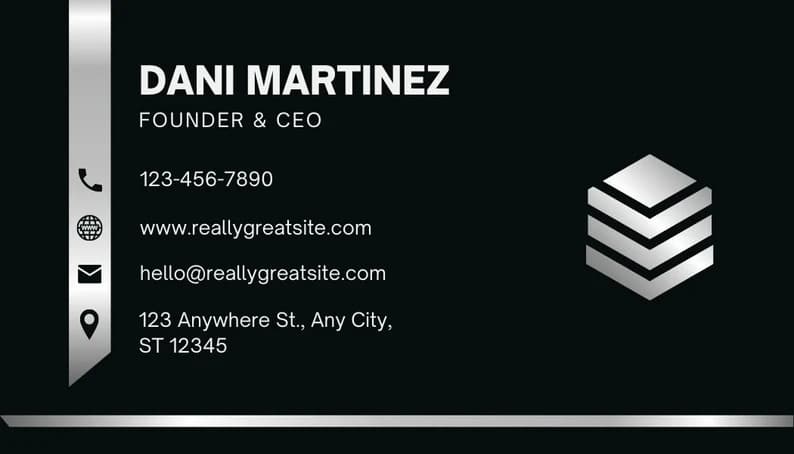 This is an interesting product as it combines design and print. For a small fee, this vendor will design your business cards to your specifications. For an additional fee, they will physically print them for you as well. This is a great combo service that is unusual in its approach. You could be the next vendor doing something like this!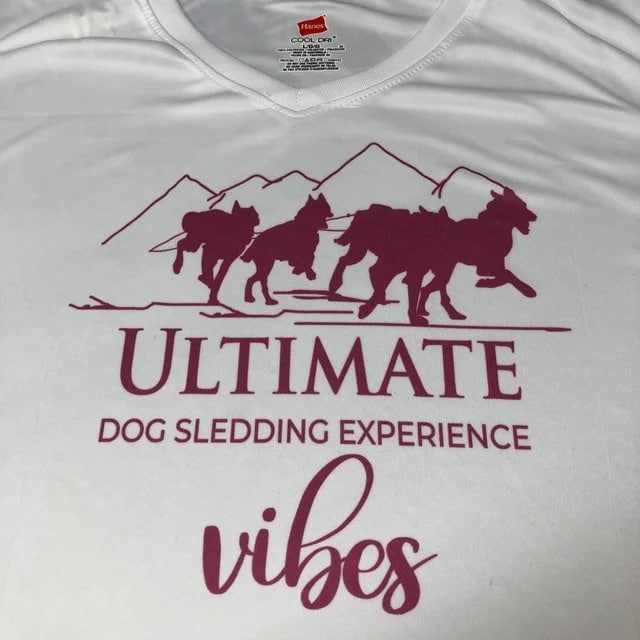 Back in the 70's, custom iron-on t-shirts and patches were all the rage. Today, the process has changed to a modern form but the mentality is the same. This product is a heat-transfer of the images you provide, which you can then use to print on just about any material you choose.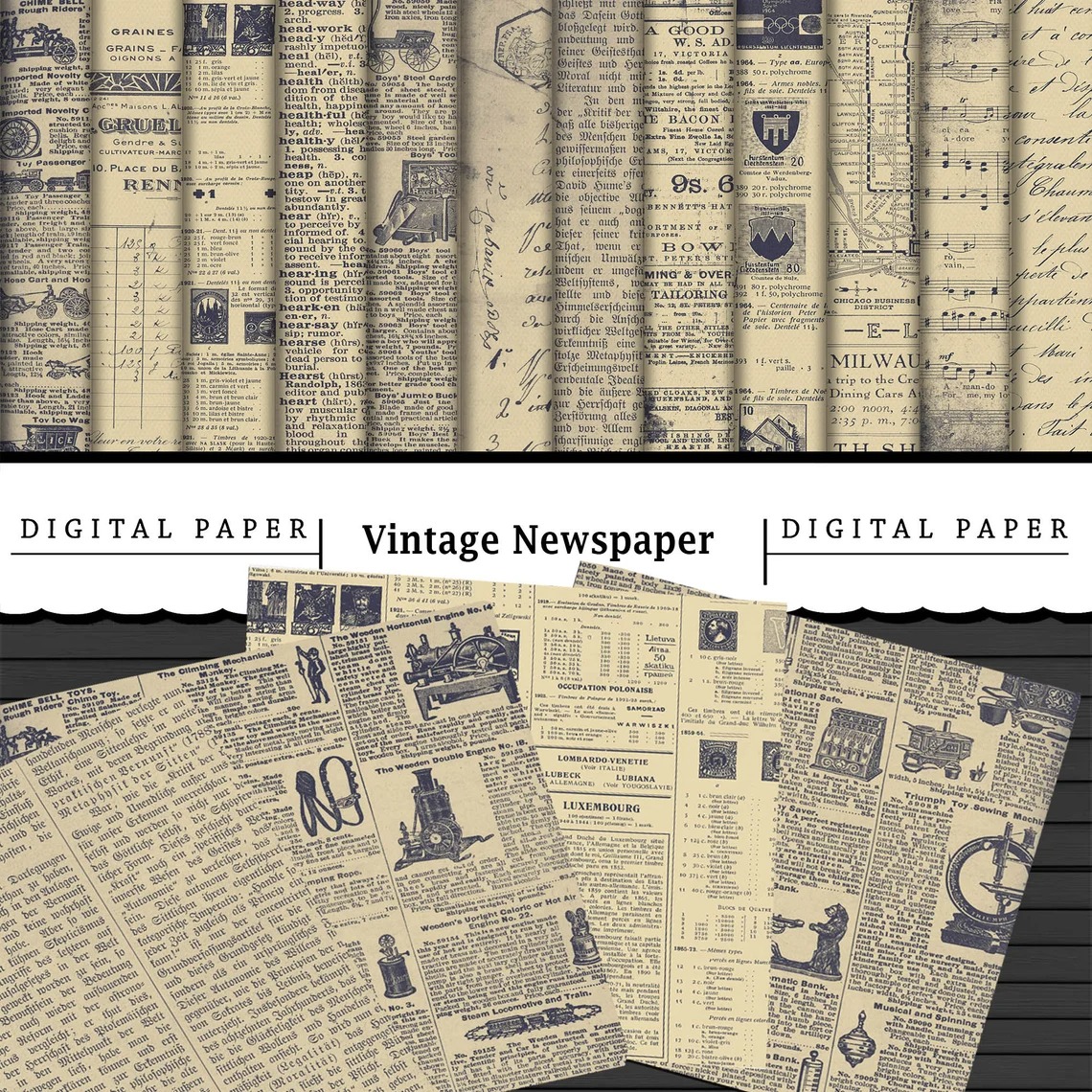 This is a Set of 12 printable Digital Papers for personal and commercial use. Perfect for scrapbook, decoupage, graphic design and ideal to make planners scrapbooks, party supplies, invitations, print on demand products i.e. pillows and so much more!
20) Hoodies (multiple vendors)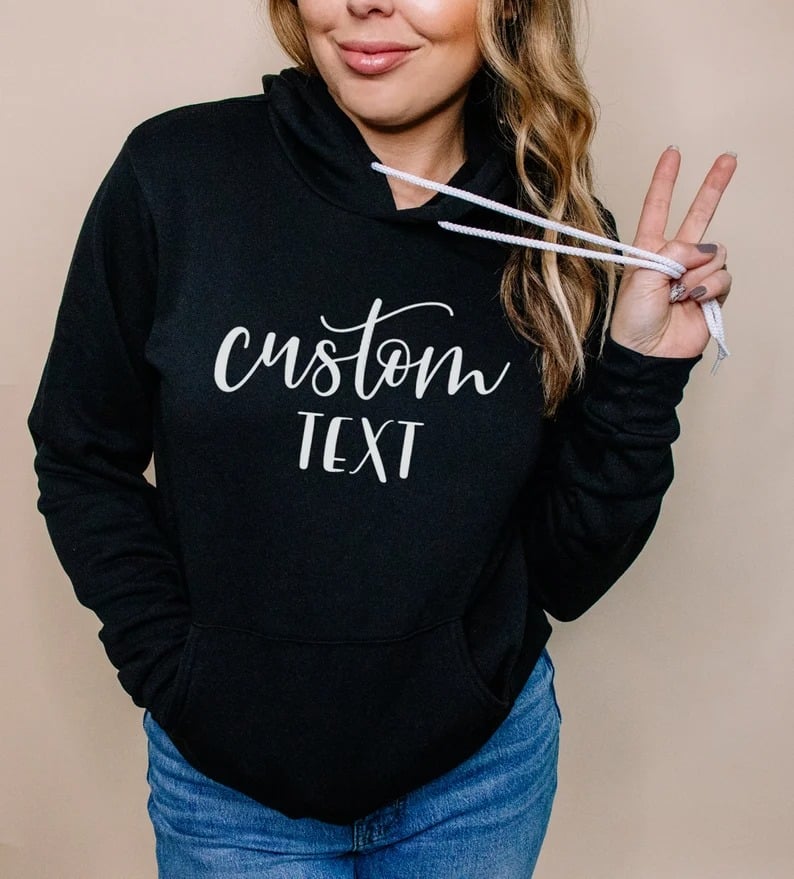 Hoodies are a staple of life all across the country, primarily for younger people but they can run the gamut. Simple, easy, comfortable clothing that can have nearly anything printed on them. And they are purchased and worn all year long, it's not just a colder-months item. Teenagers will wear hoodies in the hottest months of the summer, there is no down-time to this market.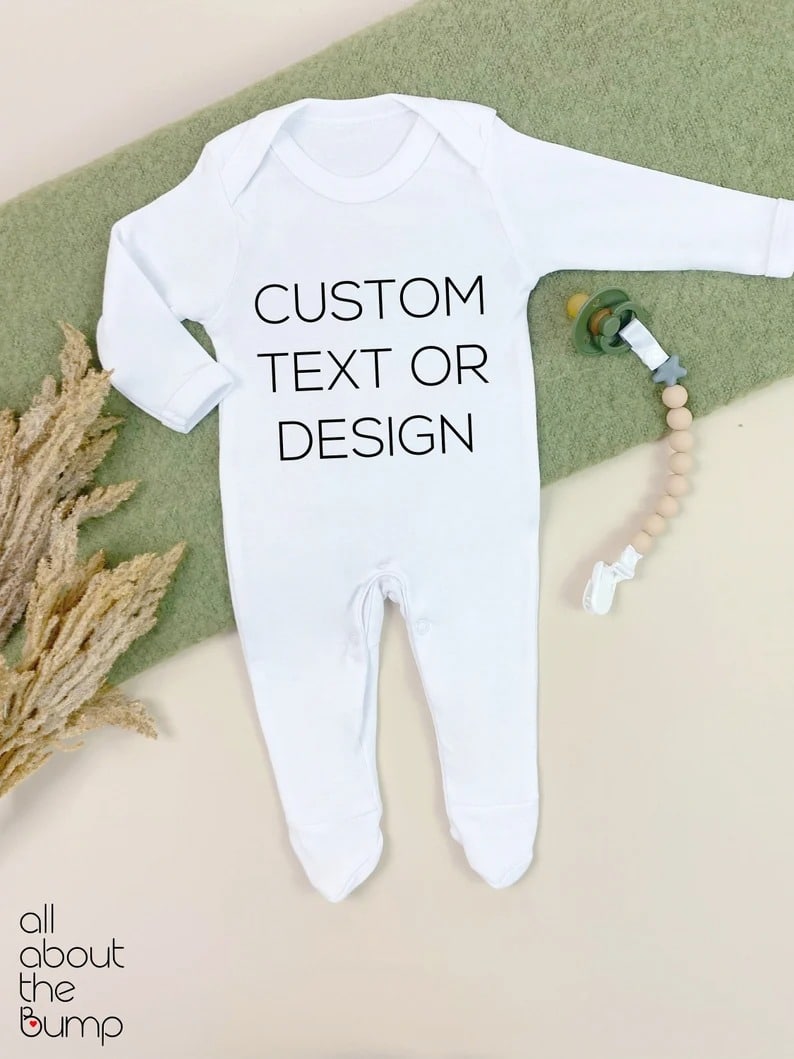 Create your own custom printed cotton baby onesies! Simply share your graphic/logo with the vendor and they will print it out on a soft onesie using the latest direct to garment printer technology with child safe tested inks. Perfect for baby showers, holiday gifts, really anything at all.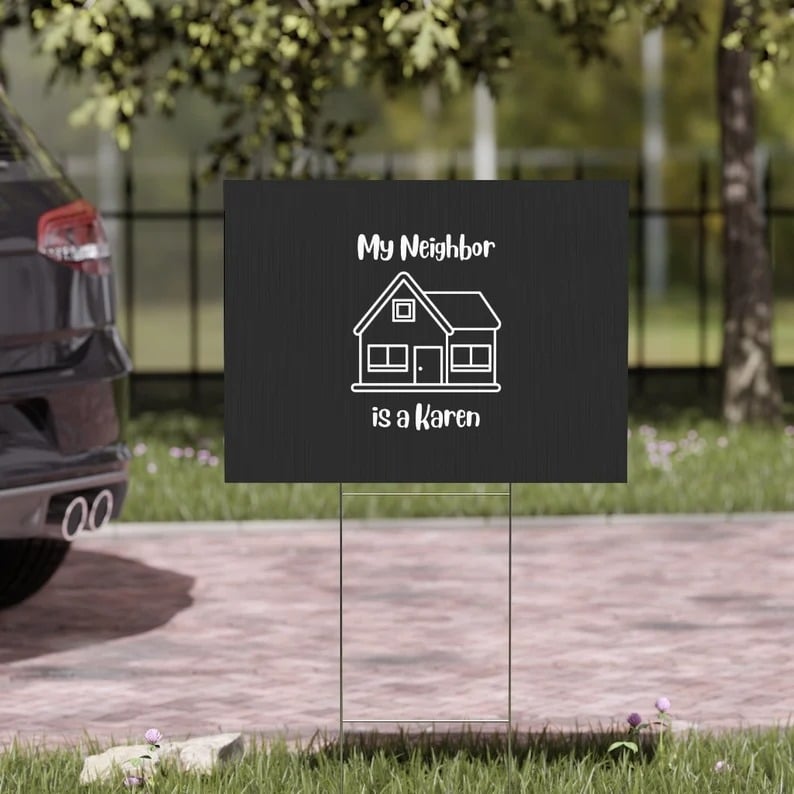 Having an event? Promoting news to the neighborhood? What better way to do so than getting a professionally printed sign for your front lawn? And while we might not want to announce to the world that we live next door to a "karen", there are many more pleasant topics one could choose to tell the world! these yard signs are excellent for touching up the front lawn or backyard areas. Enjoy long-lasting looks thanks to the heavy-duty corrugated plastic construction. Choose between single or double-sided printing to best match your needs. And a Metal H is included for a breezy installation, making this a one-stop shop item.
These Women's Slip-On Canvas Shoes are fashionable, made for ease of wear, and the perfect finishing touch for an ensemble. They include rubber outsoles and detachable soft insoles, making it simple to customize the fit. Colorful Swirl Women's slip-on canvas shoes, sneakers, playful, fun, new winter colors, or Halloween sneakers are ideal for dressing up or down with the arrival of fall. Wear them with a skirt and a t-shirt or leggings and a fall sweater. Every situation may be met with the ideal pair thanks to the wide variety of colors available. Slip-on shoes are the ideal choice for any day because of how simple it is to put them on and take them off. They are made from 100% polyester, printed on all-white shoe blanks, and can even include your branding on the box, insole, and tongue of the shoe. Dozens of design ideas to choose from, pictured is just one example.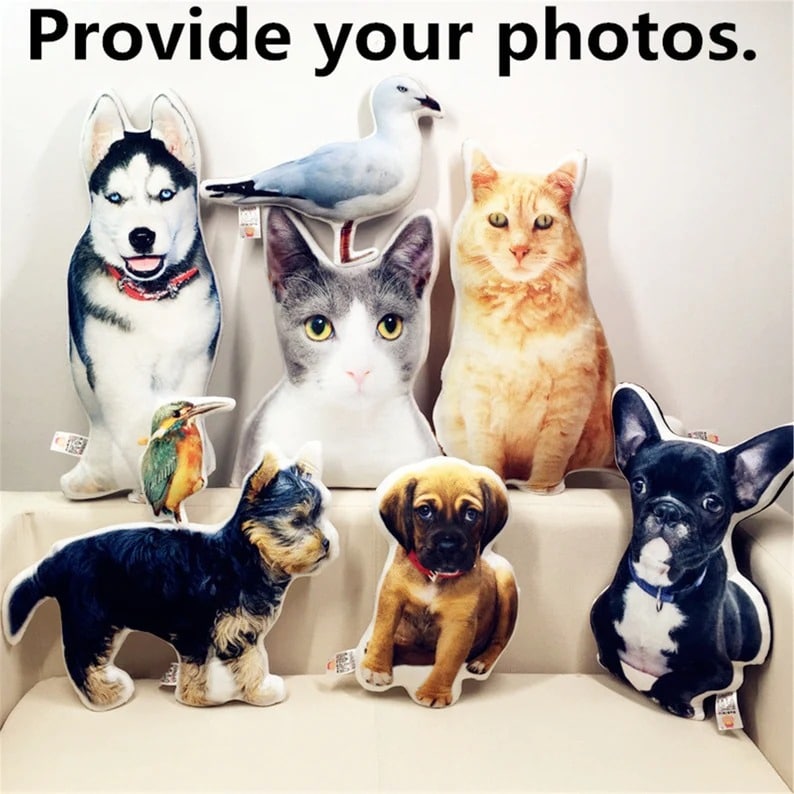 If you can immortalize your pet with art, why not give them the start treatment and have a stuffed animal pillow made in their shape and image? You send a hi-rez picture to the vendor and they will do the rest. Photos of your pet sitting or standing with nothing blocking any part of their body looks best with these pillows. And it doesn't just have to be pets, you can customize everything you like, such as your favorite cars, plants, or even your best human. The pillow case is filled high elastic PP cotton.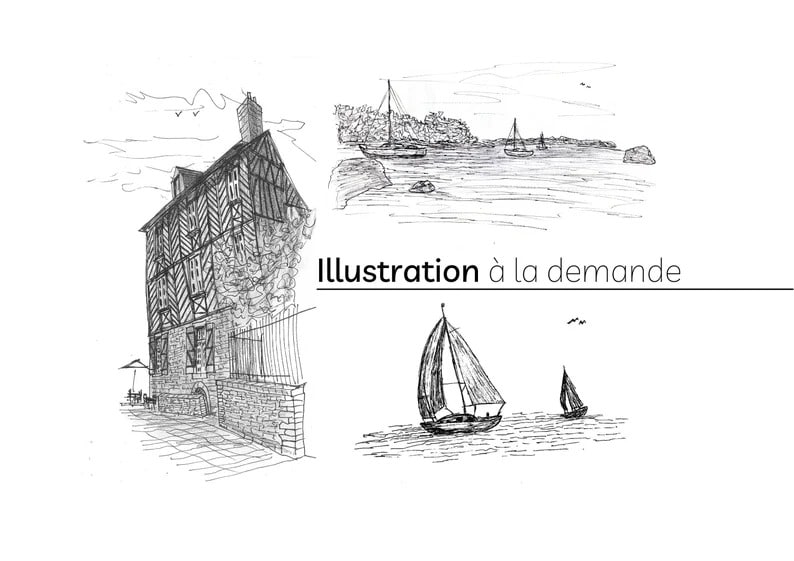 This one is a little different as it's not exactly "print on demand", it's more of "draw on demand". Illustration personalized according to your request: Portrait, landscape, places, objects, logos etc. This does not come with a commercial license that we can see, but this is a great example of something to offer if your particular talents lend you to such things.