Out of all the e-commerce platforms that online shoppers have the opportunity to use, Etsy is hands down one of the more unique options. Etsy is a dedicated platform for all things arts and crafts so, it's the ideal place for handmakers and creators to showcase their unique talents and sell their products. It only follows that Sellers can fulfill unique requests and orders placed by their customers! That's where:
Creating Private Listings on Etsy comes in! Creating private listings on Etsy allows Sellers to fulfill unique orders on the platform when buyers message them with specific requests.
Private listings are a fantastic tool that Sellers can use for orders that they don't necessarily want to list publicly but are still willing to fulfill for individual customers. Read below to find out how to create a private listing, why you may want to create private listings, and examples of when creating a private listing on Etsy is a good idea.
What Are Private Listings?
Etsy's slogan is Difference Makes Us. That captures it exactly!
Etsy is a global e-commerce platform that allows creatives, handmakers, and craftspeople from anywhere in the world to sell unique, vintage, and handmade goods, as well as craft supplies.
It's the go-to place for one-of-a-kind products that you won't soon find anywhere else.
Looking to impress your dinner guests with hand-designed silverware? Go to Etsy!
Need hand-written wedding invitations in calligraphy? Go to Etsy!
Throwing a Star Wars themed party and need personalized t-shirts? Go to Etsy!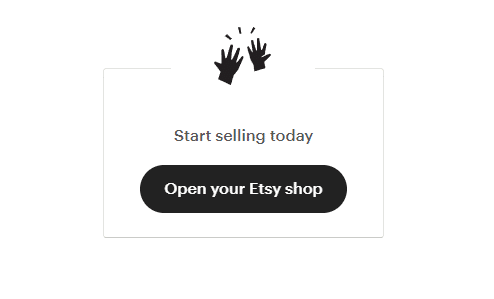 Anything and everything personalized or customizable has a home on Etsy. So, if you really want to stand out or buy something you just can't seem to find anywhere else then chances are, you can get it for a great price on Etsy.
That being said, Etsy is organized via listings.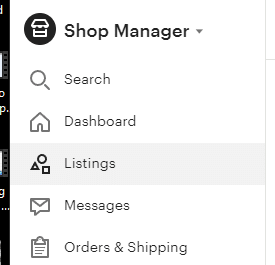 Sellers create shops and then individual listings of items and products they have in stock or are willing to make. So, you may not find exactly what you're looking for as a separate listing.
A lot of Sellers offer the option of getting personalized items like enamel pins with your name written on it. But what if you want to go a step further?

Let's say you find a niche on Etsy that matches the product you have in mind but don't seem to find a listing that corresponds with your wild imagination? That's where private listings come in!
Sellers have the option of creating a custom order request link on their Etsy shop homepage which allows customers to place specific orders. Once the communication has been made, you as the Seller can create a private listing from which customers can make their purchases.
This will also allow customers to leave reviews!
It's a great option for Sellers who are willing to fulfill unique orders so let's find out exactly how you can create a private listing on your Etsy shop.
How To Create a Private Listing?
So how exactly do you create private listings on Etsy? The process is actually fairly simple and it's more about allowing the option on your Etsy shop for customers to request custom orders.
Let's go over the steps:
Sign In to your Etsy store on Etsy.com
Go to "Shop Manager".
Click "Settings" or the gear icon.
Then select "Options".
You should see a little tab marked "Custom Order Requests".
Select the "Enabled" option which will allow customers to "Request Custom Orders". Keep in mind that this option will appear as a button on your shop.
It's very important that you click "Save" at the bottom of the page otherwise none of the changes you make will stick.

Once this option is live on your Etsy shop, buyers will see a "Request Custom Order" link on your shop's homepage.
Once they click the link, they will see a window from which they can write specifically what sort of custom order they want you to make or fulfill.
Once your buyers hit "Submit", you will be able to see their special request in the "Custom Requests Folder".
Once you have a good understanding of what your buyer wants you should still get in touch with them to iron out any details. This process will ensure that you and your customer are on the same page so you can avoid complications and additional costs down the line.
Not to mention, clear communication with your customer will result in the best customer service and a positive review for your Etsy private listing!
Now that you know what exactly your buyer wants and how you intend to fulfill the order, you can actually create the private listing under which you will be able to complete the request.
To create the private listing simply:
Go to "Messages".
Click "Start Building the Custom Order" or "Make This a Custom Order".
Finalize the custom order details on your end.
Once completed, ask your customer to make the purchase through this new private listing.
Piece of cake!
After the purchase has been made it becomes just like any other order you would normally fulfill on your Etsy shop.
When To Create Private Listings (With Examples)
So, you've decided you want to allow customers to place custom orders? Great!
Keep in mind that custom orders fulfilled through private listings are not exactly like customizations or variations. It's more so a personalization that goes above and beyond where a buyer on Etsy wants something very specific and you are willing to fulfill the request.
It almost becomes like a new product listing, just one that's not on your shop.
Here are a few examples:
Say you sell personalized t-shirts where you write names using roses. A customer can place a personalized order where they request the name Jane.
Now let's say you have a customer who wants the name Jane designed not with roses but with tulips. This isn't an option in your customization tab since you only allow for name personalization.
If you are willing to fulfill this order, then you can create a private listing using the steps outlined above.
Let's say you sell handmade notebooks where you embroider the cover, but a buyer wants to change the material used. A private listing will allow you to do so!
What if you sell handmade jewelry and a customer has a specific vision in mind for wedding rings, something you don't normally advertise on Etsy? Then a private listing is perfect!
Remember it's all about communication and what you are willing to make and if the price is right then go for it!
Private listings are a perfect way to increase sales, keep customers happy, and experiment with new products! If you are looking to grow your Etsy sales through high volume and low competition keyword data, then contact us today!