Whether you're starting a side hustle or wanting to transition from your 9 to 5 and start an e-commerce business, opening an Etsy shop can be a highly lucrative and rewarding choice. However, like with any business, there are no guarantees and you should never jump into something new without a strong foundation from which you can build on. Still, if executed properly you're Etsy business could not only make you a living but exceed your wildest dreams! So exactly:
How Much Does The Average Etsy Seller Make?
The average successful seller on Etsy earns between $43,000 and $46,000 per year which is a fantastic foundation to build on as top earners make over $65,000 per month!
Calculating average sales on Etsy is not an exact science because there are hundreds of highly successful shops and hundreds more who earn less than minimum wage so you have to factor in things like product quality, amount of work put into the business, and things like customer service. So read below to find out exactly how much you can stand to earn on Etsy based on data from other sellers.
How Much Can I Make Per Year On Etsy?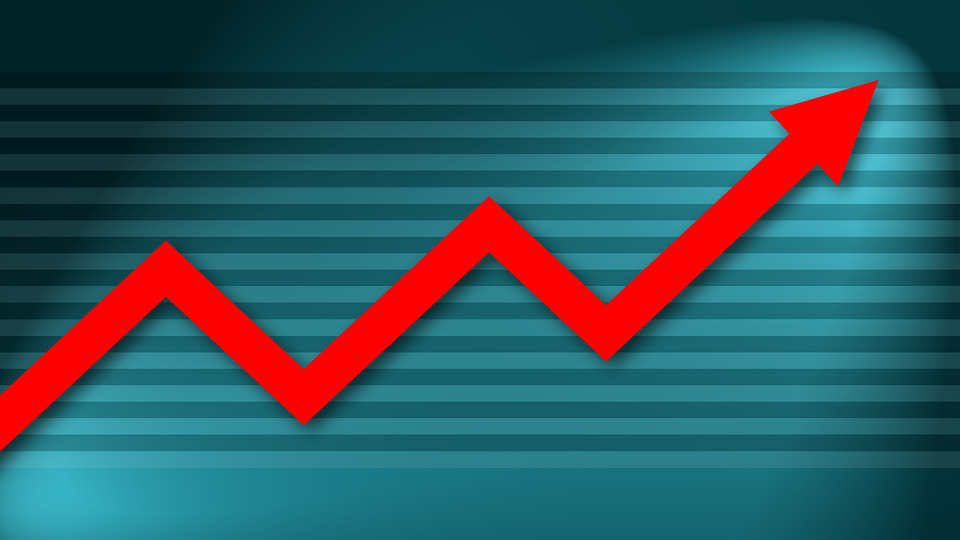 In 2020 we saw a massive shift both by consumers and sellers towards online shopping activity. Just as a reference, Etsy doubled its active sellers from 2019 to 2020 for obvious reasons. The same goes for the number of customers on Etsy which grew to almost 82 million last year!
So, what does this mean for business on Etsy? Well, for the most part, increased activity on the e-commerce site means better competition and ultimately more revenue for smart and adaptive sellers.
While Etsy hasn't released any information about how much money shop owners can expect to make on the website, we can fairly accurately estimate that the average successful Etsy seller can make around $45,000 per year. A word of caution; there's a lot that goes into that number so let's take a closer look and try to understand how much you can hope to make from Etsy.
$45,000 sounds like a pretty solid number especially if Etsy is your side hustle. It's a lot higher than minimum wage and you are your own boss. Ultimately, that's what makes an Etsy business so attractive. You get to work from anywhere in the world, control your own time, and take as many coffee breaks as you need!
That being said you are also responsible for your sales, inventory, and customer relations. This is why Etsy may not be the right choice for many sellers. Some Etsy owners have expressed that they earn less than $500 per month on the website while others have been able to make upwards of $9,000 per month and some ultra-successful businesses earn hundreds of thousands if not millions of dollars on Etsy.
The owner of Liberty Island Farm reported earning $53,526.29 in her first year with a profit of $37,000 before taxes. That's fantastic! Think of how much she can scale that number with the right marketing, customer service, and SEO in years to come.

Which brings us to the point. Your earnings on Etsy are entirely dependent on the amount of effort, hours, and resources you are willing to put into your store because this is ultimately a business that needs a lot of attention. So, when you look at around 65% of sellers who report making a little over $100 per month year after year, that may be because they treat their Etsy shop like a passive income source instead of a legitimate side hustle and future business.
If you look at that statistic alone, you could say that the median seller makes around $100. But what we are really after are those successful Etsy stores whose owners put a significant amount of effort into growing their shops.
What Is The Average Etsy Seller Profit Margin?
Sales and profits are two very different things, we all know this. So how much you end up taking home will largely depend on your niche and your margins. High-cost luxury items may have higher Etsy profit margins but less overall sales whereas a more affordable product or service may have smaller margins but a larger sales volume.
The average Etsy listing has a profit margin of around 40 percent but if you can scale you could grow that number to around 65 percent.
How Much Commission Does Etsy Take?
Here's where most entrepreneurs and craftspeople prefer Etsy over other e-commerce sites! Etsy charges 20 cents per published listing and then a 5% transaction fee per sale, yes this includes the shipping price. There is also a 3%+25 cent processing fee for every sale. We break down the full amount of Etsy fees here.
If you are new to the world of e-commerce and think that's too high, consider that Amazon Handmade charges 15% per sale.
Things That Could Hinder Etsy Growth
So, you've decided to give Etsy a go? Great! If you've made it this far it means you want to take your shop seriously and are willing to put in the work. Now you're wondering how can I set myself up for success and beat the competition because you don't want to be like the majority of sellers who make less than $100 a month. Well, you can easily set yourself apart by avoiding these Etsy mistakes:
1. Having Poor SEO
One of the largest contributors to your Etsy shop's success or failure is having strong sitewide SEO. Your listings, descriptions, titles, blog posts, and newsletters need to be keyword-friendly and abide by the latest SEO best practices. For more information about growing your Etsy business contact us today!
2. High Shipping Costs
Covering shipping could lower your margins but low margins are better than no margins. Over 50% of buyers reported leaving their carts full at checkout because of high shipping fees. If you can offer free shipping then you definitely should, at the very least you should have orders above a certain threshold, say $50, have free shipping.
3. Having a Poorly Maintain Site
As an Etsy shop owner, you need to think of your business like a plant that needs watering and care to grow and blossom. If you aren't consistently improving your listings, prices, and design your customers may be opting out to buy from your competitors who have better quality product or service photos, customer service, and SEO.
These are just some steps you can take to ensure your Etsy store doesn't fail.
Starting an Etsy shop can prove to be a very profitable and liberating decision. You can stand to earn a substantial living off of Etsy by applying best practices and a solid marketing strategy. If you are serious about your Etsy growth, then contact us today to find out how you can take your business to the next level with data-driven solutions!