With more than 40 different categories and hundreds of millions of visits every year, Etsy is definitely the place to be if you want to sell your unique handmade products. Moving into 2023, the eCommerce platform is still building upon its potential and revealing new opportunities for growth.
If you've successfully finished the last year as an Etsy seller and you'd like to expand your popularity and profit, it's essential to stay on top of the upcoming trends.
In the following sections, we'll walk you through some of the developments expected to make waves in 2023.
But first, let's go over a quick recap of 2022.
Etsy trends that defined 2022
The eCommerce industry has been growing tremendously over the past few years. The impact of the COVID-19 pandemic further enhanced the sector. With more time spent indoors and greater concerns about social interactions, people rediscovered the comfort and convenience of finding products online.
We can see this growth from statistical data. In 2020, only 17.8% of sales were made from online purchases. In 2023, this number is forecasted to grow to 20.8%, while the expected rise by 2025 is to 23%. Furthermore, the number of Etsy shops nearly doubled from 2020 to 2022, jumping from 4.4 million to 7.5 million.
Last year, we saw the rise of handmade items, where shoppers actively searched for all kinds of things, including ready-made products and handmade DIY sets and boxes. We also witnessed the influence of social distancing. More people became pet owners, consumers were interested in activities and products to keep them occupied while spending time indoors, and vibrant colors helped push away negative thoughts during an unstable and challenging period globally.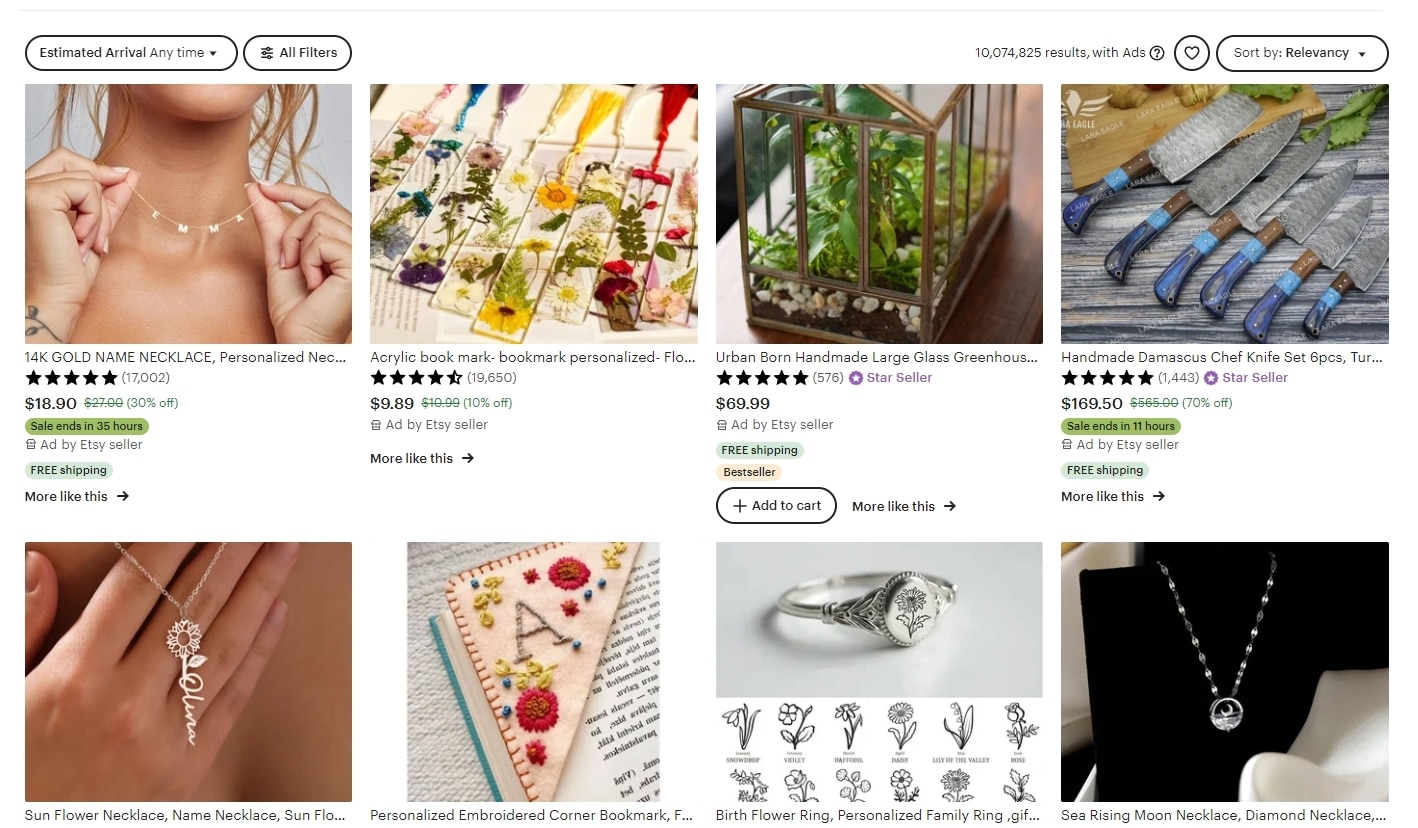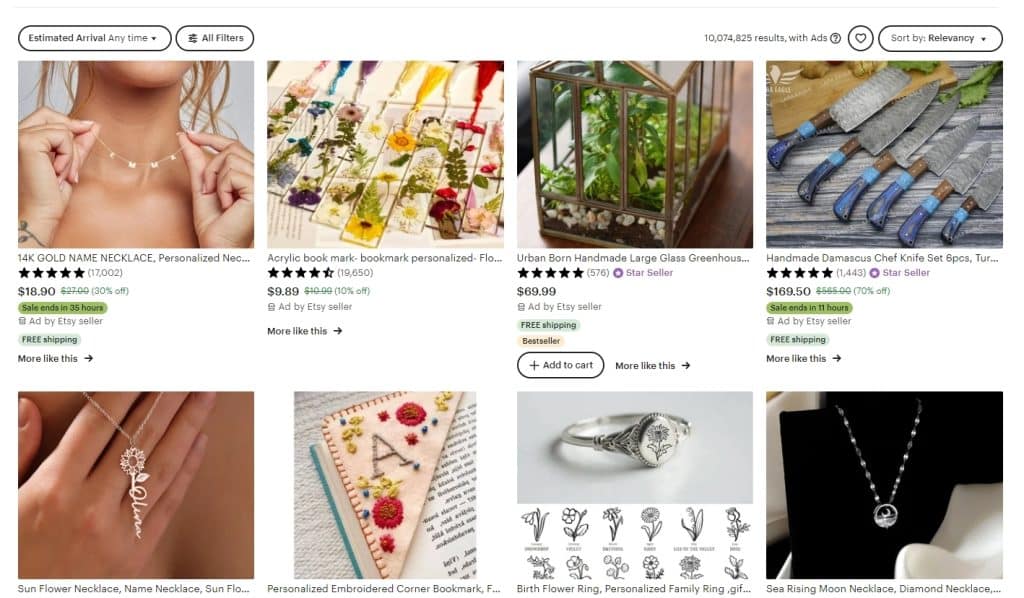 With concerns about climate change and environmental impacts, buyers also started showing a lot more appreciation for sustainable products, natural materials, and brands that were environmentally conscious.
So which of these trends will we see move into 2023? What does the new year have in store for us?
Expected trends this year
Тhere are plenty of newly emerging trends on Etsy to consider. Economical, political, technological, and eCommerce-related changes are all having an impact on the platform. Knowing about these on time will help you craft your strategy and quickly adapt to all that's about to take shape.
Inflation and rising prices
First and foremost, inflation is rising in most parts of the world. Inevitably, this means rising prices. As a seller, you may notice changes in shipping fees, materials, and resources. All of this naturally leads to a price surge for your Etsy products, right?
Although this may seem like the logical thing to do to maintain profitability, it may actually hamper your earnings. In a lot of Etsy categories, prices are predicted to increase altogether. If this forecast becomes a reality, you can still be competitive if you raise your prices, albeit slightly. However, inflation and economic instability also mean that shoppers will be a lot more cautious about their spending.
This leads us to the next point.
Everyone loves a good deal
Deals and discounts have always been a temptation for consumers. However, in 2023, a good deal will be among the key priorities when making a purchase decision.
With budgets tightening, Etsy shoppers are likely to be on the lookout for affordable products. There's also an expectation to see more sales of necessity products, while those that are purchased as a treat for the soul are likely to drop in volume.
Personalization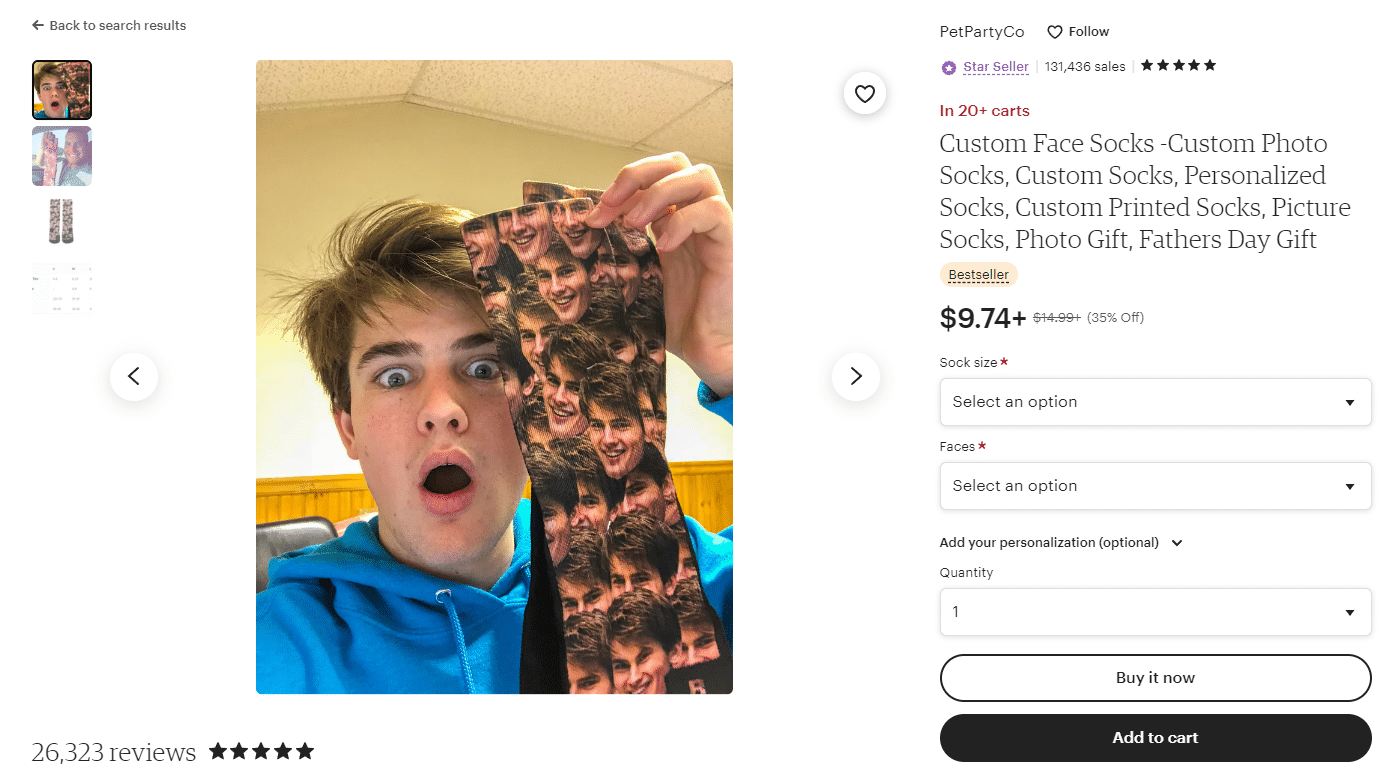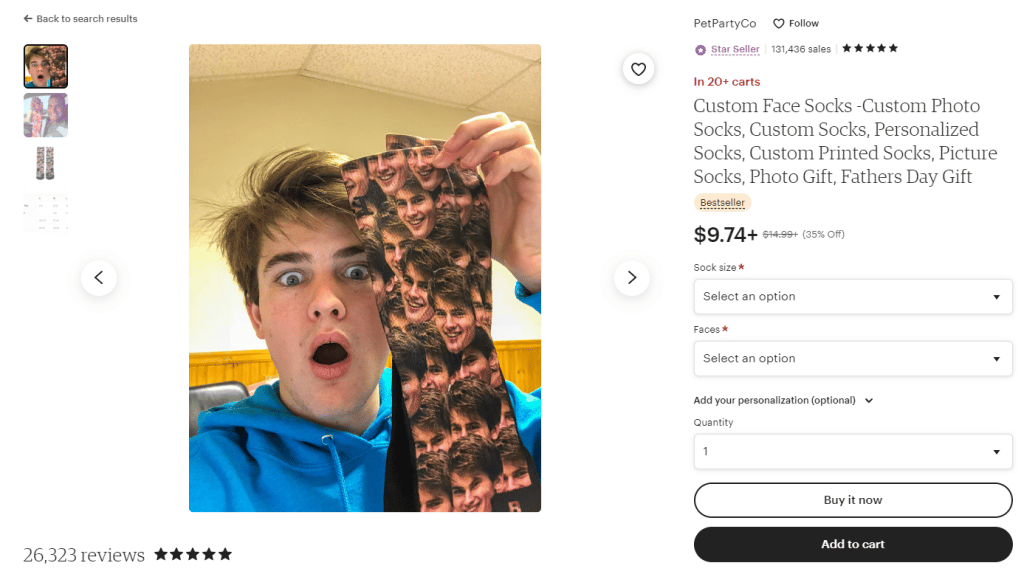 At the same time, personalization is to remain an attractive feature for Etsy shoppers. Luckily, it's also one of the key components that enable sellers to keep prices higher than the rest, yet enjoy sales. Why? Because the product provides extra value, adds authenticity to the shopping experience, and is a unique purchase.
Customized products like clothes, jewelry, planners, and others are expected to boom in 2023, creating a new money-making avenue for sellers who haven't tapped into the market.
A digital evolution
But let's step aside from the economical environment of the year and look at technological developments. Although not yet fully implemented into the online shopping space, blockchain technology and NFTs in particular are expected to introduce some changes to Etsy and other similar platforms.
As cryptocurrency payments are slowly penetrating different industries, it will be interesting to see how Etsy responds. The platform may soon implement new payment methods that shoppers can take advantage of. In addition, sellers may soon have the opportunity to tap into the NFT space by selling digital versions of their Etsy art.
Recycled & sustainable products
Another rising trend to consider as a seller is the popularity of recycled and sustainable products. More and more consumers are gaining awareness of the environmental impact related to product creation and distribution. With increasing concerns about global warming and other climate changes, shoppers are showing a preference towards items that have been designed using organic products and harmless production processes.
As a consequence, we believe there will be skyrocketing sales for Etsy products that are organic and nature-inspired. Long-lasting products are also forecasted to attract attention. They are related to money-savings and waste cuts. A durable product won't need to be replaced every six months and it won't need to be disposed of, creating waste for the environment.
Overall, short-term, cheap products are likely to drop in sales this year, putting on the pedestal higher-quality, organic alternatives.
The rise of the home crafter
2023 is also expected to go big on home crafting kits and sets. Although the social distancing we experienced with the COVID-19 lockdowns is no longer an issue, people are likely to spend more time indoors because of economic instability. Instead of spending money on restaurants and outdoor social activities, indoor gatherings are to become the new way to have fun.
And what better way to spend time at home with your family and friends than to craft something together? This also reduces the need to purchase expensive ready-made products, worry about detrimental manufacturing processes, and more.
Maximalist gifting
Although we mentioned that consumers are projected to cut down spending during this year, gifting will be an exception. Showing love and appreciation for loved ones around the holidays is predicted to remain a trend in 2023, with maximalist gifting maintaining its strength as a trend.
This also implies seeing some color waves when it comes to gifting, like neon pinks, sunflower yellows, and iridescent tones.
Color trends
Speaking of colors, we have to discuss the official tones of 2023 –  indigo and honeycomb. No matter the niche or category you're in, adding one of these shades or a combo of both to your Etsy shop or specific listings will certainly be rewarding. The choice of two colors of the year as opposed to one is related to the concept of duality – another emerging 2023 trend on Etsy.
While in previous years users had to choose between one trend or the other, this year we'll be seeing a merge of different concepts, themes, and colors into a single product. Shoppers will have the opportunity to embrace a mashup of different preferences and styles.
Another tint that is proposed to dominate the Etsy ecosystem is viva magenta. There are high chances that we'll be seeing more of this gorgeous mix of dark burgundy with pink throughout listings, branding, and packaging.
Marketing trends
Last but not least, new marketing approaches are to empower sellers to tap into new markets, reach diversified audiences, and expand profits. Without a doubt, integrated marketing techniques will be a must, where Etsy shops promote listings across different channels.
As users become more digitally sophisticated, unwritten rules emerge that brands must be present across the main social media channels, like Facebook, Instagram, Pinterest, and most importantly – TikTok.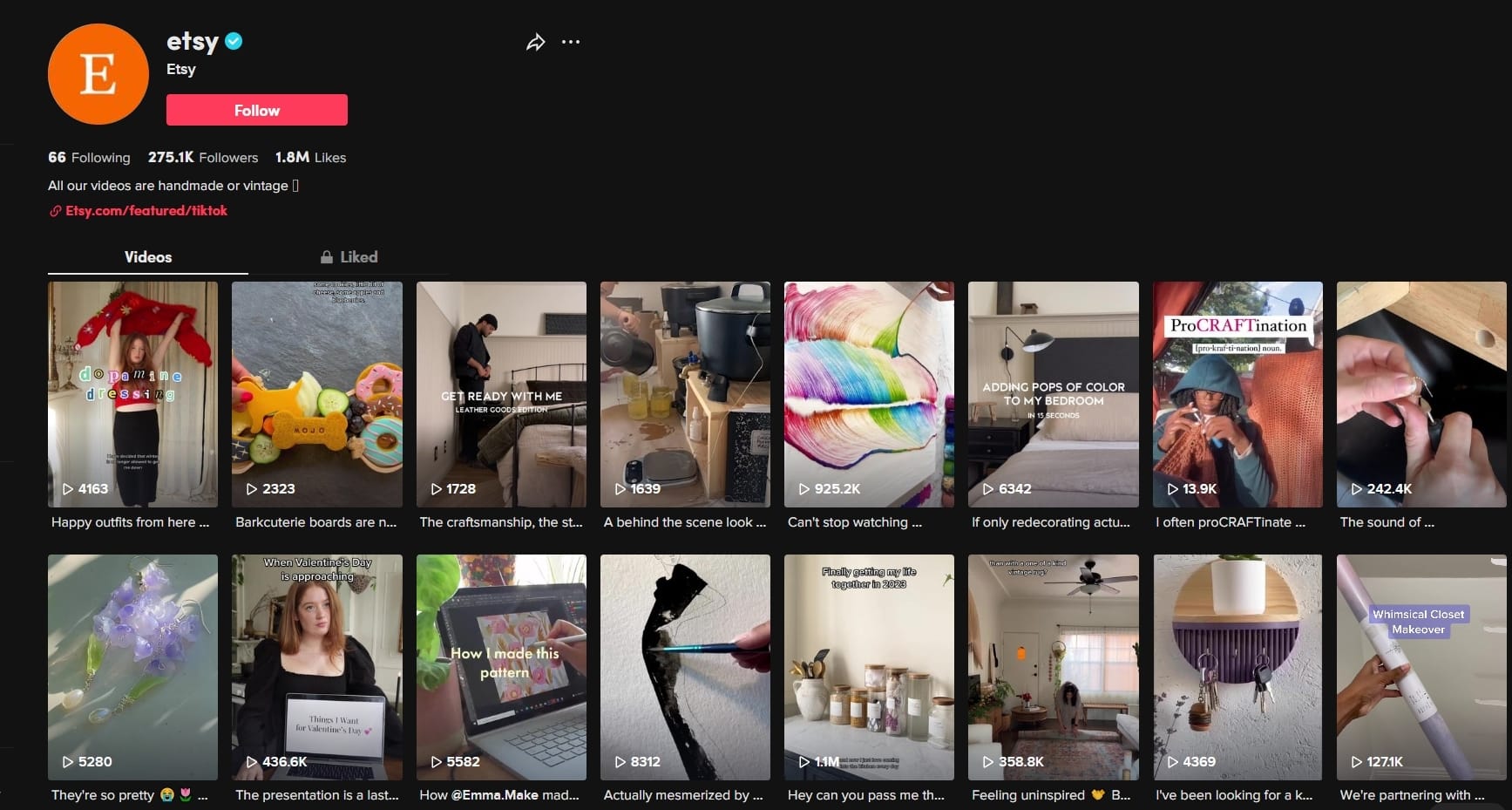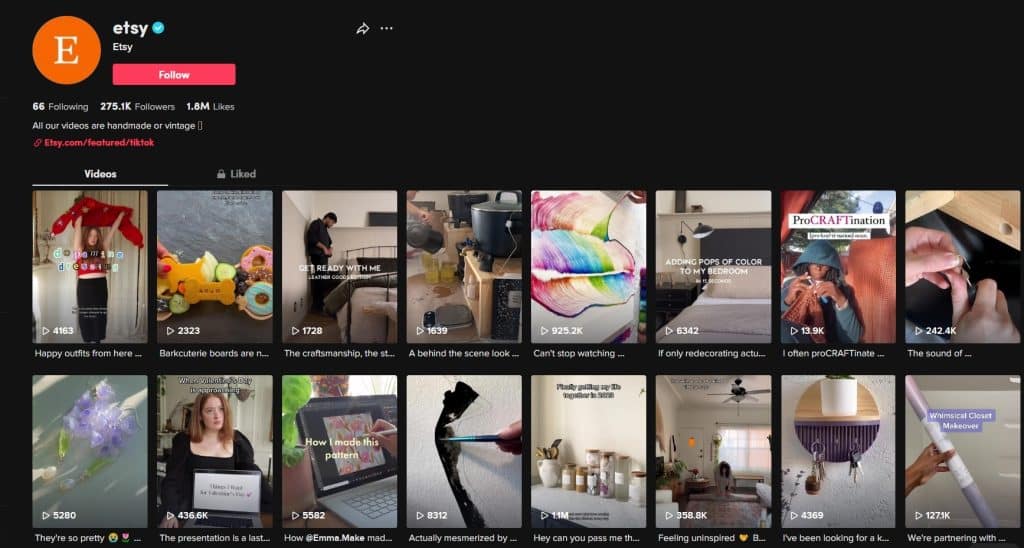 TikTok is among the fastest-growing social media platforms in 2023. In fact, it was the second most popular app in the US as of September 2022. Put otherwise, hopping on the bandwagon of video content and TikTok marketing will be a key component of success for Etsy sellers this year.
Wrapping up
As with any new start of the year, there are numerous changes and trends to stay tuned in on if you want to see your Etsy gig thrive in 2023. Having insights about the upcoming waves ahead of others will reward you with a competitive edge.
It will enable you to act before your competitors and win more customers. Best of all, marrying these trends with valuable business intelligence from tools like Sale Samurai will put you on a certain road to success.