Video is expected to make up most of the internet content in a few years which is also true for e-commerce stores. In fact, having video content on an online shopping platform like Etsy is a great way to create more interest around a brand and product as well as increase conversion rates organically. Creating and uploading Etsy product videos is as easy as one, two, three. So here is:
How to Add Videos to Your Etsy Listings.
To add a video on an Etsy listing simply go to your "Edit Listing" page and select "Add Video" then click "Upload Video" to finish adding an Etsy product video.
Simple enough right? That's because it is! Of course, Etsy does have some rules and best practices around video uploads which can significantly impact your traffic and conversion rate on Etsy. Read below to find out more on how to shoot, edit, and add videos to Etsy and why you actually need to do so in order to increase revenue!
How Do I Add a video to my Etsy Listing?
Adding a listing video is not different from adding a product image to Etsy.
Simply:
Go to Etsy.com and access your "Shop Manager".

Find and click "Listings" (if you are new to Etsy you will probably have to click "Your Shop").

You will then see Add Photos and Videos so choose "Add Video".

Now all you have to do is "Upload Video".
Once you have uploaded your product video to your Etsy listing you can crop the video by:
Selecting the "Crop" button.

Choosing an "Aspect Ratio".

Dragging the tool/frame that appears as you attempt to crop your listing video.

Click "Apply" to finish or "Reset" to start over.
Those are the steps behind adding a video on Etsy; however, for more information on aspect ratio, size, resolution, and more read below.
Size, Resolution, and Aspect Ratio of Your Listing Video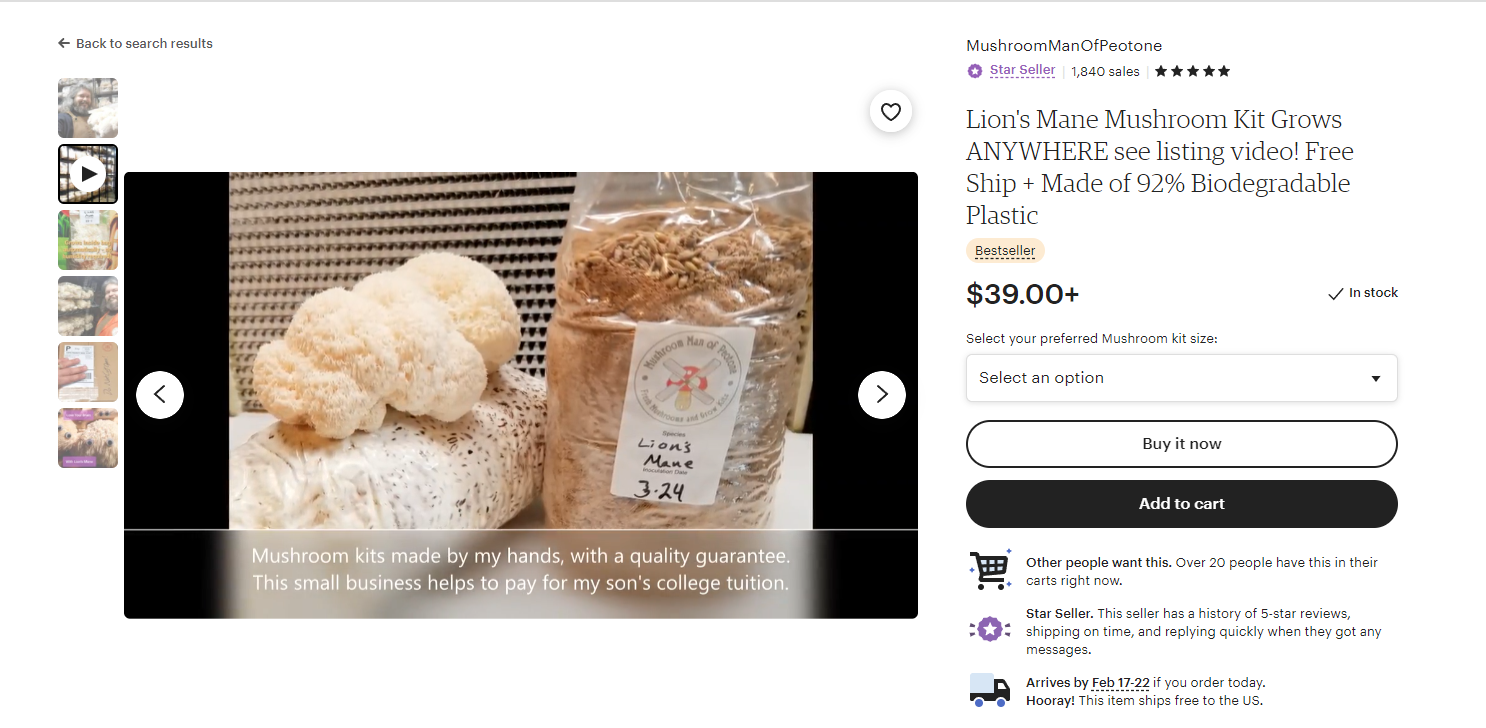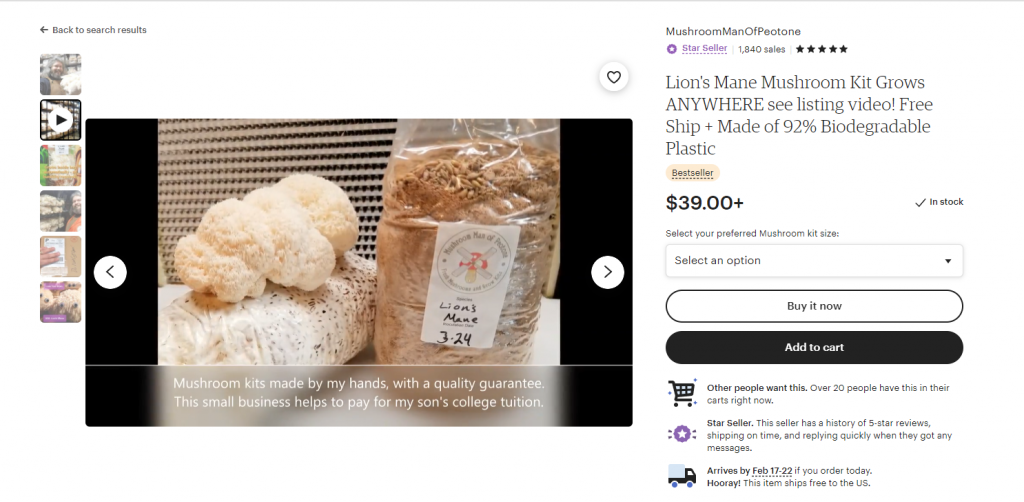 If you try uploading a large video file and Etsy doesn't seem to let you, then you may have a video sizing problem.
Etsy has a maximum video file size of 100 MB. Truthfully, this is not a lot and it is often difficult to work around because most videos are rather large, even short ones.
Luckily, there are plenty of free compression tools available online that won't necessarily lower the quality of your video but will make the file size smaller.
If you decide to go down that route, then know that Etsy accepts the following video formats:
One thing to keep in mind as well is that your video will have to be between 5 and 15 seconds long. Anything less than 5 seconds or longer than 15 seconds will give you an error on Etsy when you try to upload your listing video.
This may not seem like much but it's an optimal window to keep your customers interested and show off your products in a fast and efficient way.
Etsy recommends filming your videos in 1080 HD at 30 FPS which is supported by most modern smartphones.
Now let's talk about what's on everyone's mind, aspect ratio.
A great rule of thumb, something that Etsy promotes as well, is to have your listing video be the same size and ratio as your product image that way your Etsy shop looks cohesive, organized, and aesthetic.
So, both your video and product photos should have an aspect ratio of 4:3 (or 3:4). You can also choose to use a different option like a square format.
If you shoot your video with your phone you may notice that the default settings are 16:9 (or 9:16) so you may have to change that in settings or edit your video before uploading to Etsy. Luckily, you can edit your listing videos right in your Etsy shop but more on that below.
Using Your Phone to Record and Edit Videos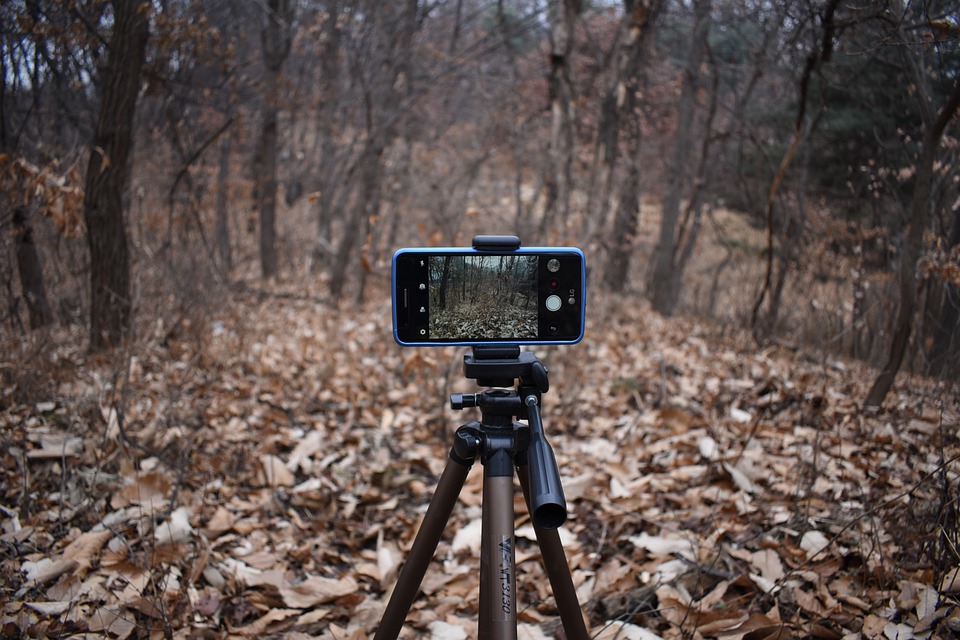 Most smartphones are perfectly equipped with the necessary tools to both shoot high-quality videos and edit them.
Having a beautiful and minimal setting, solid lighting, and a stable shot framed well is all you really need!
Here are the steps you should take when shooting videos with your phone:
Set the background: less is more sometimes, and sheets of colorful paper can do wonders.

Play around with your phone settings: some smartphones have cinematic mode or different filming styles so see what works best for your brand.

Lighting is everything: choose a location with good indirect natural light and bring in some softboxes if you have to – avoid harsh direct light in front of your product. You can also use lights to create shadows and have a better background with neon lights and LED's.

Frame your shot according to the aspect ratios above: The rule of thirds works well in general but with product videos, you sometimes want your subject in the direct center of your shot.
To edit your videos, you can do so through Etsy or with apps on your phone including, VideoLeap, iMovie, Final Cut Pro, Splice, LumaFusion, and so many more most of which are free to try!
Why Do Etsy Listings Need Videos?
Having a video on Etsy is an option but one that you should exercise seriously!
Videos are a fun way to showcase your products and build interest among potential customers. They are also a great tool to boost traffic and ultimately increase your conversion rate (boosting your Etsy SEO).
Here are 3 reasons to have videos on your Etsy listings:
Show Details: showing product details is a sure way to make sure you don't get any negative reviews after people receive their products because you are showing every aspect of your product and not leaving much to the imagination.

Suggested Use: sharing utility ideas tells your customers' various ways to use the product which provides further interest – if you are a painter showing your work in different settings creates a great mood and emotional appeal.

Tell a Story: telling the story behind why your product exists is one of the best marketing tools out there! You can get people much more interested in what you are selling when there is a story behind the product.
There you have it! Uploading videos on Etsy to spice up your listing is not only easy but very effective. If you are looking to really take your Etsy shop to the next level and exponentially grow your business, then get in touch with us today.