Selling digital downloads successfully is a soft science. Whether you are selling digital coloring books or 1950's inspired sewing patterns, there are certain things you can do to entice potential buyers.
Here are the 5 tips for selling successful digital downloads on Etsy:
Have good product photos
Prioritize and Optimize SEO
Brand Wisely and Strategically
Set Appropriate Prices
Market to the Right People
If you want to increase your digital download sales, or just raise your conversion rate, this article is for you. Here, we'll talk about everything from the listing process to the marketing to make your digital listings sparkle. Let's dive in!
Tip #1: Have Good Product Photos
Just because you are selling a digital download doesn't mean you can't have good pictures of it. I know what you're thinking- how can you have good photos of a digital sticker, or a business card template?
The answer is; mockups!
Mockups are images that can showcase your design on a variety of objects and models. For example, that business card template you want to sell can be placed on a mockup image featuring a business card and some cute props like glasses and a laptop.
You find mockups on sites like RedBubble and Placeit, Unblast, and Mockup World. They will showcase your digital design in the best possible light, and the best part is, some of these are free to use.
Let's say you have a crochet or sewing pattern you want to sell- the best way to display something that can be made is to make it and photograph it so that people can see what they are going to make themselves.
Whatever it is you are making, it is always important to showcase it to the fullest and to have high-quality images of it.
Tip #2: Prioritize and Optimize SEO
SEO is a very popular term that any person selling anything online uses quite liberally. And for good reason. SEO determines the success and reach of whatever it is you are trying to sell- in this case, your Etsy listings.
When you are making your digital downloads listing, there are several crucial spots that you need to pay special attention to in order to optimize your SEO. These include:
Title
Description
Attributes
Category
Tags
Etsy SEO: Ultimate Guide To Helping Customers Find Your Shop
These each play a rather important role in determining your rankings both on Etsy and Google. When you create your listing, you have to think like a consumer that might be shopping for your product- what search terms and filters would they use on Etsy to find your item?
Let's study one example… Say you are selling a children's coloring book with an African Safari theme- giraffes, elephants, lions, and the like. What would you title it? How would you describe it? What are the tags you would use?
You would want to include a clear title that has the most important keywords listed first, and less prioritized ones last. For example, "Children's African Safari Coloring Book" could be replaced with "Coloring Book African Safari for Children".
The description should also have your strongest keywords in the first couple of sentences to really hone in what the product is about. Include things like "zebra, elephant, and lion illustrations" and "stress-relieving, educational material for elementary schoolers". Get your point across organically while strategically placing your descriptive nouns and adjectives.
The attributes and categories are pretty similar to one another. You choose the category first and based on what you have chosen, certain attribute options will appear. You will want to make it as specific and as accurate as possible so that Etsy can display your listing to people who actually are seeking it.
Do yourself a favor and use all 13 tags. They are there for a reason. Try to use words that haven't already been used in your attributes, since those count in Etsy's SEO already. For your coloring book listing, you can tag anything from "lion coloring illustration" to "family friendly safari coloring page". The options are nearly limitless.
Tip #3: Brand Wisely and Strategically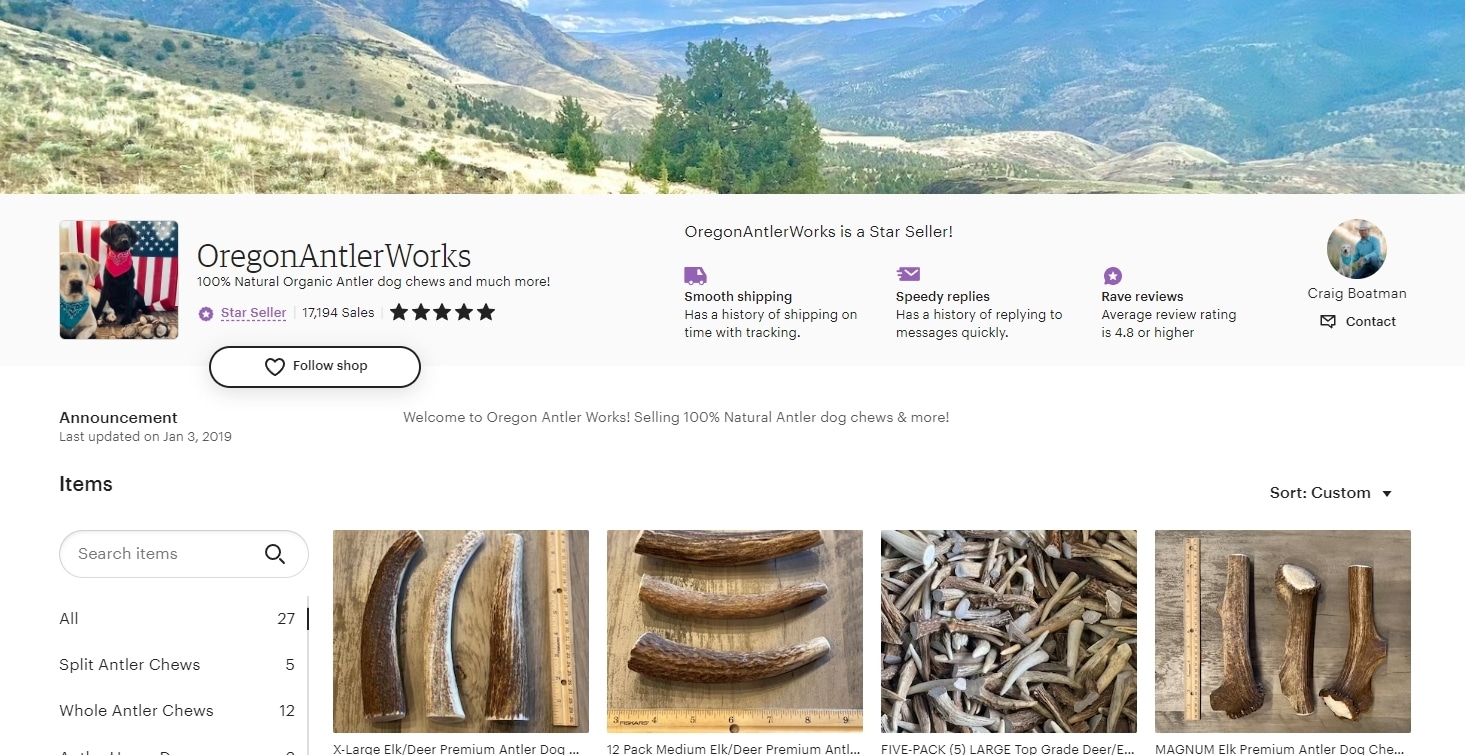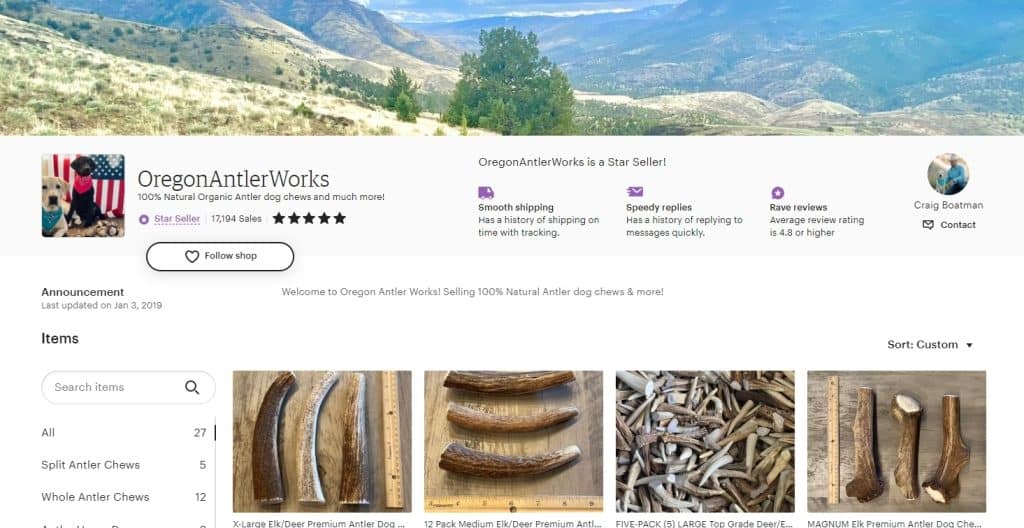 Brand your shop from the get-go. This means having a catchy logo and shop banner, clear shop policies, a common, cohesive theme to your shop, and a filled-in About page.
When you make your digital downloads listings, make sure they all have a running theme, which includes your photos, descriptions, and categories. You want people to see your shop as a professional, full-fledged business, and as such, you need to put in the work to make it appear that way.
Make sure to include an About page where you go in-depth into how exactly you produce and design your digital downloads- what software or application do you use? What is your inspiration and motivation? What does your workspace look like? Do you have business partners or a friendly feline who sits on your keyboard when you are trying to work?
The more people know about your shop, the better. Be transparent and descriptive in everything you put into your shop. This not only helps make a strong brand but inspires confidence in your shoppers to buy from you.
Tip #4: Set Appropriate Prices
Having the perfect price for your listing can be paramount in making that sale. A high price will scare away potential buyers, but too low of a price might do the same, making shoppers think that your product lacks quality.
Of course, it's important to include overhead and labor costs when calculating the price of your digital download, but it is almost equally as important to strategize as much as possible to find that perfect number.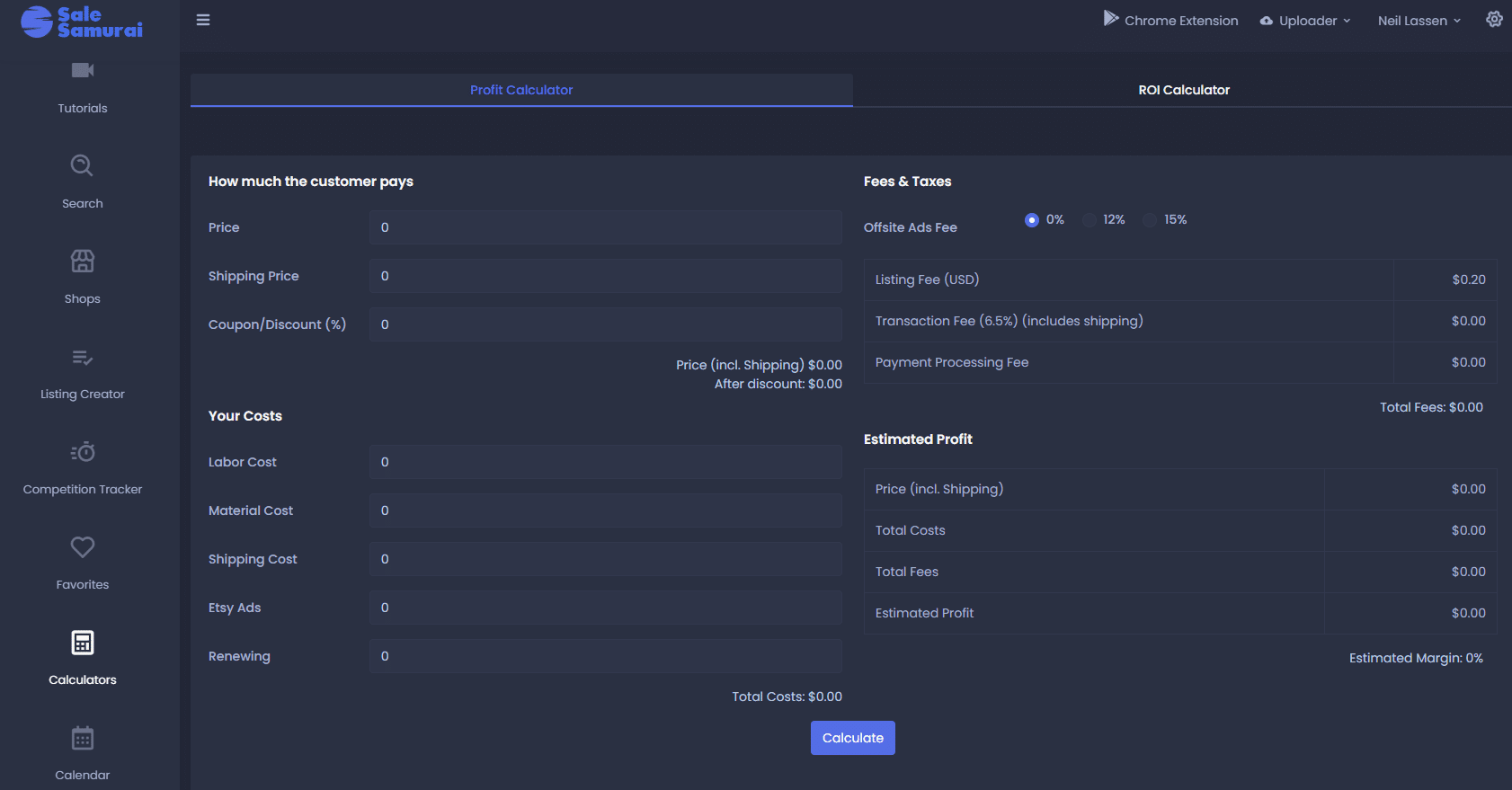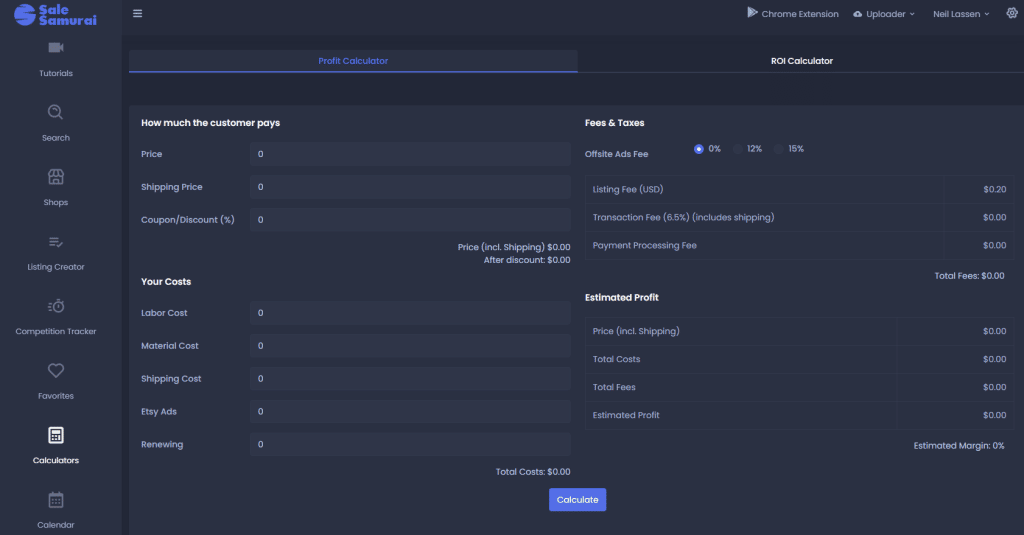 This means looking at your conversion rate, your clickthrough rate, and your AOV (Average Order Value) to determine what people think about your current prices. You can always experiment on a single listing by changing the pricing on it or offering a coupon to test how it does at different price points.
Tip #5: Market to the Right People
You want to know your market well before you start marketing outside Etsy's platform. Selling traditional Aran sweater knitting patterns will have a drastically different audience than selling digital stickers in the "wanderlust" theme.
If you are selling digital items to a younger audience, platforms like Instagram and TikTok are the way to go. On the other hand, if you are selling to a considerably older audience, platforms like Facebook are your go-to.
Additionally, if you are selling wedding-related goods like digital invitation cards, your social media posts should have the language, color scheme, and vibe that reflects that industry. If you are selling hippie-inspired peace and love t-shirt designs, you will want to choose the appropriate tone and look of your posts for that, too.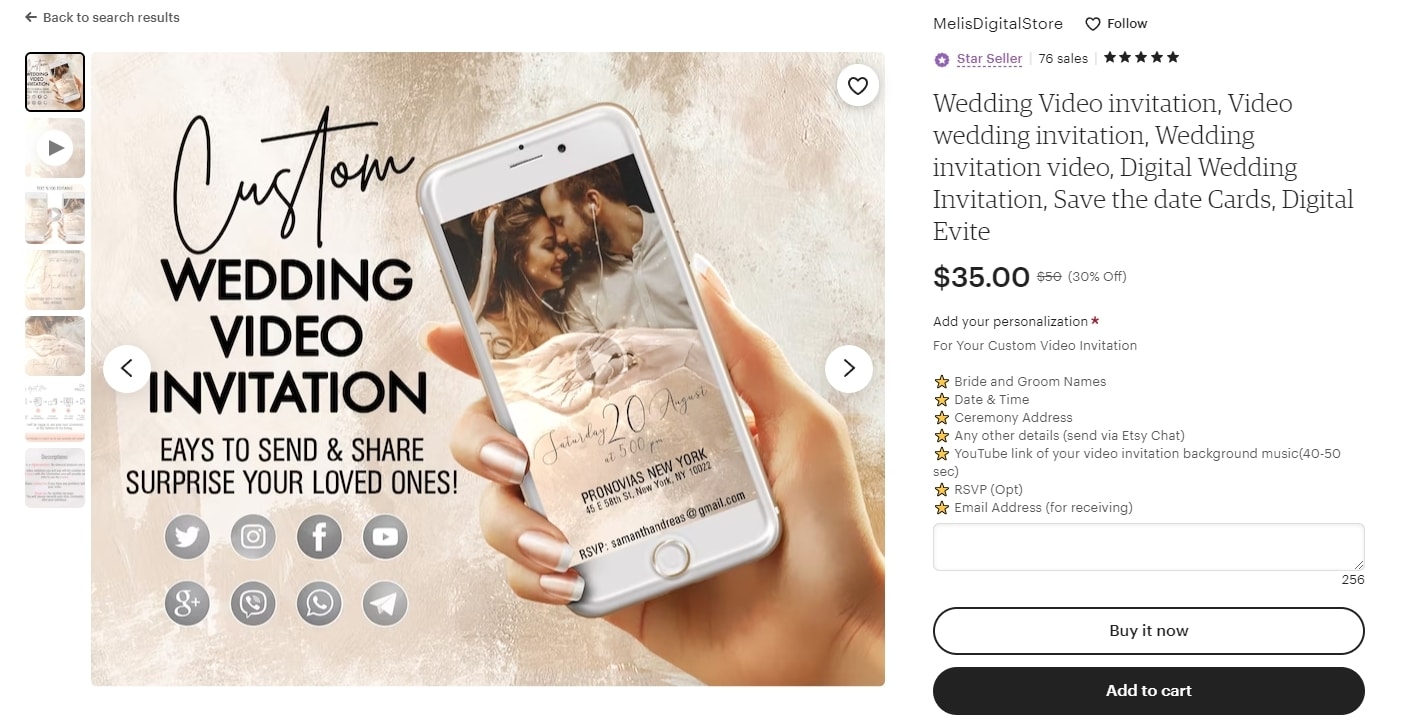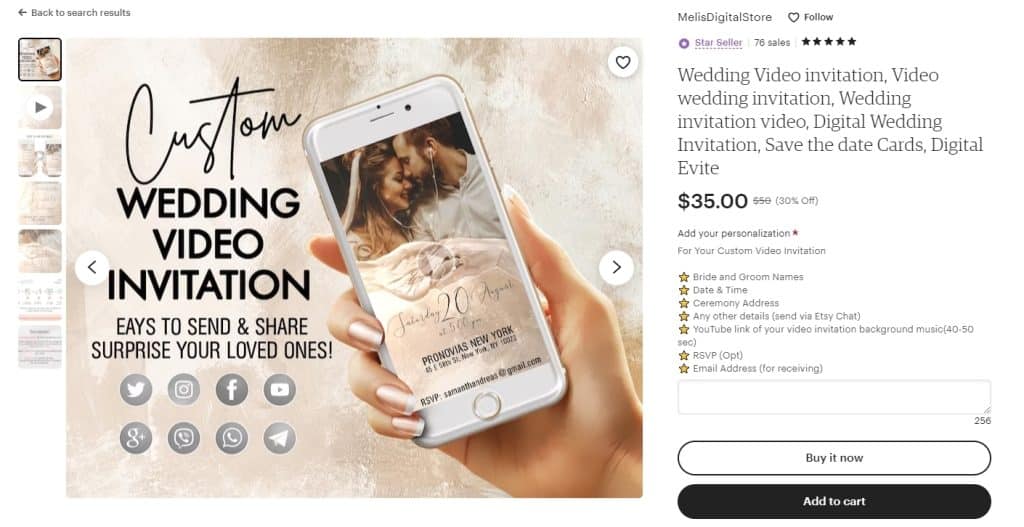 Whether you are a newbie Etsy shop owner or a listing-slinging pro, it's always a good idea to follow these tips to make the most out of your Etsy seller experience.