If this isn't the easiest most hassle-free way to make passive income on Etsy I don't know what is! The digital downloads revolution has quickly grown into a huge niche on Etsy with entrepreneurs and creatives alike making hundreds if not thousands of dollars every single day. We want to help you understand what digital downloads are, how to create them, and how to scale this opportunity so here's:
Creating and Selling Customizable Digital Downloads on Etsy.
While knowing Photoshop and Illustrator can help, creating and selling customizable digital downloads on Etsy is easy and inexpensive with tools like Canva and with some listing optimization, you can start selling on Etsy in no time!
Let's go over exactly what digital downloads are and how you can start selling them on Etsy. We are also going to cover why customizing your product listings is the right move.
What Are Customizable Digital Downloads?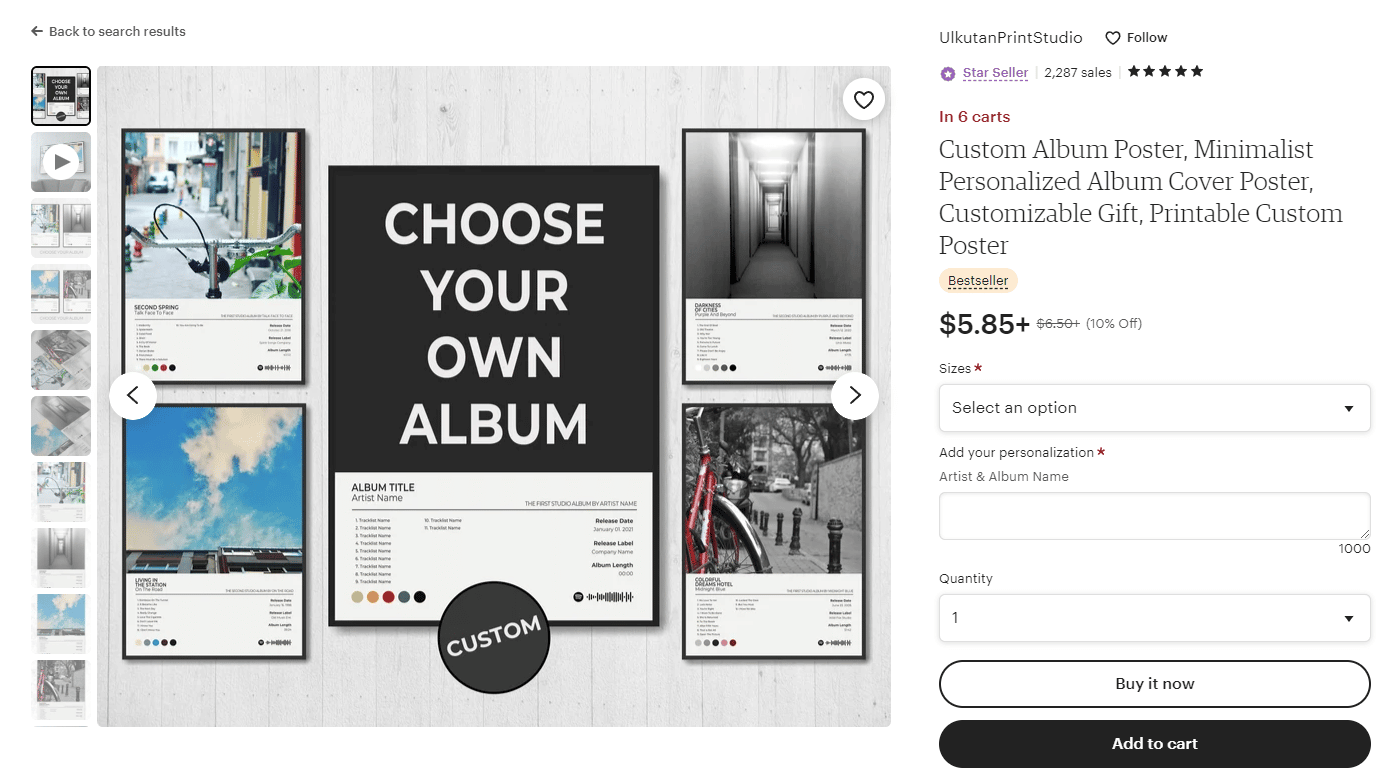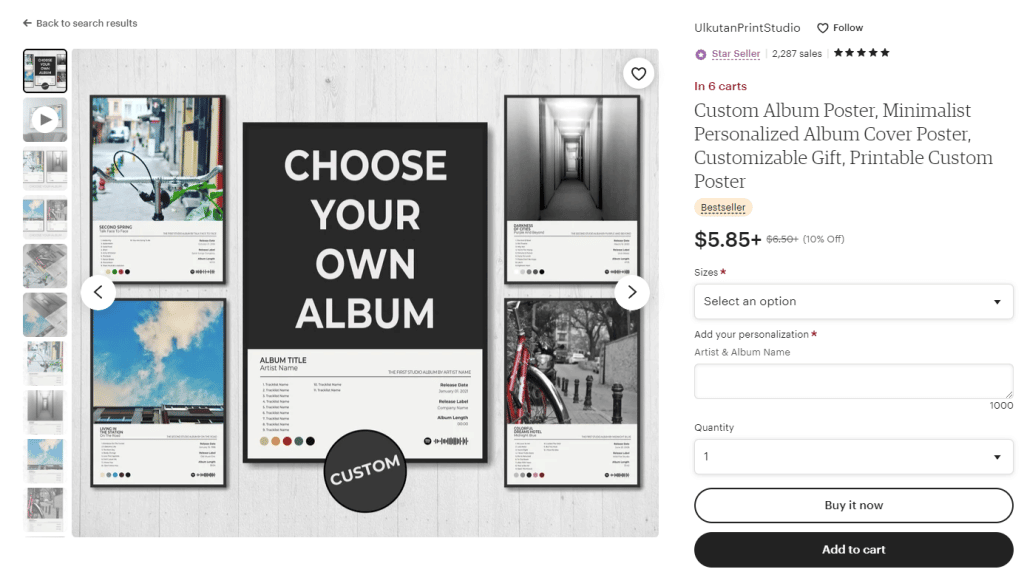 Digital Downloads are essentially virtual products that you can by and sell online.
Essentially these are digital files of designs that people want to either display or use for various purposes including things like email templates, party printables, or wall art.
These files are delivered to customers in a matter of seconds allowing you to sell the same product infinitely! Now that's passive income.
Customizable digital downloads take the industry a step further.
Instead of selling Valentine's day cards with hearts and flowers, you can now offer customers the ability to write their names in the hearts and choose the type of flowers they want on their digital download.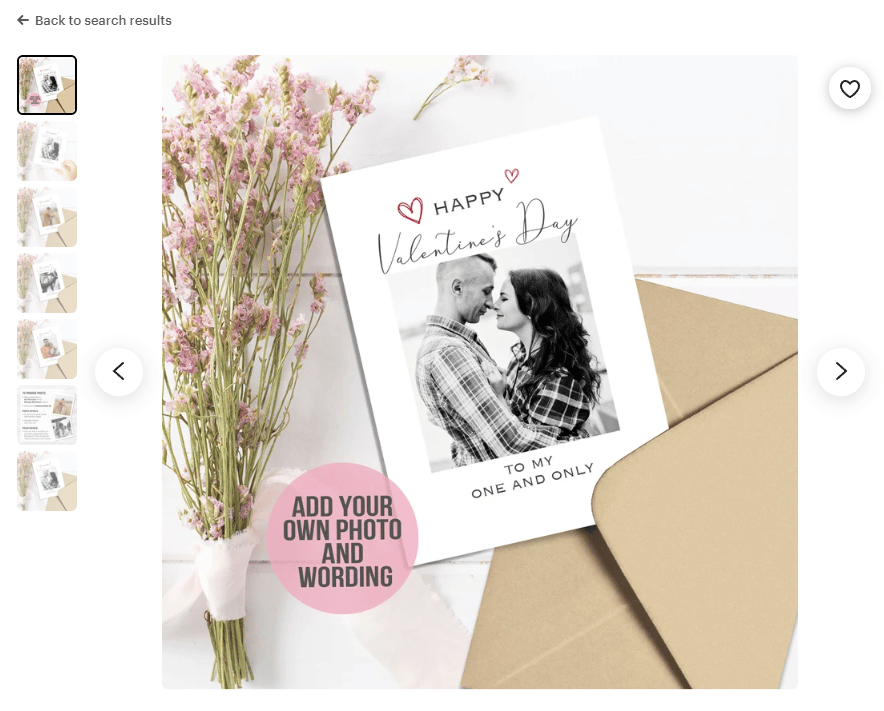 And it's not just cards that people can customize. Customizable files can be resumes that allow people to input their own information or custom WordPress themes that allow buyers to input their own unique brand identity, colors, and fonts.
How Much Money Can You Make Selling Customizable Digital Downloads?
Before we get into the more technical stuff you should know that there is a lot of money to be made with digital downloads and it is a growing industry. Of course, that does mean growing competition but that's why we are here; to help you stay one step ahead!
There is no set-in-stone number when it comes to what you can expect revenue wise but the truth is the sky is the limit.
Digital downloads are selling on average for $10 to $25 and hundreds of Etsy shops are selling dozens of these products every day. Many optimized listings are bringing in tens of thousands of dollars every month.
At Sale Samurai we help you stay ahead of the competition with keyword research and unique insights into your desired niche. Get in touch with us today to get started on your Etsy digital downloads journey.
How To Start Selling Customizable Digital Downloads on Etsy
The enthusiasm is truly infectious and lucky for you getting started with customizable digital downloads is super easy! Let's go over both how you create digital downloads and then what you need to do to ensure your Etsy listings are successful.
Creating Digital Downloads
If you're reading this and already have some basic knowledge of graphic design then most of this stuff will be fairly mundane. If; however, you are new to this design industry but have an inkling of art or are an entrepreneur taking advantage of a great opportunity then don't get overwhelmed with things like Photoshop, Illustrator, and InDesign.
Instead, what we recommend doing is using easy-to-use and cheap, sometimes even free, software to create and sell digital products. Your best bet? Canva.com
Canva is a fantastic online tool that anyone can use and master with ease! Just check out a few tutorials online and you're golden.
You can create anything on Canva from logos to wedding invitations, planners, and business cards.
We recommend saving and downloading your files in both PDF and jpeg format and offering both to customers.
Now when it comes to actually creating customizable digital downloads, the keyword being customizable, it does get a little more technical. Things like Adobe Reader are great and you can also check out Corjl but truly there are a ton of easy-to-use and often inexpensive software options out there.
Corjl is particularly great because it integrates with Etsy allowing you to offer customizable digital downloads to your customers.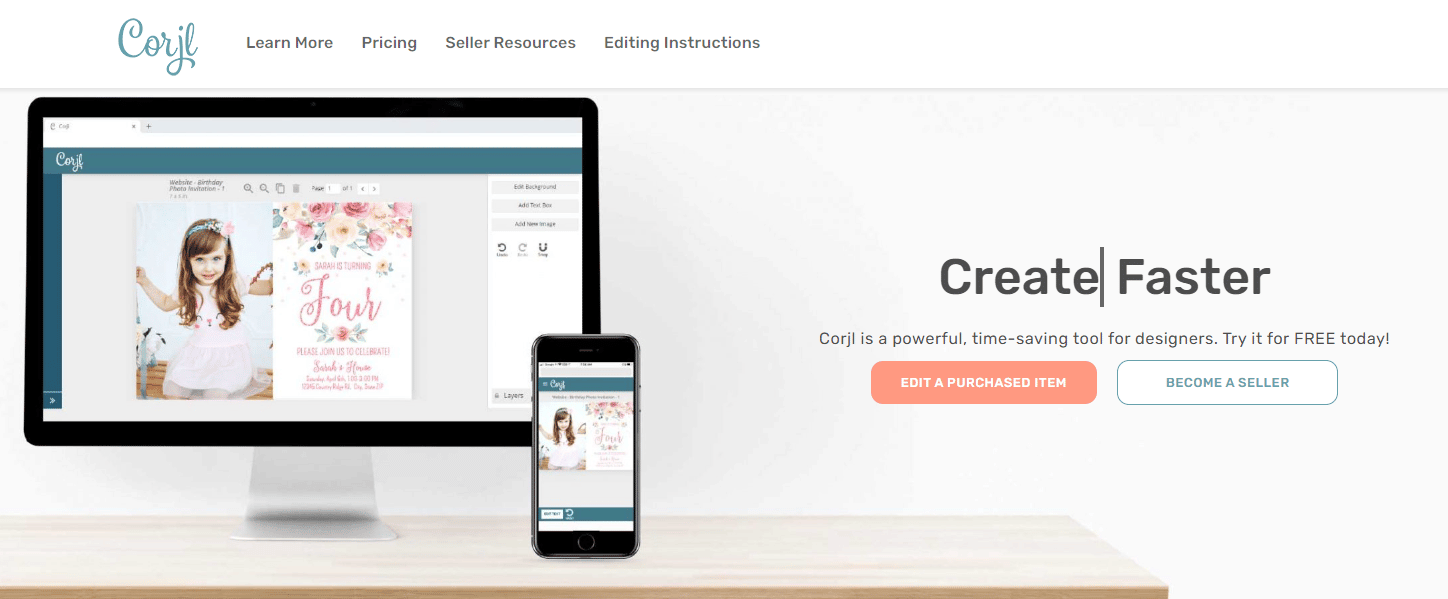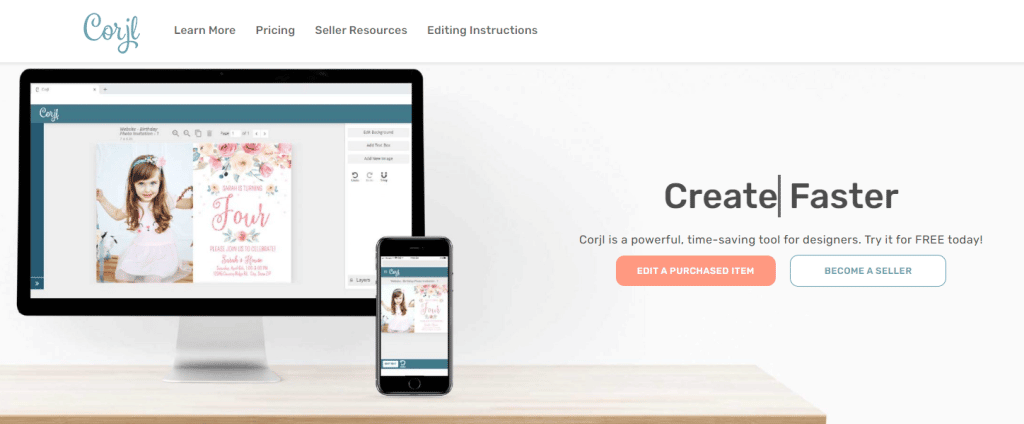 If you don't want to take care of the technical stuff you can also hire talented designers on Upwork, Fiverr, or another freelancer website to help you with the entire design or just the customizable part.
Selling Customizable Digital Downloads on Etsy
Here's what you should know before you get started.
1. Pick a Niche
The absolute best thing you can do to ensure the success of your digital downloads on Etsy is to pick a niche. A niche can be anything from birthdays to fitness, planners, and motivational posters.
2. List on Etsy
You want to make sure that your listings are clean, concise, and well-optimized which brings us to point three:
3. Keyword Research and Listing Optimization
You want to ensure that your Etsy listings actually show up in front of customers and to do that you want to make sure everything is posted properly.
Get in touch with us today to learn more about keyword research and optimization.
4. Marketing
Start posting to social media, run some Etsy adds, and get the word out!
5. Rinse and Repeat
Once you have found a successful niche and the right keywords with low competition and high search volumes start creating your products and branch off your digital downloads based on which items do the best!
Some Ideas To Help You Get Started
Here is a list of some customizable digital download ideas to help you get started.
Planners
Calendars
Art
Desk Art
Checklists
To-Do's
Business Cards
Party Invitations
Resume and CV Templates
Email Templates
Wedding Invitations
Sewing Patterns
Journals
eBooks
Custom Website Themes
Lightroom Presets (huge with the photography niche)
The possibilities are endless! Just remember to pick a niche, do the research, optimize, and start selling!
Get in touch with us today to exponentially grow your Etsy customizable digital downloads business.