Etsy is the world's leading marketplaces for crafty, handmade items. The platform welcomes buyers from different countries, ages, genders, and hobbies to enjoy the numerous works of art offered by Sellers.
However, the common assumption is that Etsy is visited predominantly by female shoppers. Although this may not be far from the truth, male-oriented products represent a clear opportunity for Sellers for that very same reason.
We decided to put this theory to the test and explore the profitability of 'men-only' items on Etsy.
Here's what we found.
Is Etsy A Popular Platform For Men?
It won't come as a surprise that there are significantly more women on Etsy than men. To be exact, more than 83% of Etsy shoppers are women, which leaves only 17% of the marketplace to men. However, this is something that Etsy has addressed as a missed opportunity and is attempting to overcome, especially following the shifts in ecommerce as a result of the pandemic.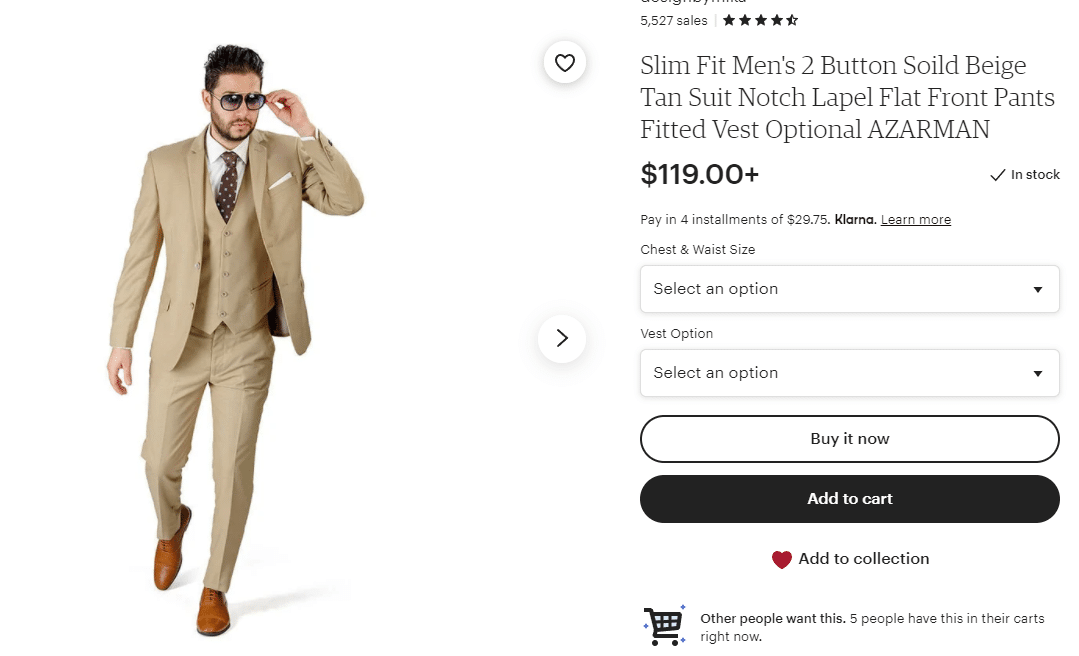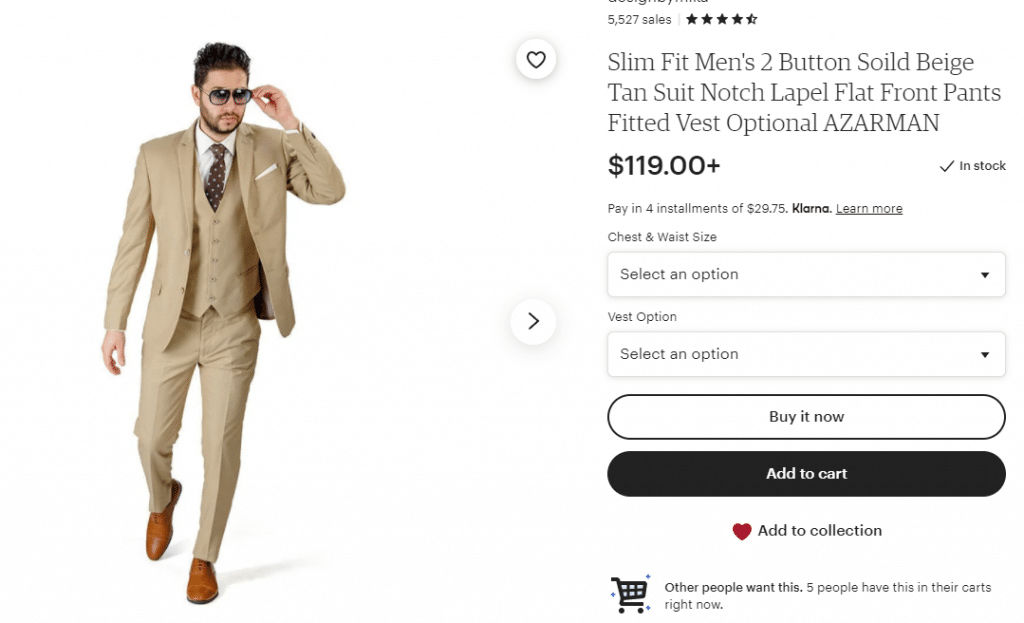 The platform is now trying to attract more men and promote products catered specifically to the male audience. As a result, we can expect changes to the Etsy demographics as early as this year. What does this mean for you as a Seller? That it may be time to consider male-only products on your Etsy stores.
Should Sellers Focus On Men-Only Handmade Products?
If you were to ask us if your Seller strategy on Etsy should solely be focused on men-only products, our answer would be a definite no. And there's a reasonable explanation that stems back to diversity. Although we highly support niching down and marketing your products to specific audiences to stay competitive, we don't believe that putting your eggs in one basket is a reliable long-term strategy.
Men's buyer behavior differs widely from that of women. Research suggests that women are more frequently triggered to make emotional purchases, while men prefer to spend more time researching and preparing before deciding to buy a product. This is one of the reasons why Etsy is so popular among women – it offers handmade, creative, and crafty goods that trigger emotional appeal. Considering this, it's likely that females will make purchases more often than men.
What does this mean for your Etsy shop? That perhaps relying on men only could jeopardize the high sales volumes that you are hoping for. At the same time, products designed only for men are part of a growing niche that you shouldn't exclude completely. In other words, we would suggest that while it's a good idea to sell men-only products on Etsy, it's best to combine them into a complete strategy including women-only products too.
The Most Successful Men-Only Items On Etsy
If you've decided to explore the opportunity of men-only items on Etsy further, perhaps you should start by looking at the best performing products on the platform. This will give you an idea of some of the niches you can focus on to generate interest and potentially sell more. We did our research both on Etsy and on Sale Samurai to see how certain products performed and how much search related keywords received. We uncovered the following men-only categories that stood out:
Accessories
Men's accessories are a popular category on Etsy and can include anything from wearable accessories to shaving accessories. Among the most successful items on the platform are men's anklets. We went into Sale Samurai to see how related keywords performed to discover that 'anklets for men' has a search volume of 1,097, which is not bad at all.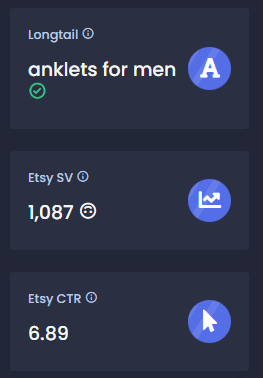 Some anklet listings targeted specifically at men have generated more than 76,000 sales – a number that's hard to neglect as a Seller. For example, let's look at one specific listing – the 'Anklet for men, men's anklet, bronze tube bead, black cord, anklet for men, gift for him, men's ankle bracelet, ankle bracelet, minimalist'. The product sells for $14.40 and has generated 49,040 sales. This is certainly an opportunity that's worth grabbing.
Other popular items from this category include men's rings, necklaces, and watches. Moving on to the different kinds of accessories, products like shaving sets, men's soaps, and beard care sets are also successfully sold.
Clothing
Next up, men on Etsy are fond of the clothing category. Men's hoodies attract a lot of interest, with a search volume of 1,011 according to Sale Samurai. When it comes to hoodies, it's important to note that although they may be promoted as men-only, they're often bought by females too. Why? Because they're considered a unisex product that both genders can enjoy equally.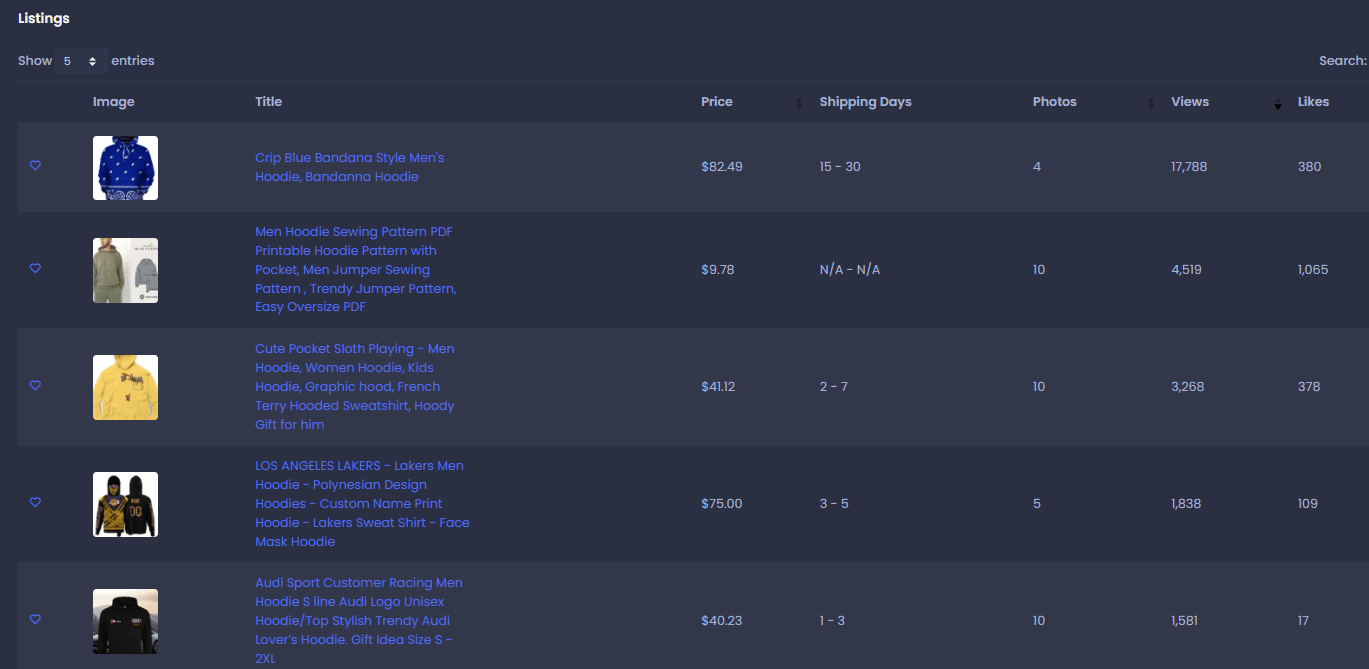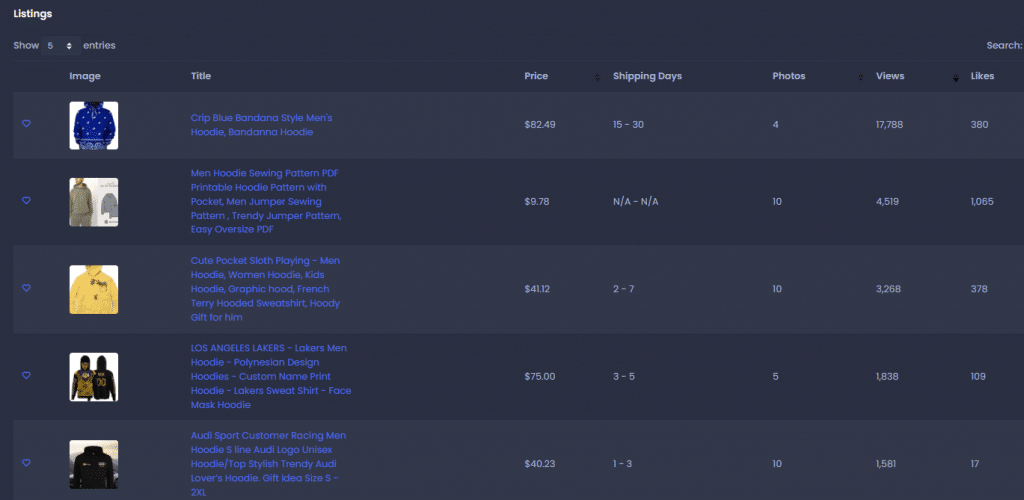 Other types of men's clothing that sell like hotcakes on Etsy include linen shirts. For example, the 'Linen shirt for men NEVADA. Long sleeve, classic linen shirt with buttons. Summer shirt. Linen clothing for men' sells for $89.00 and has generated 112,544 sales since it was listed on the platform. Considering the high price, this is an exceptionally well performing item. Examples like this only prove the purchasing power of men on Etsy and the fact that it's unreasonable to scratch them off your list as a target group.
Shoes
Although Etsy may not be the first place that you think of when it comes to shopping for shoes, a lot of men find their way to the platform for unique and crafty shoe products. For instance, huaraches generate a monthly search volume of 775 on Etsy and there are a number of listings that stand out with exceptional performance.

For instance, the 'Mens Huarache Sandal ~ All Sizes Boho- Hippie Vintage ~ Mexican Style ~ Colorful Leather ~ Mexican Huaraches ~ Shoes ~ Shoes Leather' is a listing that has generated nearly 87,000 sales. The product costs $59.99 and is often put on sale to generate even more interest. What makes this listing so attractive? Perhaps the fact that these shoes are 100% natural, handmade and truly unique.
Gadgets
If we look at men's purchasing patterns and preferences, we'll surely notice one thing – a clear love for gadgets. If you're considering selling male-only products on Etsy, gadgets is definitely a niche worth tapping into. Things like whiskey sets, leather wallets, and grilling tools are some examples of best Sellers. When talking about gadgets, it's worth considering the fact that on a lot of occasions, men's gadgets will be bought for a gift. This could be a gift from a man to a man, but it could also be a gift from a woman to a man. Although the product may be promoted as men-only, there are chances that the actual purchase will be made by a female.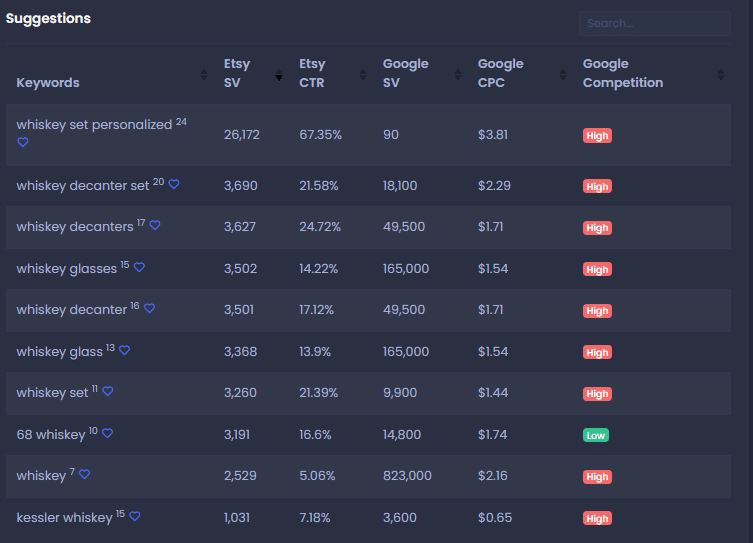 Why is this important?
Because if you're selling such products, you'll need to optimize your listing to attract interest from both genders.
Adapting Your Strategy To Target Men On Etsy
If you're already selling products on Etsy, and you're mainly targeting women, selling to men will require slight adaptations and changes.
Here are some tips.
Use men-centric tags
Once you've decided what type of men-targeted products you'll be selling on Etsy, the first thing you need to do is create your listings. Make sure to use men-centric tags in the titles and descriptions in order to make your products visible in search results for men-only products. Some of the top tags to include are 'men', 'male', 'father', and 'dad'. You can get more inspiration and ideas by using Sale Samurai.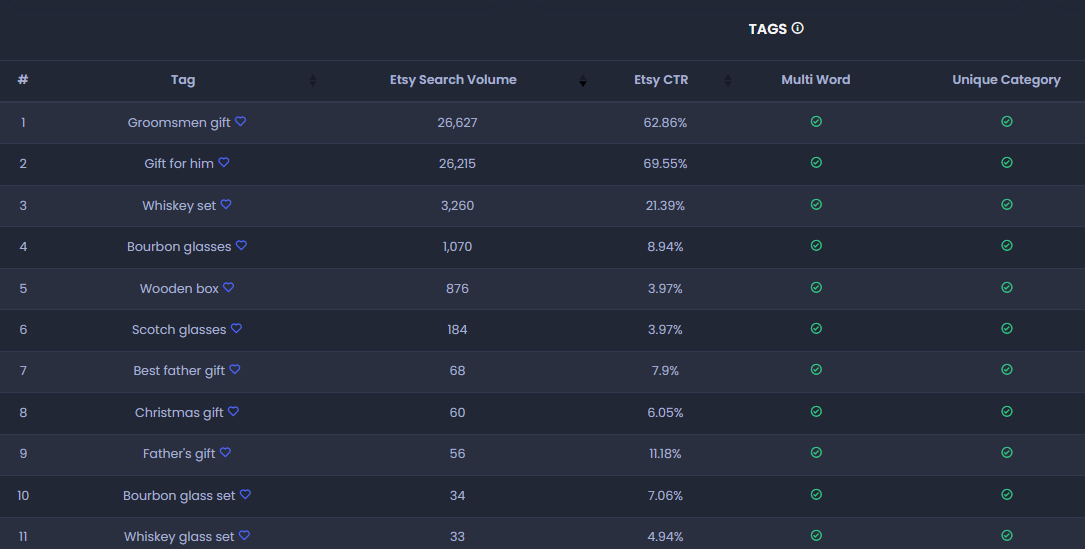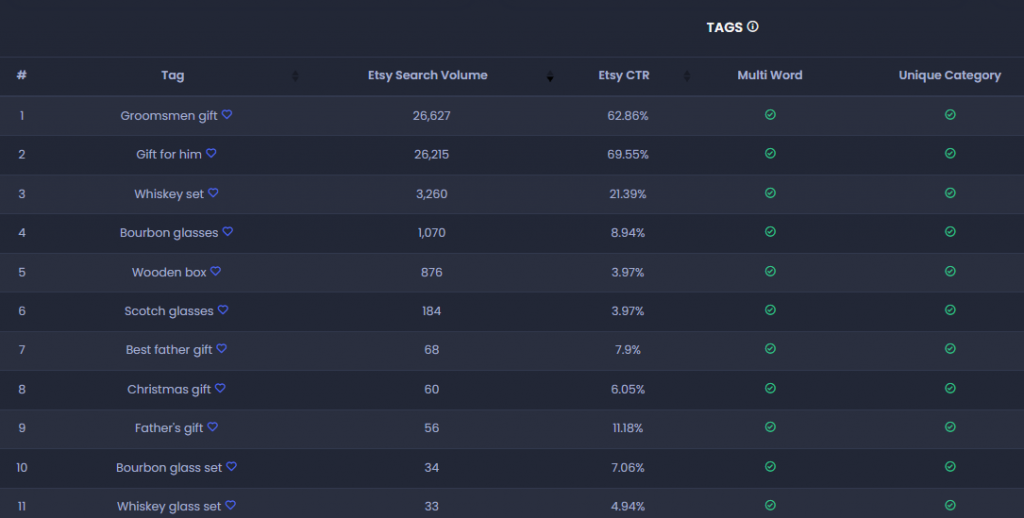 It's also useful to use style tags to describe your products where possible. For instance, include tags like 'masculine', 'rustic', 'strong', 'simple', 'natural', and 'rugged'.
Take advantage of the holidays
Holidays are a huge selling opportunity for Etsy Sellers to generate more sales and satisfy rising demand. Stay up to date with men-related holidays like Father's Day, International Men's Day and others. This could be a great opportunity to get your products noticed, especially if you optimize your listings to include relevant tags like "Father's Day gift", for instance.
Adapt your images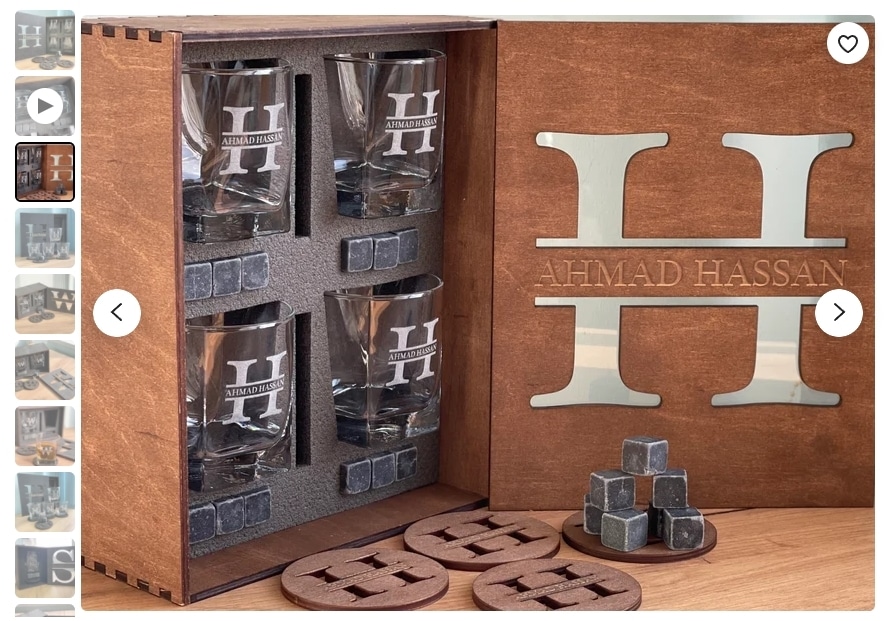 Your listing photos will be the first thing that buyers see about your product. Remember that men and women react to different types of imagery. While women are usually more attracted to brighter and more vibrant colors, males tend to react to darker and cleaner designs and imagery. Use this to your advantage by strategically photo shooting your men-only products for Etsy.
In A Nutshell
Despite the fact that Etsy has naturally attracted mostly female shoppers over the years, the platform is now looking to attract more male buyers. For Sellers looking to diversify their offerings and find an additional money-making stream, this is a brilliant opportunity. Use Sale Samurai to your advantage and discover what men are actively looking for on the platform to help you create products that sell, and listings that attract.