Unless you've chosen to sell on Etsy as a hobby, it's highly likely that you're there to make some money. Good move. The Etsy platform is perfect for those selling handmade products, vintage items, or craft supplies and tools. But just like any business, it needs to be nurtured. Statistics and figures are one way of staying on top of your Etsy store, as these can help you make better projections and forecasts about your current sales efforts and future plans for expansion and growth. If numbers are not your thing, don't worry. We've prepared this simple Etsy metrics guide to help you navigate the different stats on the platform.
Take a look.
Shop Performance Metrics
Traffic sources
Much like foot traffic in retail or physical stores, traffic refers to the visitors that you get and where and how they found you. Most sources of traffic will be from within Etsy itself by shoppers who are searching for items. However, there are other sources of traffic that you can monitor and measure.
For example, you can look out for traffic from search engines such as Google and Yahoo! There is also traffic that you can get directly when your customers specifically enter your URL into the search engine to discover your shop, or if they click on a link to drive them to your store from an SMS or email marketing campaign. Finally, there is what is called referring traffic, which is when shoppers arrive at your shop through other channels such as social media. Measuring these sources of traffic is important, as you do not want to rely too heavily on traffic that's within Etsy alone. This tends to prove a bit risky. You want to be discoverable through as many channels as possible.
Duration of sessions
Now that you've got customers interested, it's important to see how long they browse and linger before either moving away from your shop onto something else, or before they actually place an item in their shopping baskets. Although long session durations don't necessarily mean that a sale will happen, it means that you've captured the attention of your customers effectively. They may be intrigued, curious and interested in what you're offering and that's why they're hanging around to see what else you've got on offer.
Number of visitors and page views
Up next is the actual number of visitors that view your store. This is an important metric because the higher the visitor number, the more potential there is for making a sale. The opposite is also true: no visitors means no sales. This is also directly linked to the number of page views you get. The higher the page views, the more interest you've piqued in your customers. It could mean that they like what they're seeing and are interested in viewing more from your offering. Some ways of driving more visitors to your store and getting a higher page view count is through engaging in SEO and marketing campaigns.
Conversion rates
Conversion, simply put, refers to the number of shoppers who you're able to "convert" from mere browsers to actual buyers. The basic formula is: the number of orders divided by the number of visitors. To convert and make more sales, you may have to re-evaluate some of your strategies. For example, you may wish to rethink your pricing, redo some product descriptions, or even take better photos of your products. With Etsy, as with any online marketplace, images are king because your customer has no other way of seeing or experiencing the product.
Bounce rate
This is also measured through a relatively simple formula: it's the number of visitors that leave after viewing their first page divided by the total number of visitors. It can be a bit tricky to analyze this metric, but it can certainly offer you quite a lot of information and show you where there's room for improvement. If visitors leave after viewing only one page, what does this page signal to them? Are prices too high? Your images too unclear or unattractive? Are the product descriptions not detailed enough? This should again offer some room for reflection and an opportunity to give the shop some type of makeover.
Customer Metrics
Every business owner appreciates repeat customers. They tend to show how good you are at building relationships with them as well as how well products are positioned to get them coming back again. This is known as the repeat customer metric. On the other hand, there's the customer lifetime value metric or CLV, which measures the average value of average customer numbers. The general guideline here is not to spend more time or resources on acquiring new customers than on CLV. This is one surefire way of leading your business into the ground.
Order Metrics
Another criterion you don't want to miss out on is the order metrics. Here's where we talk about the average number of products ordered per customer, the average amount spent by them on your products, as well as the average discount rate offered. While the first two metrics are quite easy to calculate and determine, the average discount rate should be something to consider quite carefully. Yes, discounts are a great way of driving traffic to a shop, but if you don't price your products effectively, the discounts offered could end up eating into the profits, thereby leaving you in a lose-lose situation. Also bear in mind that the pricing of products will show customers how much value there is behind them. The cheaper the product, the less perceived value. This is why being careful with discounts is important.
Profitability Metrics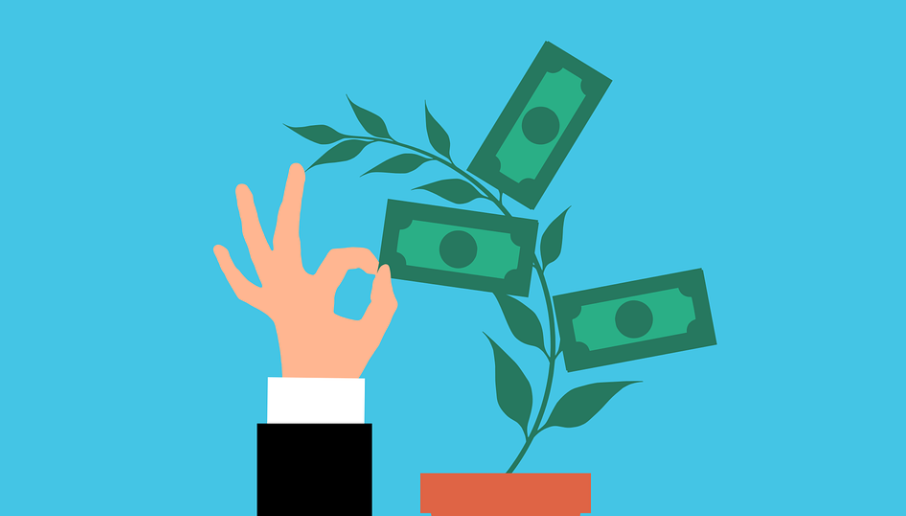 These are the metrics you're probably going to be the most interested in and we've lined up three of them for you.
First, there is the customer acquisition cost (CAC) which is measured by the amount spent on marketing divided by the number of customers your store has. The higher the number, the poorer the performance. This means you're spending a whole lot more on marketing a shop than actually getting revenue from it.
Then there's the cost of goods sold (COGS). This refers to how much it costs to actually produce the goods being sold. Think of the labor put in as well as the cost of materials, but be sure to exclude the fees that Etsy charges, as well as shipping costs. The last two are typically not factored in when working out the COGS value.
Finally, it's time to measure your gross margin. This is a simple yet powerful metric because it measures the efficiency of your shop. Broadly speaking, low gross margins mean difficulties covering expenses and the opposite is also true: with high gross margins, it means that a shop is efficient, and the sales and pricing strategy has been calculated appropriately. The quickest way to measure gross margin is by dividing COGS by revenue. This is the simplest formula out there.
Closing Remarks
As we wrap up, we hope you've gained some ideas about what metrics you need to be keeping an eye on with your Etsy shop to help ensure you stay profitable. Sure, if it's just a hobby and you're not too interested in monetizing your crafts, you don't need to think about these very much. Yet, for everyone else out there, these metrics are a determining factor for an Etsy shop's success. By monitoring and tracking them, you'll be able to improve your forecasts, pricing, description, and even the products themselves.