In the last decade, give or take a bit more, Etsy has been selling digital downloads to people across the globe. The shift from physical coloring books, sewing and crochet patterns, stickers, and prints to digital ones has entirely changed how people make purchasing decisions.
Whether you hate it or you love it, one thing is clear- more people are choosing to stay home and shop from the comfort of their pajamas than go out to shop traditionally. Today, we're going to talk about some of the ways in which digital downloads change the face of online shopping, for better or worse.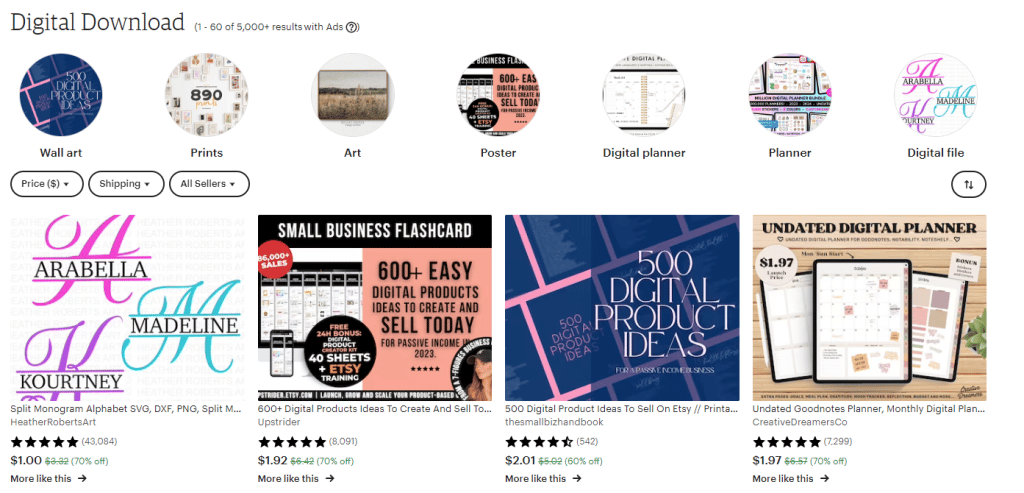 More Customization, Less Hassle
If you search for any kind of digital download, you will find a myriad of choices shown to you. It is easier than ever to zero in on what exactly you want with the help of Etsy's and Google's SEO, and there are more customizable options now than before, too.
Digital stickers, journal templates, business card designs, knitting patterns- they are all becoming more versatile and customizable, which means people generally get what they want without compromise.
This is a good thing especially for businesses because it allows them to brand themselves better and more concisely. Etsy shop owners and other business owners can now have their own shop banners, business cards, social media templates, t-shirts, and flyers that perfectly reflect their vision.
What does this mean for companies that sell digital products? It means smaller warehouses and shorter processing times.
Anyone from an Etsy shop owner to an employee of a large company can now devote more time to designing and offering a wider range of products rather than searching for the product in a warehouse and shipping it.
This is bad news for companies that sell physical goods because they are losing their appeal. They will have to find new ways to make their products enticing, or drop them altogether and switch over to the world of digital downloads.
More Instant Gratification, Less Shipping
Buying a digital download means receiving the product straight to your computer. What does that entail? Less waiting, and less shipping. For the environmentalists and busy people out there, this is a plus.
Cutting out shipping is obviously better for the environment. For one thing, bubble wrap, envelopes, and plastic parcels are no longer needed and therefore don't add on to the ever-growing waste that our world faces.
Additionally, carbon emissions are also reduced when buying digital downloads. This is obviously a good thing since they are the biggest contributor to global warming. Less shipping equals a happier, healthier earth.
Buying digital downloads also means that the customer now has what they want instantly, without waiting. This allows work to get done more efficiently and cuts out unnecessary idle time. Whether you are a business owner, a digital nomad, or a mom, this is a good thing.
More Small Businesses, Fewer Corporations
Etsy itself is a large company, but it wouldn't be anything it is without its backbone of small businesses. Because of the popularity of digital downloads, small businesses now have the upper hand over corporations because they can offer the customer personalized and hand-designed goods.
It is hard for a corporation to match what Etsy offers because every one of Etsy's shops has a designer behind it who makes quality work. Large companies can't devote the same amount of time to making their products unique and customizable. Go, small businesses!
As Etsy's digital downloads gain popularity, more and more customers will begin to drift away from large retailers and towards small businesses and startups. This means more money in the hands of artists, designers, and crafty people all around.
Corporations will likely take notice (and some already have) and jump on the opportunity to employ small businesses and entrepreneurs. This will diversify the digital download market and give more power to individuals rather than business executives and CEOs.
More Money Left Over
Digital goods are considerably less expensive than physical goods because they don't have materials costs and don't need to ship. This means that the shopper is only paying for the work the artist has put into the product.
This also means the artist doesn't have to juggle inventory and physical materials to sell things on Etsy, making their design process more streamlined and simplified. There's no longer a need for a large stock room or craft space because now, the artist's personal computer is their entire workstation.
This can allow shop owners to fulfill more orders faster and focus on designing more listings rather than fulfilling orders. Of course, more listings mean more profit for the shop owner and even more versatility for customers.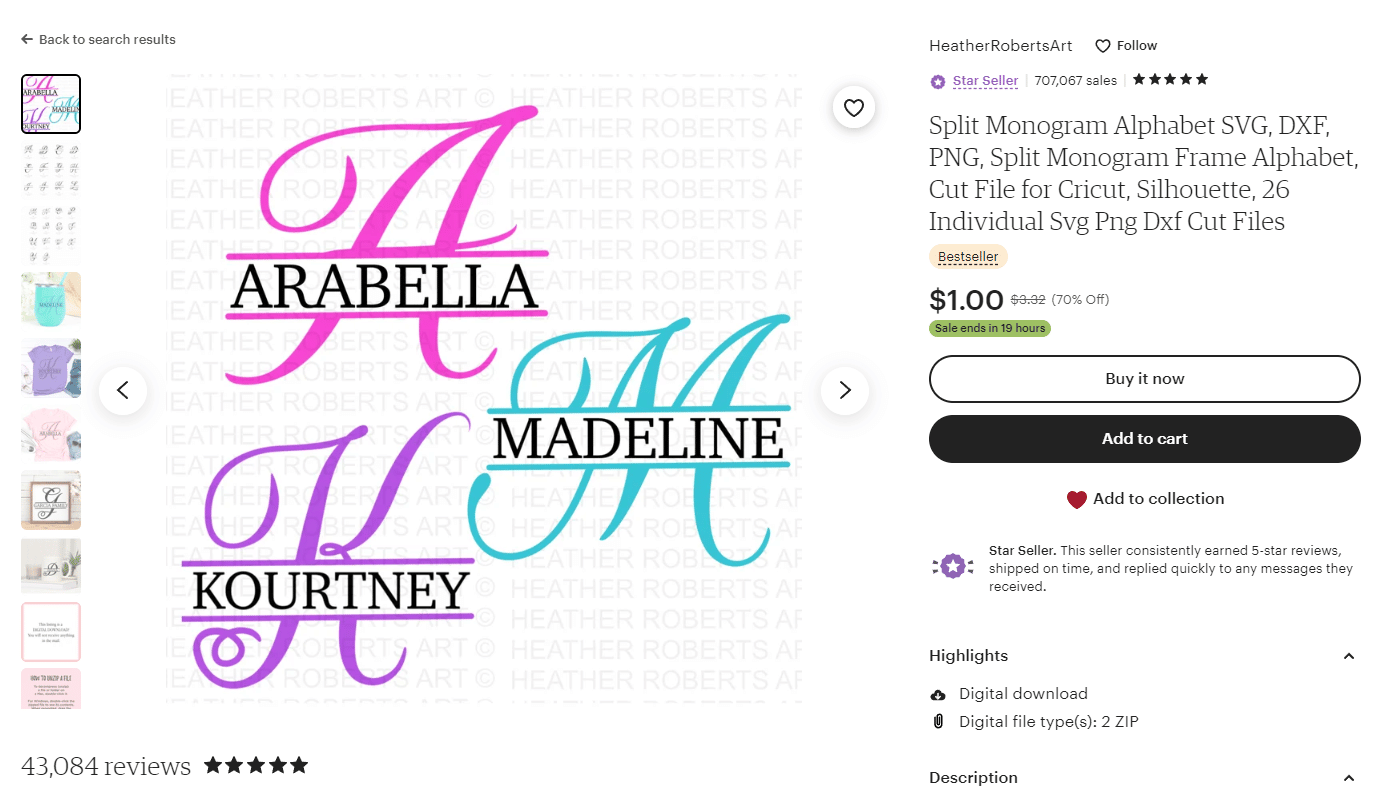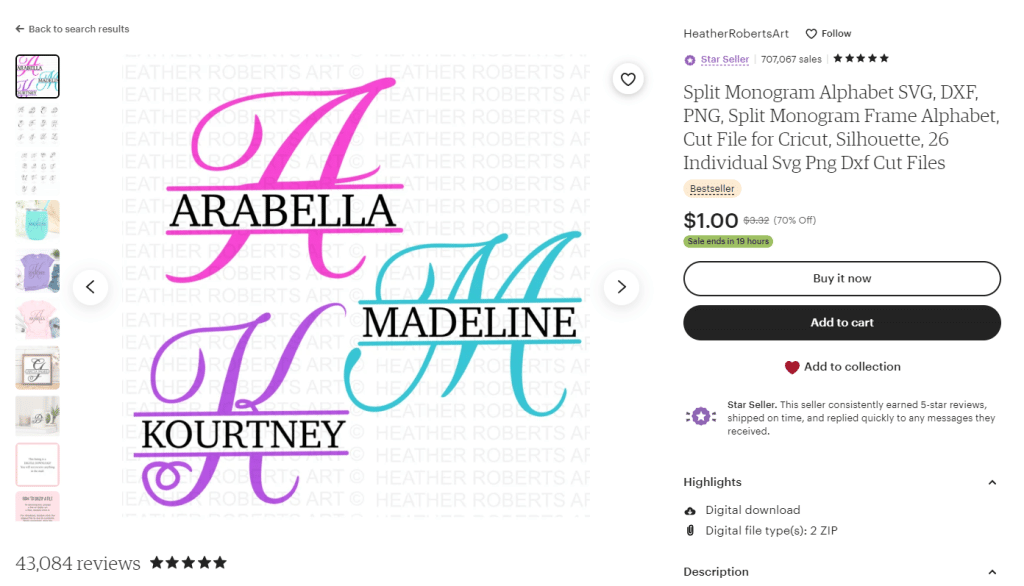 The affordability of digital downloads means that customers are more likely to buy without mulling it over, which means more profit for Etsy shops. This is a win-win situation for both parties included.
Where does this put Etsy shops that still retain traditional physical products? Unfortunately, they will see fewer and less sales as time goes by, which means some businesses may close down. Businesses that have the ability to be flexible and change their strategy will likely switch over to selling digital downloads if they are in the market for that.
Overall, Etsy's switch to digital downloads means more efficiency and creativity and less waiting, shipping, and money. While some businesses may suffer from this growing trend, others will thrive and grow. It's just the nature of things.
If you are an Etsy shop owner, you have the burgeoning opportunity to cater to a rapidly growing customer population. Now is the perfect time to transition to digital downloads and become a part of a new and proactive market that will continue to see growth for years to come.