No matter what type of business you're involved in, there's one thing that's essential for any business growth –
the ability to scale.
And what if we told you that there's a software specifically designed to help you quickly scale your Etsy business? It's called the Automatic Uploader tool and it's an exclusive offered by Sale Samurai, aimed at ambitious print-on-demand (POD) merch and apparel designers. Here's everything you need to know about it.
What Is Sale Samurai's Automatic Uploader?

Sale
Samurai offers a myriad of tools and features, but perhaps one of the most powerful and efficient pieces of software that Etsy Sellers have access to is the Automatic Uploader. This desktop software allows Sellers to automatically upload designs or artwork to several print-on-demand platforms that the tool integrates with. At the moment, you can complete a mass upload of your designs on three platforms:
In other words, the software allows you to quickly and effortlessly upload all of your
POD
designs to the platform of your choice. What you get in return are thousands of additional products to sell in an instant and access to new buyers. And that's not all.
How Bulk Uploading Can Work To Your Advantage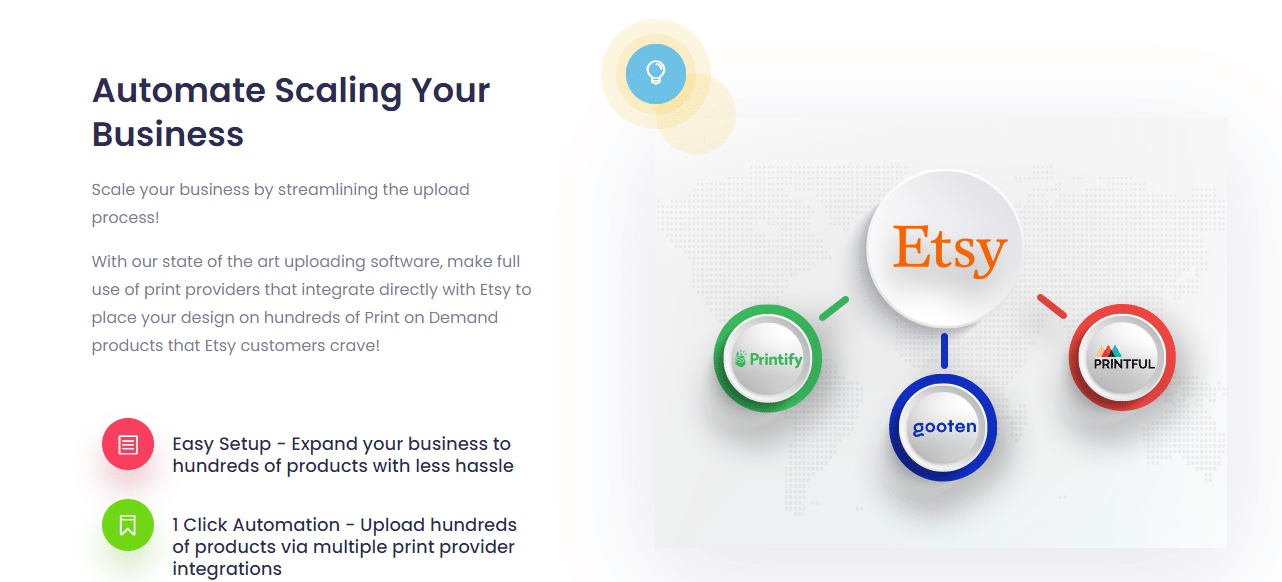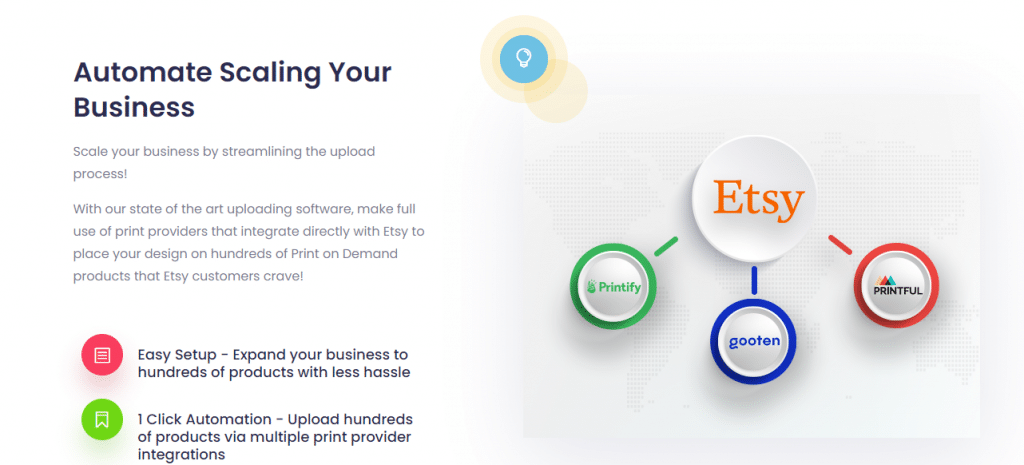 Sale Samurai's Automatic Uploader is designed to save you the most precious resource of all – time. It can also scale your business, help you reach new buyers, and make more money.
A Time Savior
Creating listings for your designs on Etsy (or any other platform for that matter) is without a doubt one of the most burdensome tasks faced by POD Sellers. It's not only ridiculously time-consuming and repetitive, but it's also a lot of manual work. Plus, the result you're getting is a
listing
upload on a single platform. With the Automatic Uploader, you can multiply the results without putting in the extra work. You only need to use one single interface to choose a few options, upload your designs, and watch them automatically appear on the platforms you've chosen. You can get your artwork across a number of POD products, make them visible to a ton of new buyers, and dramatically increase your sales. How? By taking advantage of the software's current integrations.
Access To More POD Merch And Apparel Platforms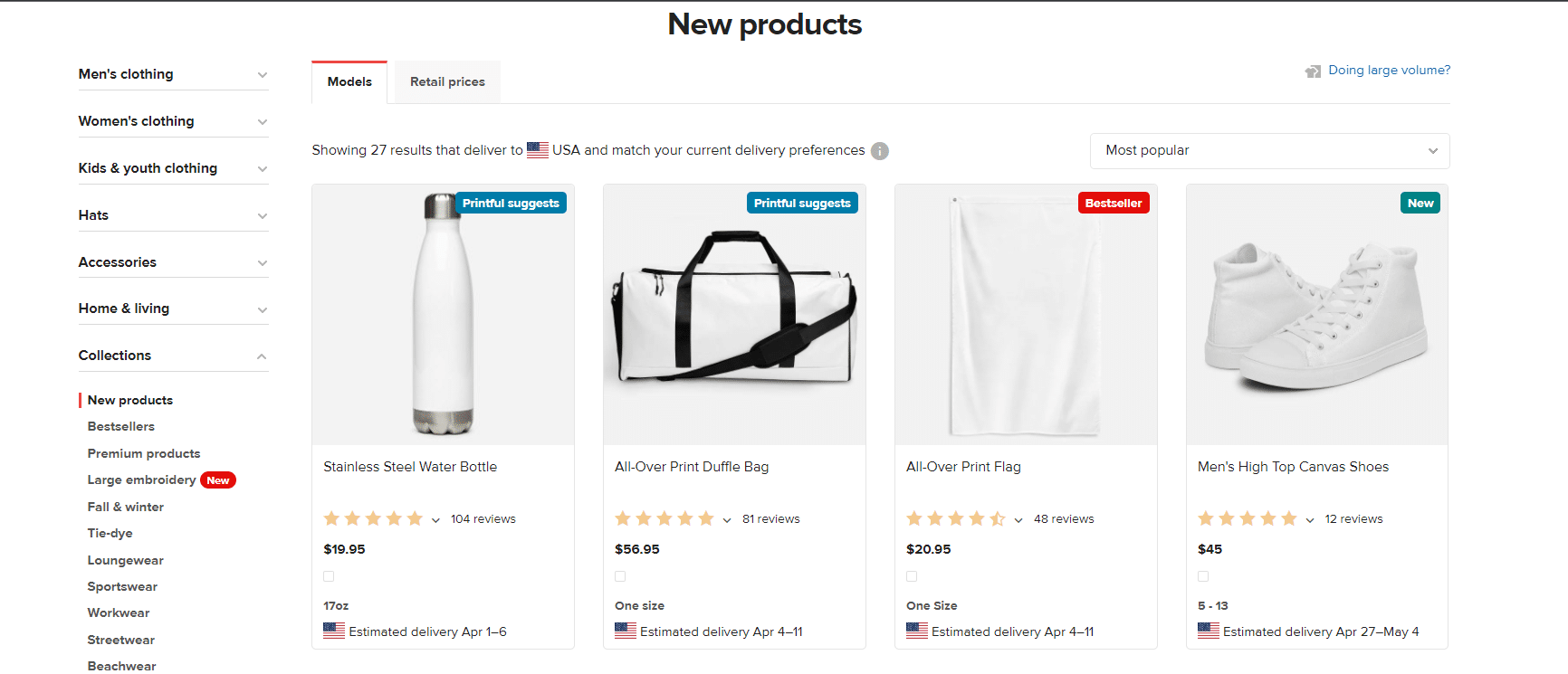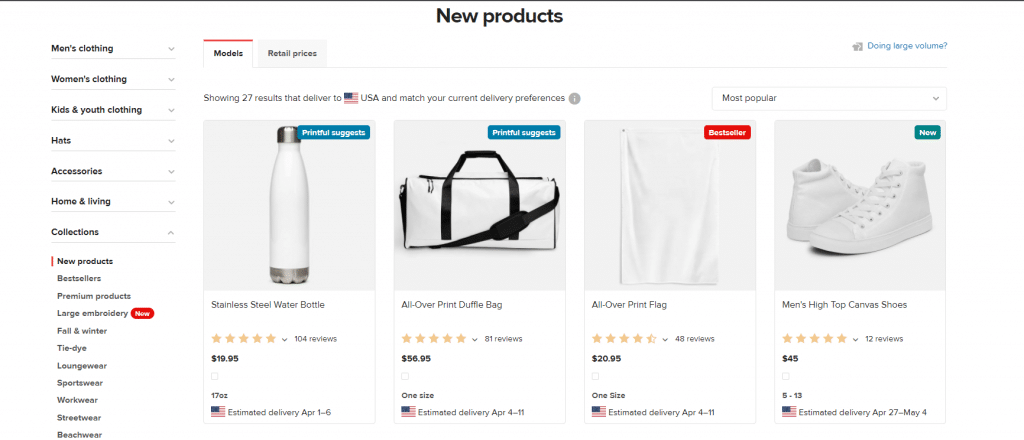 We just mentioned that Sale Samurai's Automatic Uploader currently works with three platforms. If you are not familiar with them, you'll be surprised by the opportunities they have in store for you. Let's look at the basics of each. Starting with Printful, the platform offers more than 190 products and has integrations with Etsy, eBay,
Amazon
, Shopify, and more. In 2021 the platform had nearly 400,000 active customers and this number is only growing today. On the other hand,
Printify
attracts more than 2 million merchants and also integrates with the big names and other smaller merch platforms. It generates around 10,000 products every day and is undoubtedly a place you want your artwork to be seen. Lastly, Gooten integrates with Shopify, Etsy, BigCommerce, and more. It has more than 150 product lines and is a great place for selling custom-made products. What does all of this mean for you as a POD Seller? That you can have, say 10 designs, but automatically use them across hundreds of different products, increasing your chances of making sales and scaling your business.
Competitive Advantage
The fact that you can create a mass upload of your designs across platforms also means that you'll be the first to make your listings visible to others. While your competitors are wasting time manually uploading tens or hundreds of designs on each platform, yours will be up and ready to generate sales in an instant. The cherry on top is that the software is extremely easy to use. You don't need to be a tech-savvy person or experienced with complex tools. Here's how to get started.
A Step-By-Step Guide To Mass Uploading Using The Automatic Uploader
Using Sale Samurai's Automatic Uploader is a no-brainer. It's only a matter of completing your first automatic upload to see that the process is easy and straightforward. We'll take you through every phase to help you get started.
Step 1: Download The Software

First,
you'll need to have an account with Sale Samurai
. Log in to your account and go to the very top menu, where you'll see 'Uploader' with an arrow for a
drop
-down menu. Choose the operating system that your computer runs on and download the software. The Uploader is currently available for Windows 32, Windows 64, and Mac. Once you've downloaded it, open the file and complete the installation process. You'll be asked to log in using your Sale Samurai account login details. Et voilà! You now have access to the software.
Step 2: Create A CSV File With Your Designs
Next, you'll need to tell the software what it actually needs to upload to Etsy and any other platforms you've chosen. To do so, you'll need to create a CSV file. When you first log into the software, you'll see the 'CSV Table' section. This is where we are now.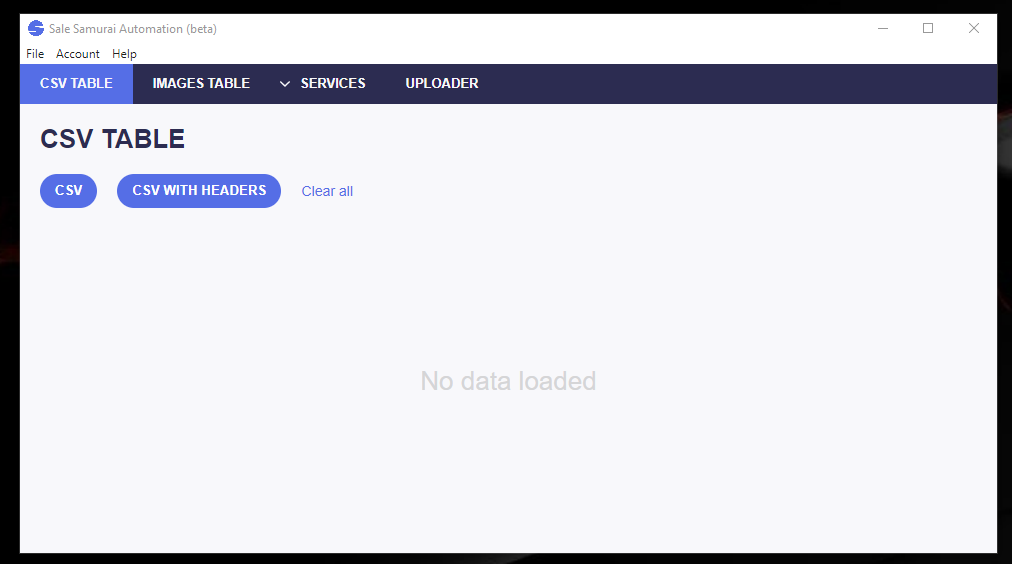 You can create your CSV file by using
Google Sheets
or Excel. The two are very similar to one another and both are free and very easy to use. Let's say you choose to use Google Sheets. Create a new file and start by adding your headers to the very first line. The header is like a title that shows what the information below will encompass. When it comes to POD merch and apparel platforms, some of the fundamentals you'll need include:
Title
Description
Tags
Image path
For example, include the title header in column A, the description header in column B, the tags column in section C, and so on.

*Keep in mind that the order of your columns doesn't matter as you'll need to map the sections to the software once you've uploaded the file.
Step 3: Filling In Your Google Sheets or Excel file
When it comes to filling in your file with the designs you have, the majority of sections are pretty straightforward. Every line is dedicated to a single design. Fill out the title of your design, the description, any tags or keywords that you know will generate traffic, and its corresponding price. The last section from our example is the image path. Although there is a separate section dedicated to uploading
images
in Sale Samurai's Uploader, we recommend adding the image path to your CSV file just so that the process is simpler and more organized. To tell the tool where to find your design, you'll need to add the image path. Locate the image on your computer and highlight it. Using a PC, click SHIFT and right-click on it simultaneously. Select 'Copy as path' and paste the information in your image path section in the file.
Step 4: Upload Your CSV File
Next, save the file as a .csv or comma-separated value and upload it to the software by choosing the 'CSV with headers' option. After a few seconds, you'll see all of your designs and information show up in the interface. This was the hard part. Now, all you have to do is connect to a platform of your choice (or all three that are available), make a few tweaks, and see your designs listed and ready to attract buyers.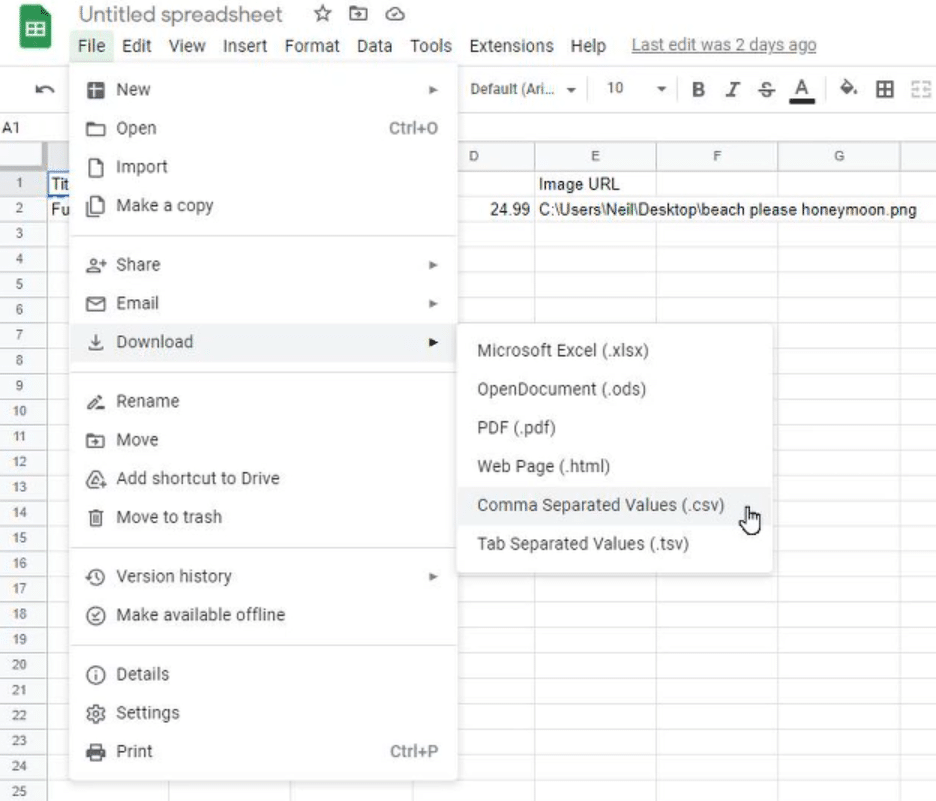 Step 5: Marketplace Setup
Hover over to the 'Services' section in the Uploader's menu and choose the platform you want to upload to first. From there, you'll be able to select what products you want your designs to appear on, what sizes to sell, what colors, and more.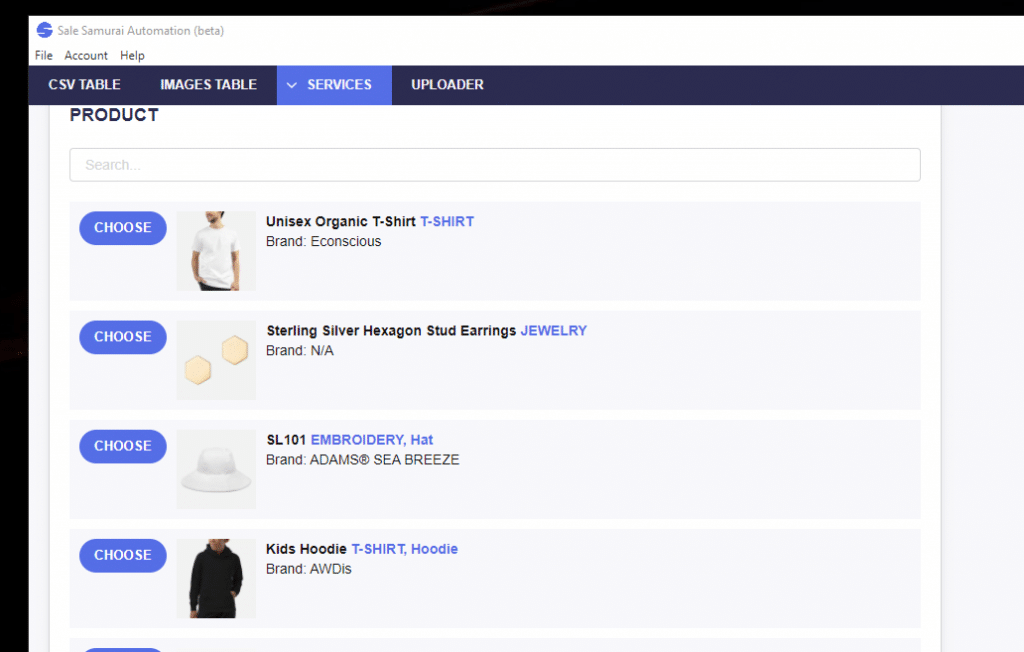 The process is very similar between the platforms. But for the sake of practicality, let's now look at one example and go through the step-by-step process of uploading your designs to Printful.
A Walk Through Uploading On Printful
When uploading to Printful, you'll first need to paste in your store's URL. You can choose a store from Etsy, Shopify, eBay, Amazon, or choose not to specify. Log in to your Printful account and choose the shop you want to upload to. Click on the store and copy the URL that shows up. It's important to only copy the URL up to the end of the numbers. Paste it in the Uploader and continue.

What you'll see next are all of the products that you can choose to upload your designs to. Choose a product from the list and
personalize
it by selecting your preferences from the available options. You can choose colors, regions to sell in, sizes, front or back covers, and more. You'll also need to map out the different options to your CSV file. For example, if you want your design to be on the front cover of a t-shirt, simply choose 'Image path' or the header you've used for your image path information.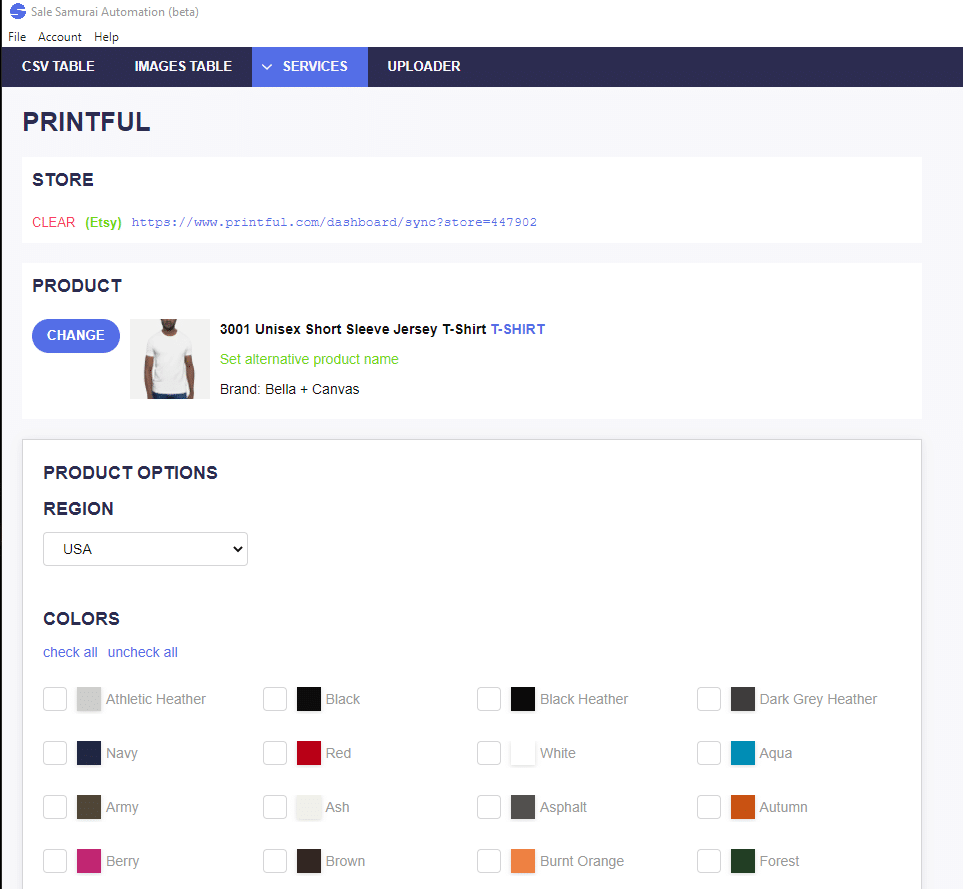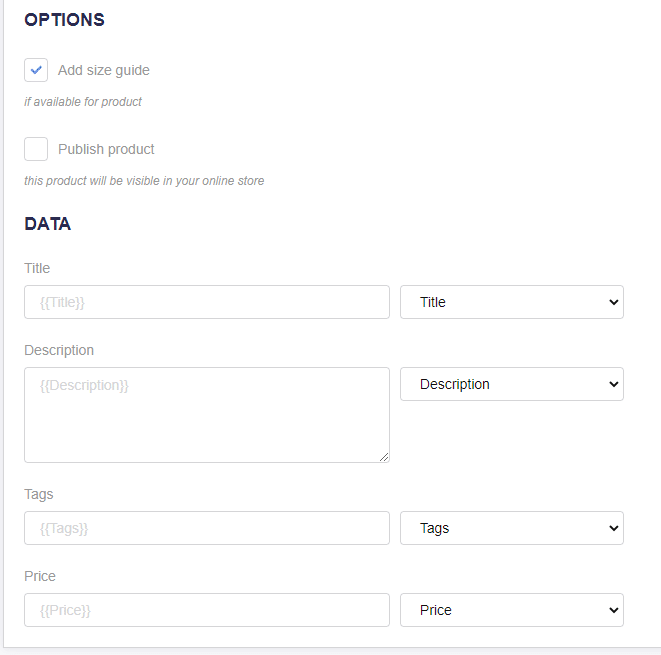 Once you've filled out all of the sections that are relevant, move on to the 'Uploader' section of the software. Tick off the service that you've just added information for. Double-check your details, run a trademark check if necessary, and if all is good, click on 'Start uploading'.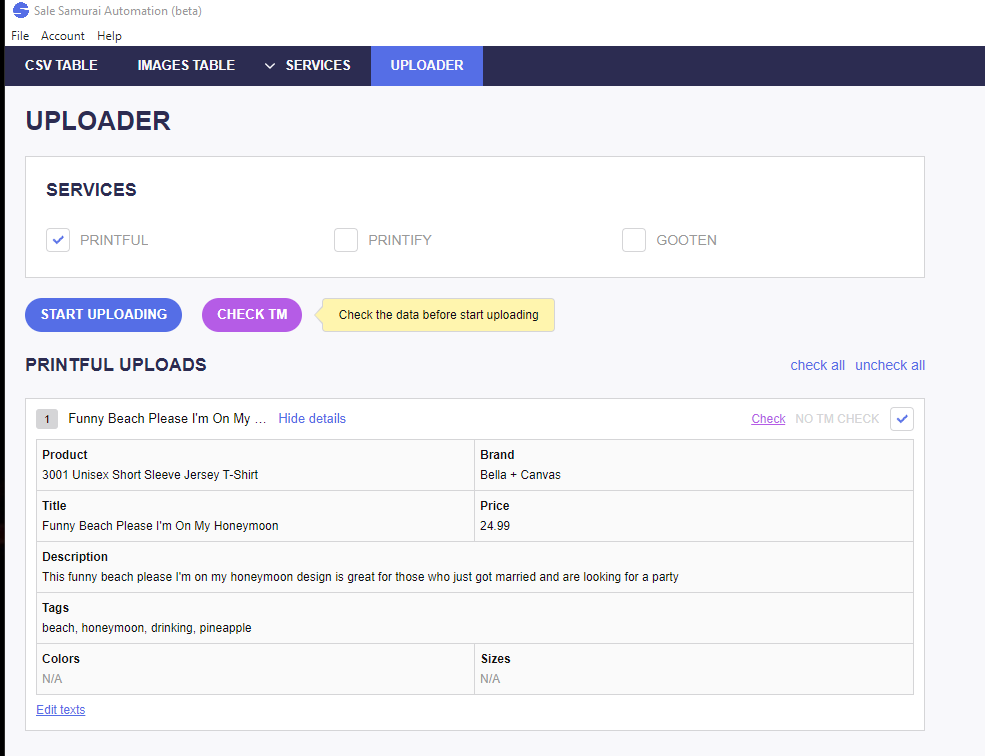 Next, you'll need to log in to your Printful account to allow the upload to start. When the designs are uploaded, go to your Etsy store. Click on 'Shop Manager' – 'Listings' – 'Drafts'. This is where your designs will be uploaded. From there, you can activate them and publish them for sale.
Scaling Your Business With The Click Of A Button
We went over some of the benefits of automatically uploading your designs and looked at the potential to save time and get more done with less effort. But what about the financial side? Are there any money-making opportunities?
Without a doubt!
Imagine that you're a beginner POD merch and apparel Seller and you only have five existing designs that you currently use to sell t-shirts on Etsy. With Sale Samurai's Uploader software, you can quickly put your designs across hundreds of new products. This is a gold mine for Sellers. Why? Let's say your design costs $15 for a t-shirt. When sold on canvas art, for example, it could cost $30. In other words, you'll be getting double what you are now. The
bulk
upload not only saves you time but will also quickly expose your designs to thousands of new buyers, increasing your sales tenfold. Growing your POD merch business doesn't have to take the life out of you. It doesn't even have to feel repetitive, time-consuming, and irritating. Sale Samurai's Automatic Uploader turns the process into a walk in the park. So, if you still haven't tried it, it's certainly worth exploring.