We have all seen many wonderful things being produced and sold on Etsy. The skill and crafting that goes into these items is oftentimes fascinating.
But what if you don't have the ability to produce completed items in the same way? Also, for many of these items out there, sometimes people do not want the final product; sometimes they want to be the one who makes them. And that is exactly where you can come in and provide the templates, raw artwork, and/or the instructions for them to do so.
Downloadable files used to create a final product are a booming trend on Etsy. And they can be very appealing to the seller as there is nothing to neither produce nor send except the original file. There is no overhead, and no potential for anything to be lost or damaged in transport. The sale, on your side, is just the file; what the end user does with that file is up to them.
So if you're a creative seeking for a new passive income source, downloadable files are a quick and enjoyable way for many designers, makers, and artists to advance on Etsy. These types of things appear to have a sizable market which is only growing from this point forward, and we are going to look more into this and at several examples to better demonstrate what we're talking about and to hopefully spark your own ideas.
Baby Cake Bunny Pattern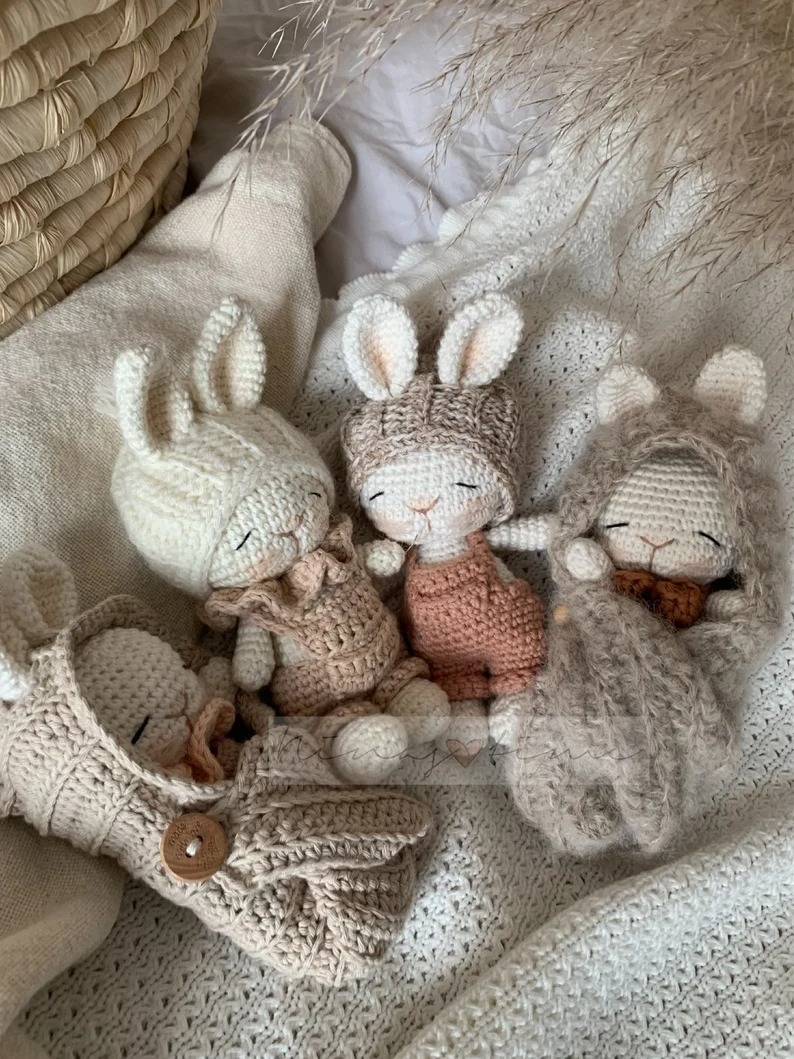 If you are looking to sell files for people to download and crochet from themselves, this is an excellent example of that sort of thing. Just in case you're not getting exactly what we're talking about yet, although you can make these bunnies from the pattern being sold here, this is ONLY a pattern and not a finished toy. Following the transaction, Etsy automatically sends the pattern. The files can be downloaded using a browser.
Templates and instructions on how to make these collectible toys include how to make the bunnies themselves, a swaddler to cuddle in, dungarees, a Volant collar, a romper, a loop, a beanie, a pixie hat, and a carrot, and they are all included in the download. These files contain more than 137 images with thorough descriptions for the end user to follow as a guide, along with expected amounts of yarn needed for each. This is a good starting project for beginners and people just past being beginners. The company says that several newcomers who knew the fundamentals of crocheting had success with this.
Seven Sublime Magazine Knitting Projects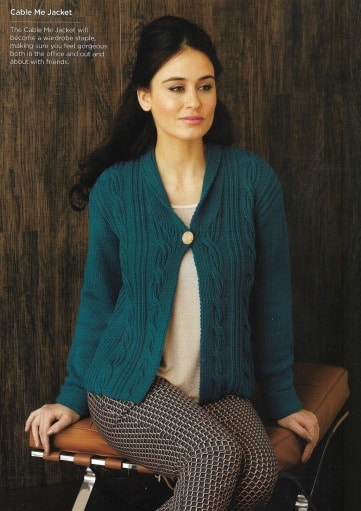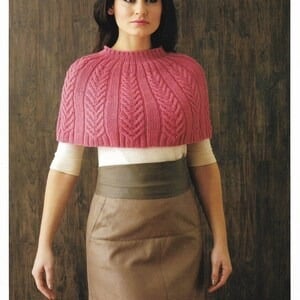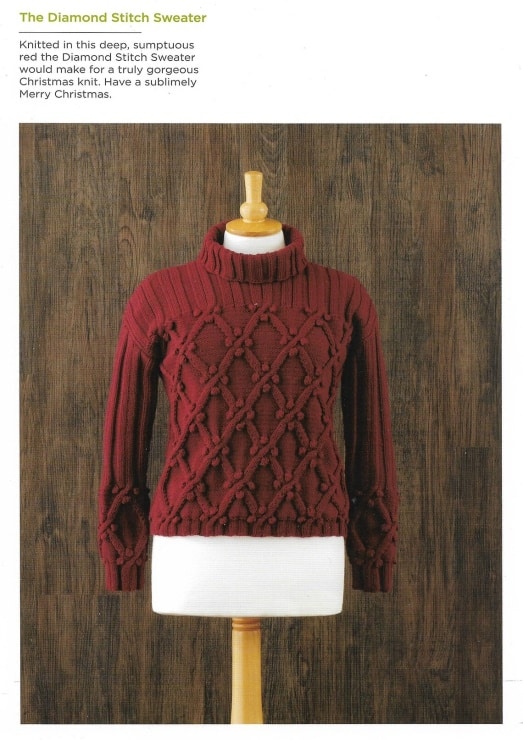 Here is an excellent example of giving your customers more for their buck. This collection of seven different designs are from the pages of Sublime Magazine. It comes in a single download and offers a variety of ideas for the knitting world. Practical and stylish, these designs are sure to sell and be seen. Included in the folder are instructions on making a sweater, jacket, cape, coat, and more.
What is also of note here is that this product differs from others as it does not include printable patterns; rather, they make up a set of written instructions for those with knitting experience to follow in terms and methods that would be familiar to them. And old-school approach to clothing making with a modern delivery system to share the information.
At this point, you might be asking if these ideas are so easy to do, why are creative people willing to pay anything at all for them? It's important to remember that not all artisans, designers, or illustrators are crafters. Likewise, not all crafters are skilled at original design. In cross-stitch, for example, many who produce absolutely beautiful end pieces do so for the love of the structure the art form provides. They love figuring out where to do the work and what color yarn they need to select on a set patterned grid. Many have no interest at all in creating that grid from scratch. Also, these artists might have the equipment necessary to produce particular goods with designs and can do a version of it, but they might not have your advanced level of skill when it comes to illustration. These things are important to keep in mind and will be the reason your new original works will be sought out.
Northern Lights Cross Stitch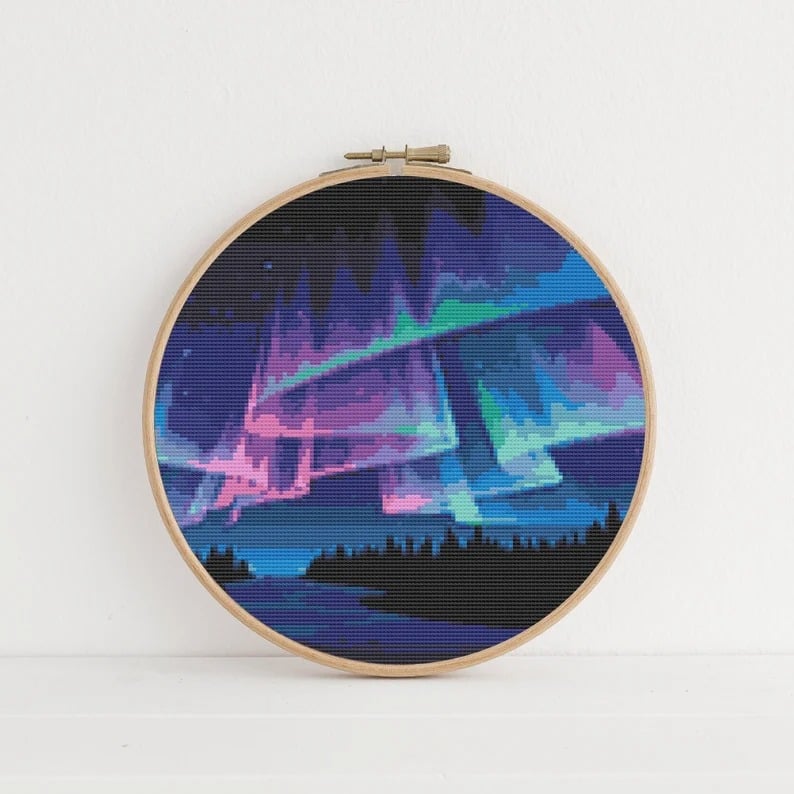 All the cross stitch patterns from this producer are easy to follow embroidery charts, including this example. The pattern can be stitched on any count AIDA fabric and comes in a variety of versions depending on the overall thread count the user choses to work with. Each pattern includes 3 PDF files, files on blocking and pattern, a symbol legend on every page for easy tracking, floss legend with colors/quantity/length/stitch count, a stitched preview of the pattern, plus a bonus one-page pattern chart.
Although many of these ideas listed here will be in a standard PDF format that most are familiar with, another type of file to be aware of is the SVG. SVGs (or Scalable Vector Graphics files) are simple to create and a great way for many artists to earn some extra money each month passively. Their strength lies in the fact that they can be scaled up or down without compromising the quality of the image or file. If you've ever blown up an image to re-size it, you know that the larger it gets the weaker (fuzzier and more pixelated) the resolution will be. This does not occur with SVG's, as they are designed to properly scale as you change them.
Western Tooled Leather Pattern Floral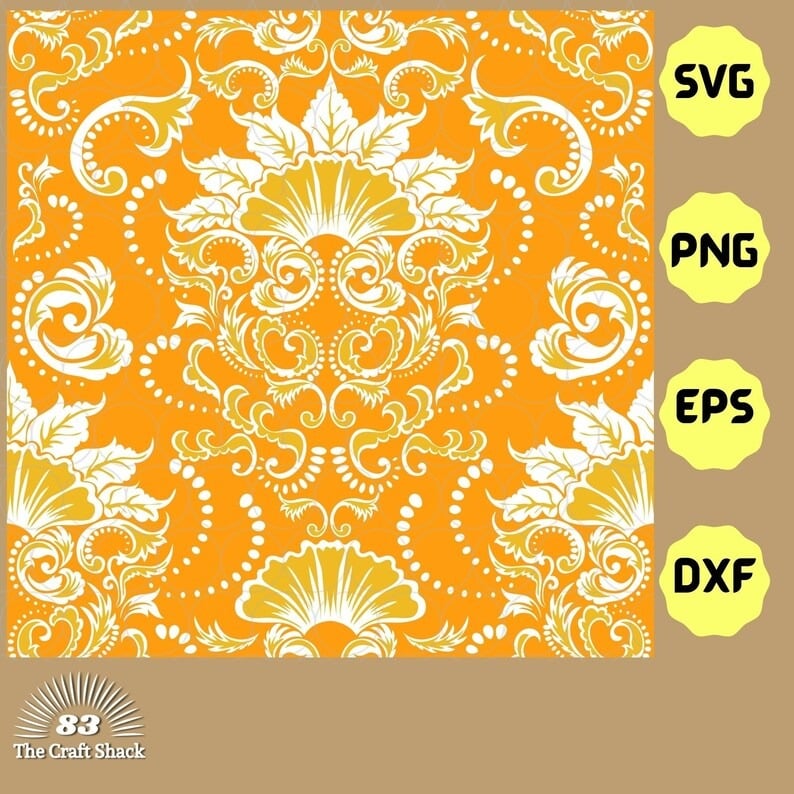 This one is a little different as it uses cutting technologies that are not found in our other examples. The end user will have to use an electronic cutter to cut out such designs. Following the purchase, they will have access to an instant download, at which point they can go to their Etsy account to get the zip file.
Once unzipped, the folder will contain the selected pattern in vector format (.svg) that works with most cutter machines with no image loss on re-sizing, a 300dpi PNG file, an EPS version (useful for some design tools), a DXF file for some cutters, embroidery machines, and more that are not compatible with SVG files, a single JPEG file to show end results, and one high-quality PDF. With all these options, this one downloadable product could be the darling of everyone out there using a cutter for leatherworking.
As you can see, downloadable files can be many things, and you are sure to find one that fits your unique style and skill. The world is waiting for what you can give them, so learn more about the technical aspects of these options and start making some profits in this field!