Whether you're an Etsy pro making six or even seven figures a year on Etsy or you're struggling to get sales digital downloads may be an avenue you want to pursue in teh near future. The fact that you've landed on this blog post means that you've heard about how popular digital products are becoming, especially on Etsy so let's go over:
Why Digital Downloads Are a Great Addition to Your Etsy Shop. Digital downloads are not only easy to make but they are the perfect product to scale, especially because they don't require you to hold inventory and there is no cap on how many units you can sell.
Just because you already have an Etsy shop or even a long track record of physical product sales on the e-Commerce platform, doesn't mean you can't also start selling digital products. Once you understand why this product class is such an incredible addition to your store you may even switch to digital download sales entirely!
Rise In Demand on Etsy
Digital downloads are essentially digital products that customers can buy on platforms like Etsy and download immediately for personal, or depending on your licensing agreement, commercial use.
A lot of e-Commerce platforms are known for their digital product offerings but Etsy has somewhat of a competitive advantage.
First of all, Etsy has an established audience base. They have created a terrific search engine for all things arts and crafts but their product line goes beyond that.


Right now Etsy has over 82 million active buyers! Not users… buyers.
Unlike other platforms where the target audience is greatly varied and you have to make every effort to find your niche, the Etsy shopper has a distinct avatar.
On top of that, because Etsy is mostly known as a website for handmakers most of your potential competition isn't even selling on Etsy. Coupled with the fact that digital download demand is on the rise, this is the perfect time for you to get in on the game.
Digital Downloads Are Easy to Make and Sell
Now you may be thinking, "well I'm good at watercolors but terrible with computers" or "I would love to make extra money with digital products but I'm not a graphic designer". Don't even worry for a second because we are here to dispel the myth…
You don't need to know anything about graphic design to sell digital downloads on Etsy!
No seriously!
Most people are making thousands of dollars a month by choosing a niche and working with already existing templates on free online software to make and sell these products.
Here are a few easy-to-use software options to help you get started:
Canva (this is the easiest for beginners and has a free option.)
Templett
Gimp
Picmonkey
So you don't even have to be a seasoned designer with in-depth knowledge of Adobe Photoshop or Illustrator. If you know how to use those tools then more power to you!
But if not, you can start creating journals, calendars, cosmetic labeling, crochet patterns, desktop backgrounds, and so much more with Canva's drag-and-drop features.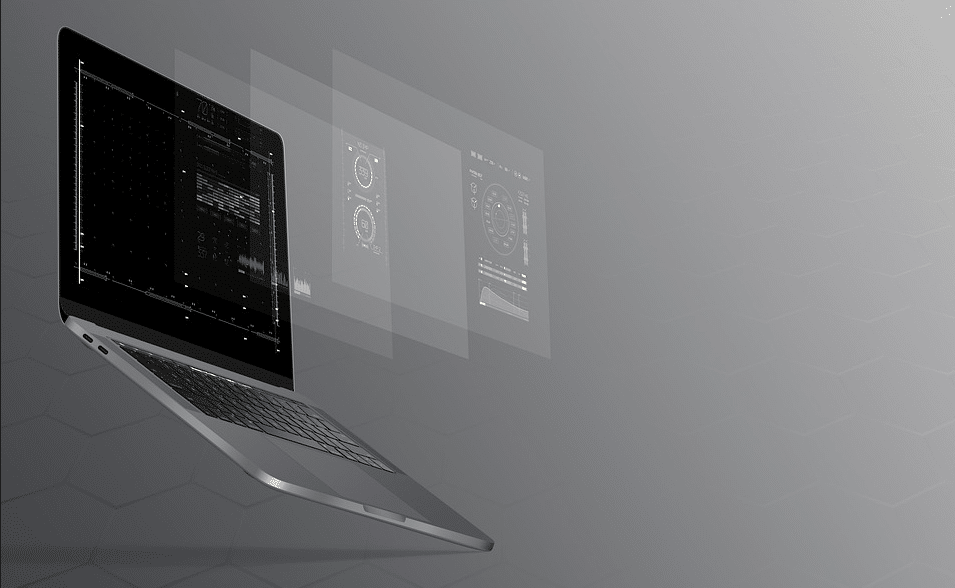 All you have to do is research your niche, get a sense of what the market is demanding, and make your vision come to life. Then you just upload your digital download products on Etsy and start marketing them!
Truthfully, the selling and marketing part is the hardest step when it comes to digital downloads but even in that instance, we got your back.
With the right research, keywords, and listing optimization you can scale your Etsy listing sales very quickly.
We will provide you with low-competition and high-search keywords as well as long-form keywords that your audience is searching for in real time on Etsy.
Our data-backed solutions have helped thousands of e-Commerce shop owners already. Get in touch with us today to save yourself the time and effort it takes to figure out how to optimally list digital products on Etsy.
Make It Once and Sell It Forever
This has to be one of the greatest advantages of selling digital downloads and why they are a great addition to your Etsy shop.
Think about it.
With physical products, you have to hold inventory, fulfill and process orders, then ship it out to your customers.
Digital downloads are what we refer to as "Evergreen Products" meaning you can make them once and sell them forever! You hold no inventory and you can sell the same exact product ten thousand times.
All you did was invest your time to create the product, which probably took you less time to make than your usual lineup of physical products, then you listed it on Etsy, and with the right optimization and competitor research, you started to make sales.
You didn't have to pack the order, you didn't have to pay for shipping, and you didn't have to deal with customers messaging you every day asking when their order will be delivered.
What To Sell?
If you already have an existing Etsy shop and a defined niche, digital downloads will make an excellent addition to your store.
Say you sell succulents or other plants, now you can create a digital download with instructions on how to take care of and grow plants.
Maybe you're selling crochet teddy bears, now you can create a crochet pattern digital download.


Keep in mind, while it is helpful and probably easier to stick to your existing store niche, you can divert a bit and choose a digital download niche that you think would do very well.
The possibilities are truly endless.
Digital downloads can be a fantastic addition to your Etsy shop and are definitely worth the initial effort of creating them. Before you start your research process, reach out to us to find out more about what customers are searching for on Etsy and where their demand is not being met.