Etsy continues to grow as a marketplace year over year and chances are, if you are reading this, you are a seller on the platform!
Etsy remains one, if not THE best marketplace as a small business that will allow you to easily set up a store, take orders, and fulfill them while build a brand.
We have all heard the saying that you should not put your eggs in one basket, but most small businesses start with only a single product, or a single type of product. As you grow though, things start to change.
You start to offer different products, you dive into different niches, and sooner rather than later, you realize that the brand you were building, is all over the place!
The easy way to fix this problem, is to open and manage multiple Etsy shops at the same time!
In this article, we are going to dive in to the benefits of opening multiple Etsy shops, HOW to do it, and some things you will want to be aware of before you make the decision.
Can I Open A Second Etsy Store?
The simple answer is absolutely yes! You can run a second Etsy store. In fact, you can run more than 2 Etsy stores. You just need to make sure that you are following the rules that the Etsy Seller Policy lays out.
However, before you start a second Etsy store, let's talk about why you might want to in the first place as it can be a bit daunting once you are in deep!
Why Having Multiple Etsy Shops Can Be A Great Business Decision
Before you go ahead and open a second Etsy shop, see if one of these describe you or your business. If so, then having a second Etsy store can be one of the greatest decisions you make!
You sell many different TYPES of products. Think about the products that you sell and what niche they are in. If you are selling cute necklaces, or coloring pages for kids, chances are grouping these with a NSFW listing is going to be throwing off your branding, and is not something that 1 audience you are trying to sell may want to see. If you are selling 2 very different things, then a second Etsy shop would be perfect to create this separation. Another example would be political goods. You wouldn't want to sell to both parties on the same shop…right?
You sell both Digital AND Physical products. If you have been selling online for any time, you know that your customers more than likely are NOT reading your entire listing description and will often get confused buying a product that is digital when they thought it was physical. If you have both physical and digital products, a second store front would be a great idea so the customer and brand is on the same page. They will know exactly what they are getting when they purchase AND you will avoid the customer service that comes with the "mistakenly purchased" messages you are probably seeing.
You sell products for personal use and commercial use. If you are selling products that are meant for personal use (should not be resold/edited), but also selling commercial use products such as SVGs, then a second store might be a great idea. Since customers may not read the terms, you can brand your shop around what they are for.
Few Cons To Multiple Etsy Stores
There are a few cons of opening up a second Etsy shop though, and you should think long and hard about them.
The first is that you are going to be splitting up your branding!
One brand is hard enough to build, but what you are looking to do is build 2 brands…at the same time! This can be a daunting task. This will mean you will have to do double the work. You will need to do customer service for 2 brands, promote 2 shops, pay 2 Etsy bills, manage more social media accounts… the list goes on and on! If you are ready to take the challenge, then it can be well worth it, but just remember all of the work you will need to do to be successful.
The second con of opening your second Etsy store is that you will need to juggle 2 email accounts.
This goes hand in hand with splitting up your branding, but you really need to think about if you want to have 2 of everything (since you will need another email for your second account). If you can, excellent!
What To Know Before Creating A Second Etsy Shop
You now have your mind made up you are creating a second Etsy store. That's great news! Now here is what you need to know.
Etsy has a seller policy, and you will need to follow these rules:
Etsy requires that you use a different email address when signing up for a new Etsy store. This cannot be an email that you used before, and there is no way to manage 2 shops from the same interface.
Etsy says the easiest way to manage 2 Etsy shops is to use 2 different browsers since you cannot be logged into 2 different shops at the same time. An easier way would be to use the same browser, but open an incognito window for your second shop.
Etsy will not allow you to have a duplicate shop. This means that if you open up a second Etsy store, it needs to be selling completely different unique products.
It is always a good idea to disclose your second Etsy shop in your account profile/about section, but the rules themselves do not say you MUST do this.
If you create a second shop and it gets shut down immediately, DO NOT PANIC.
This has happened in the past to people we know and this is not something to worry about. As long as you are following the rules, all you need to do in that case is reach out to them, explain why you are opening a second shop, and they will unlock it for you and you will not have an issue going forward.
Now that we have that out of the way, let's get into how to actually open a second Etsy store.
How To Open A Second Etsy Shop
Step 1: Create a new Etsy account.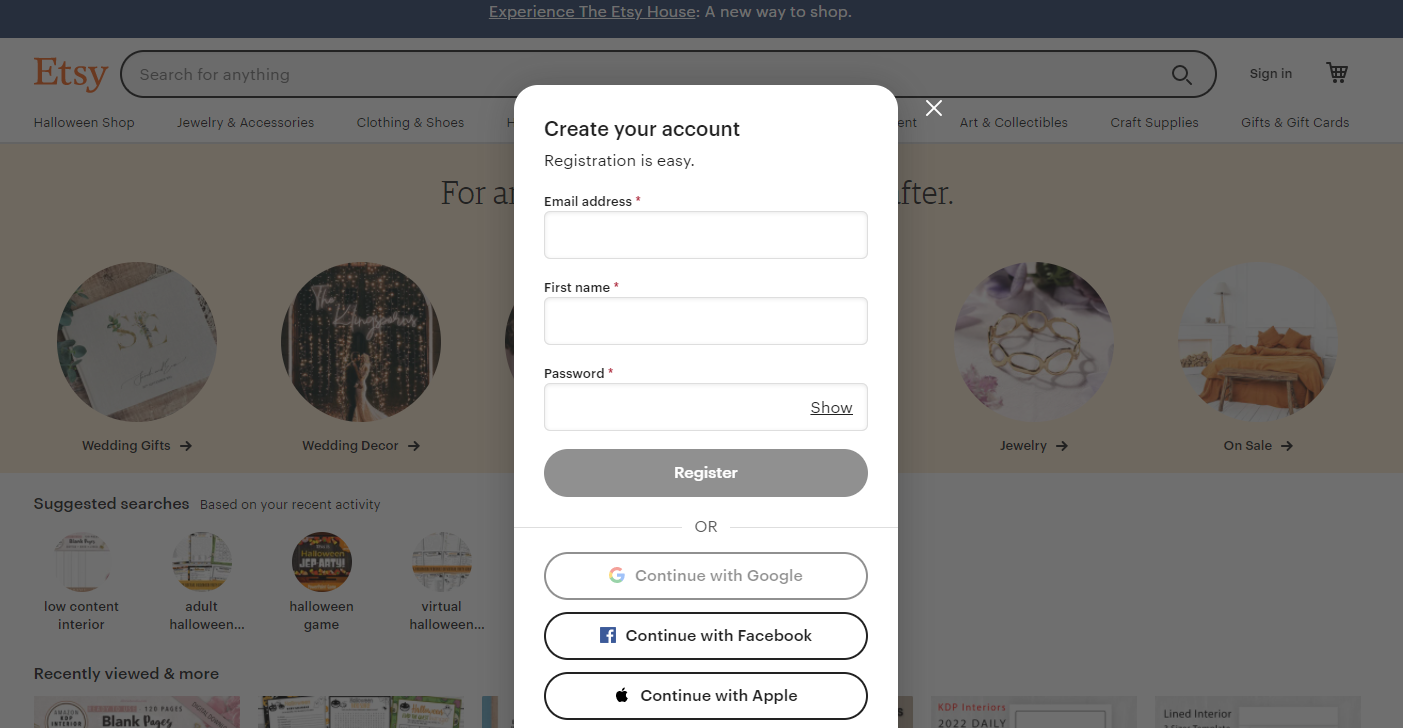 Head over to Etsy.com and make sure you are logged out of your first shop. You need to register a brand new account so make sure you have a new email ready to go!
Step 2: Sell On Etsy
Once you have a brand new account created and are logged in, go to your profile drop down from the top menu, and click on sell on Etsy.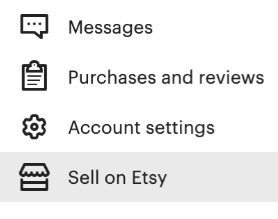 Step 3: Open Your Shop
You will now be able to open your shop!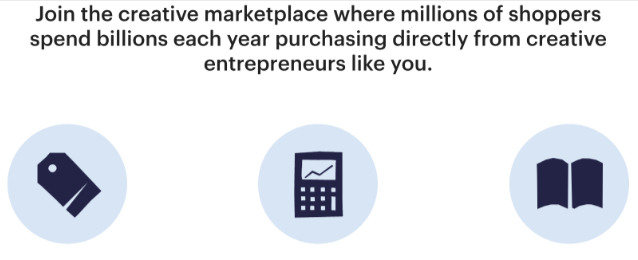 You will want to make sure that you fill out your shop language, country, currency, and time commitment so that your profile is completely filled out.
This is pretty straight forward.
Your shop language will be what the default language that is used in your store. You will not be able to change this later (but you can add translations), so pick a language that the majority of your customers know!
You need to also make sure that the currency you are going to list is the currency you are comfortable selling with. There may be conversion fees that apply if your bank's currency is different from your shops. Make sure to get familiar with the different Etsy fees.
The rest is just like the first Etsy store you set up, so give it a name, fill out all of the options, and start listing your products!
Managing Multiple Etsy Shops
In order to manage both of your Etsy shops, you will want to make sure that you are checking each one daily!
Since each one is under a different email address, we recommend that you use either 2 different browsers, or the same browser but have a window open as incognito. This will allow you to log in to the 2 shops at the same time.
Make sure you do NOT forget you have 2 shops. You could be leaving customers hanging with customer support, and that is the easiest way to kill of your new brand.
We would also recommend that if you are running 2 Etsy stores to make sure you have the "Sell on Etsy" app on your phone!
Optimize Your Listings With Sale Samurai
When it comes to keeping track of all your listings across your multiple Etsy stores, it can get really complicated! That is one of the reasons we want to help streamline the process and make it easy here at Sale Samurai.
With our software, making sure your listings are in front of the right audience is simple and fun!
Wrapping It Up
That about wraps up this guide! After reading through it, you can see that having multiple Etsy stores can be a really good thing, or a bit of a headache. Please take the time to evaluate if this is the best decision for your business!
If it is, then get after it and good luck!