Are t-shirts not the thing for you? Are planners and journals not your bag? Well, this post can be for you if you're a creative seeking a new passive income source from items not often talked about. One of the growing markets on Etsy is in the realm of digital downloadable wall art, and this is an area that shows no sign of a ceiling. This is customizable decor that the customer can decide themselves not only how and where to display, but on what scale. Read on with us if you'd like to know more.
If you are already selling other digital work on Etsy (or anything on the platform, really), none of this is going to be a big shift in mentality for you. For those just starting out, selling downloadable wall art is similar to selling other creative or digital works in that they can be as simple or as complex as you wish them to be. And they can be completely original works by you, or commissioned from artists, or licensed from a copyright holder. It all depends on how involved you wish to get with it.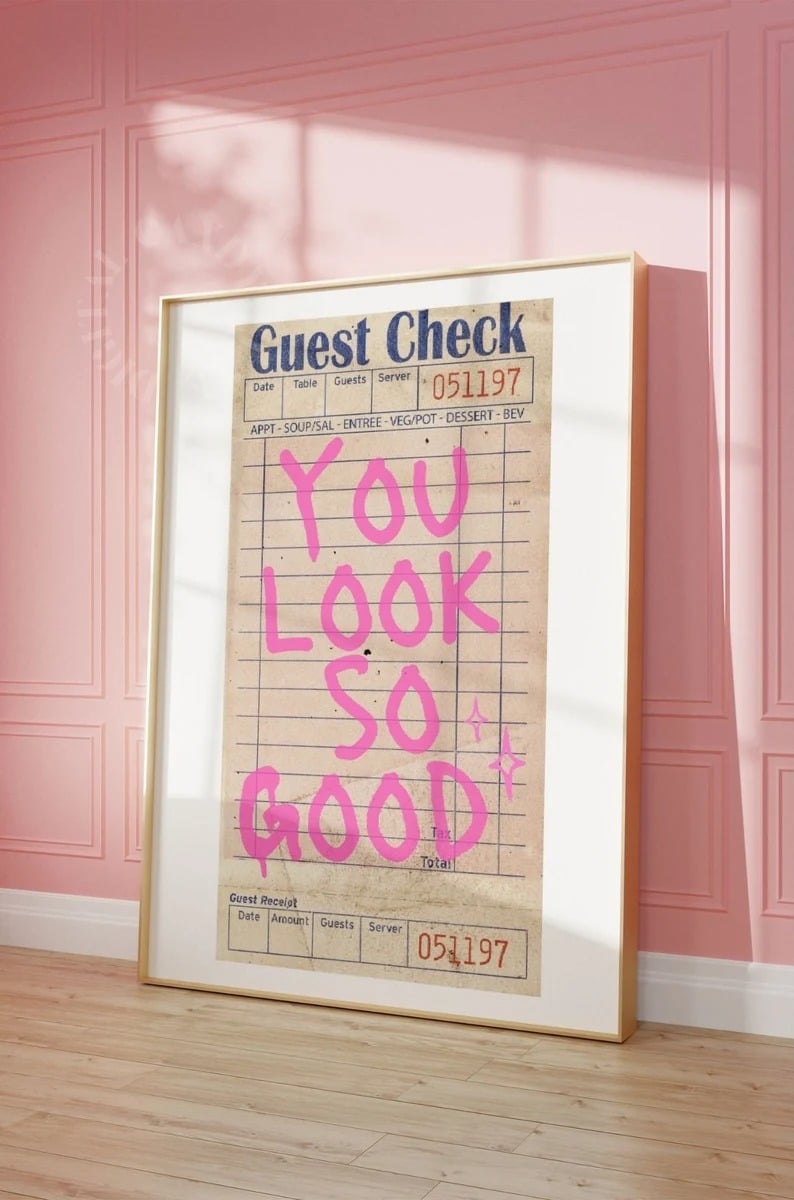 But what exactly is printable artwork? Downloadable artwork is a digital file that may be printed at home or through a professional printing service. It's a simple way to acquire high-quality artwork for less money than a real print. It allows the end user to get high-quality, hi-resolution images for a fraction of what physical copies would cost, and it allows the creator/provider to save on costs in the exact same way. Anything can be printable wall art, literally anything. The limit is your own imagination.
These types of files can come in a variety of forms, but they are most typically JPG or SVG files. A JPG is the image form most people are familiar with, from either downloading images off the internet or saving completed Photoshop files to share. There is a big difference between the two, however. If you have done any form of this work, you may have noticed that when you print a JPG onto paper it will maintain its quality, but if you try to make it significantly larger either on screen or on paper the image quality is drastically changed in both resolution as well as pixilation. This is a limit of that file type.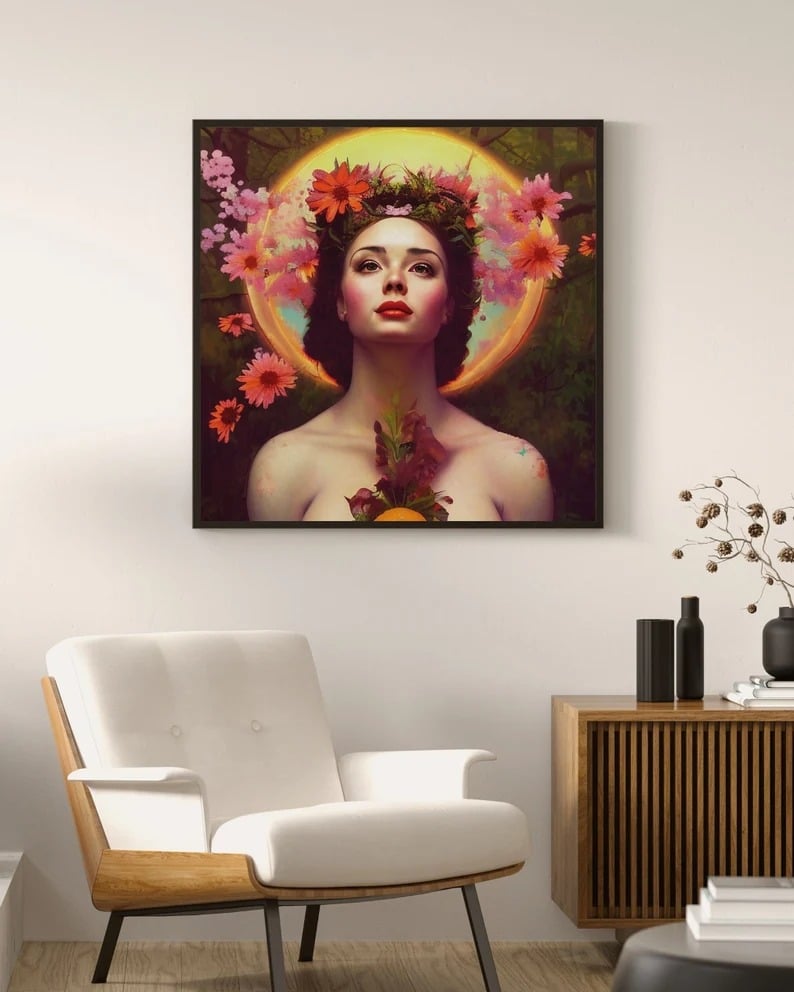 An SVG design file will let you to maintain the identical picture quality and resolution that you see on your computer screen or other display no later how much you are increasing or decreasing its size. The nature of this format re-scales accordingly and maintains resolution and clarity. In other words, SVGs are just digital graphics or designs that can be scaled up or down without compromising the quality of the image or file. This is a great enhancement when considering what format to offer your downloadable art in. And if you want much more detailed information on SVG files, you should give this article a close read: https://salesamurai.io/how-to-sell-svgs-on-etsy/
Printing Services
So are we just talking about posters? Although classic posters will be many of the things bought and sold as downloadable art, it's not just this format that people are doing. A quick search on Etsy can show you it's a little bit of everything. And it's not just the image itself, the way the end user decides to print it or have it printed matters as well. They can print their artwork a local printing business or on the Internet. It's a very good way for people to engage local print shops and get more in touch with the technology, especially if the buyer is not up on such things. They only have to bring the work on a flash drive and go from there, it has never been easier.
If users wish to wish to take the internet route, they can always opt for a service like Shutterfly or Giclee. For Shutterfly, they are easy to use, affordable, and the process is rather straightforward. They print using archival paper in order to prevent yellowing over time, and they provide a variety of paper finishes. Giclee specializes in giclee prints and is Etsy's production partner. Briefly, giclee refers to the specific technique of spraying ink onto canvas or paper. This is the ideal method for archival reprints and images of the highest quality.
The following are a few offerings of these types to give you a good idea of what is popular and selling when it comes to this type of offering. We will be looking at print, cutting, and engraving files.
'Audax Murus' Abstract Downloadable Art File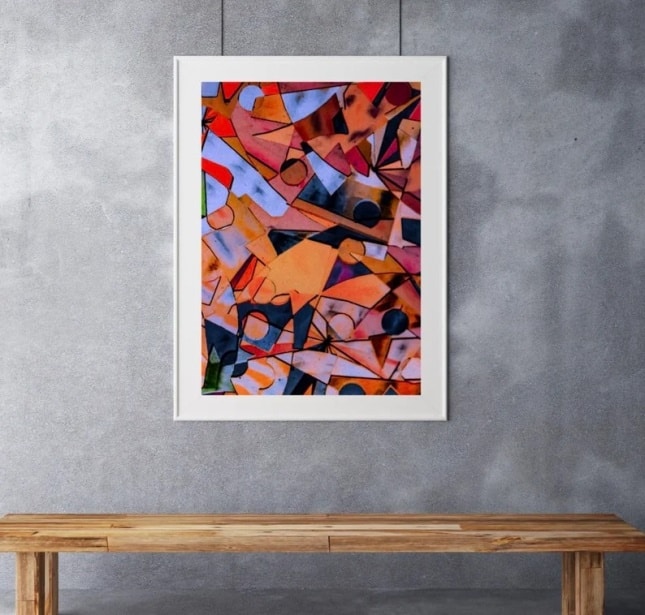 This is a series of files of the above painting, abstract digital artwork with a modern feel, utilizing numerous shapes as well as bright and neutral colors that will lend a sense of refinement to any decor design. Following purchasing, the buyer will receive four files comprising six distinct print sizes, which are as follows: A1 – A2 – A3 – A4 – A5 and an SVG file, allowing them to scale the artwork to suit any need. As we explained, an SVG file can be re-sized into any dimension without losing the integrity of the original image. This is a great example of this kind of thing being sold on Etsy, and at an extremely reasonable price.
Women Floral Laser Cut Download for Cutting Machines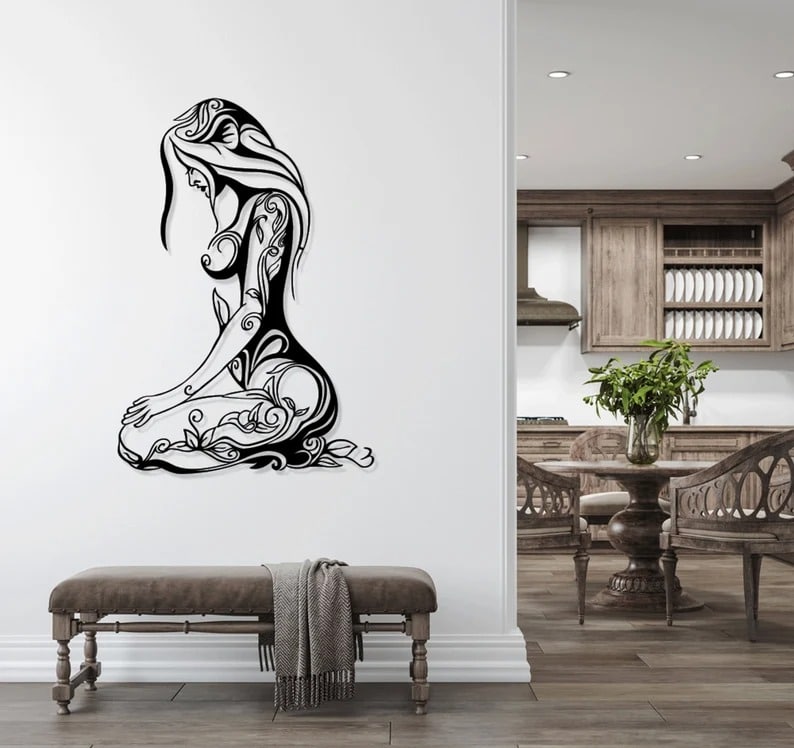 This is an excellent example of what we mentioned earlier, how not everything is a poster. These are special files, also an SVG but in addition a type of file called a DXF, and these can be used on material cutters to created images cut into vinyl, plastic, thin wood, even metal (with the right type of specialized machine). This creates the finished work in whatever scale the user wants and makes for a unique design like no other.
Glowforge Digital Laser Ready Design File – Last Supper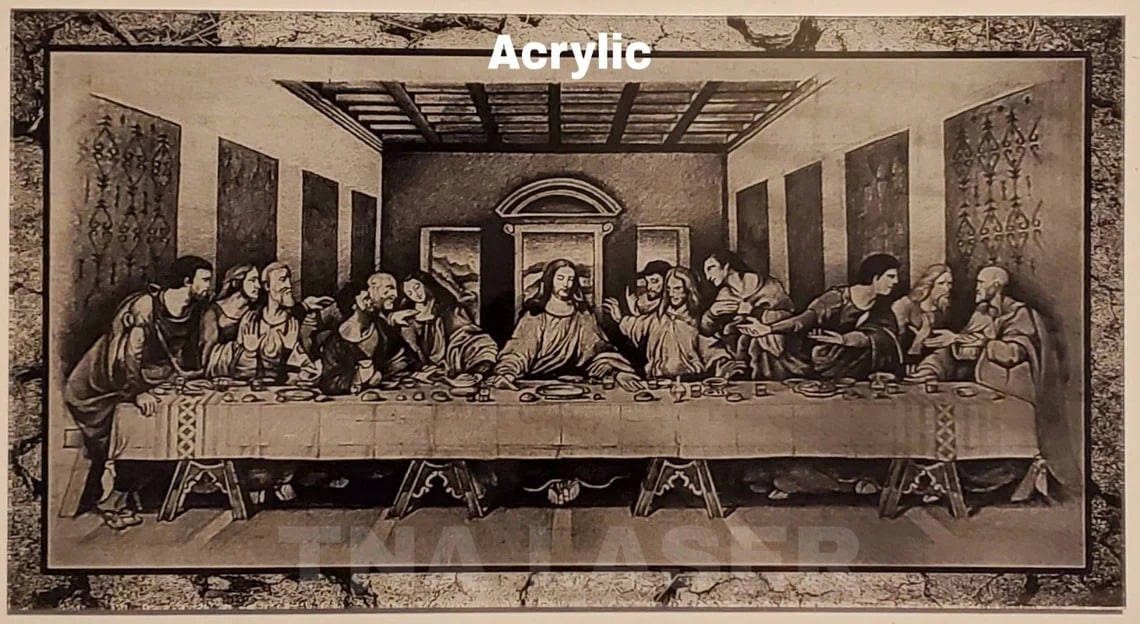 Somewhere between painting and cutting is engraving. This particular wall art project file is exclusively for the Glowforge machine, a device which can etch into a piece of acrylic with great levels of detail. This image is expandable and requires the user to paint their specific sheet of acrylic black on one side. Their Glowforge then engraves and shades the painted surface, removing material until the final image is produced. Users can even do this with a mirror finish or any color they want.
This is all new technology, it's clearly not just limited to printing images.
With so much to offer, you have a lot of options when it comes to what you dream up to sell to the downloaders. Do some research on your own and see what's happening out there.