For the un-initiated, Print-On-Demand (or POD) is an order fulfillment method in which things are printed as soon as an order is placed, frequently without order minimums. This fact is one of this process' main strengths.
POD allows you to develop custom designs for a wide range of products and sell them under your own brand. For the people reading this who are already in this world, we do not have to explain it any further.
POD Works Best When Priced Properly
We also do not need to remind you that finding the best pricing per item by your order fulfillment company is the real name of the game. Lower costs equal higher margins for you. You want quality, of course, but you need it to come with the lowest price tag.
How much does it cost to design Print on Demand? You probably have an idea of how much it will cost to develop an online store or you're learning about it right now. But what about your concepts? In contrast to dropshipping, Print on Demand allows you to design your own unique products rather than compete with other sellers who might be selling the same or very similar designs.
On the other hand, it is now up to you to create those things. And not every design you sell will be profitable. As a result, you now have two possibilities. You can either make your own designs or pay a graphic designer to do it for you; you just cannot skimp on the image or images for your line of products. And all of that is going to eat into your potential profits overall, so cutting costs where you can elsewhere is of utmost importance.
Today, we will be looking at four different top-rated POD fulfillment services and doing a comparison of similar products. We'll go with the basics, the "evergreens", so you can get an idea of what each one can provide for you, and ever where your options might be limited. Please note that we are not looking for "cheap" options, as you have a reputation to maintain (or are looking to establish one). You can probably find ultra-cheap printing services and your end products are guaranteed to show it. We're simply showing the current differences amongst some of the currently top-rated providers.
Blended Sweatshirts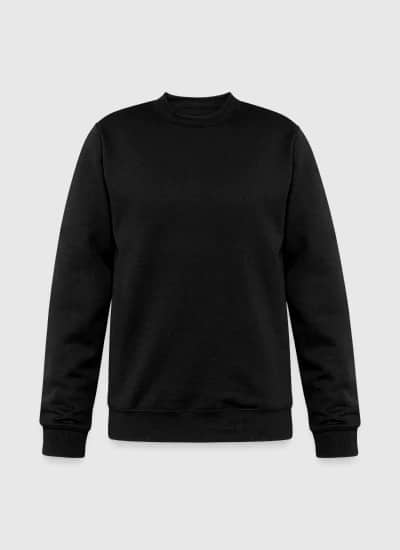 A staple of any POD store, the standard blended-materials sweatshirt is a product that will never go out of style. This example is generally a 50/50 cotton/polyester blend no matter where you get it from. For the most part, these sweatshirts do not have side seams. They are made in one piece using a tubular knit which eliminates fabric waste and improves the overall appearance of the garment. The collar is incredibly elastic and retains its shape thanks to the ribbed fabric. Made from specifically spun fibers, this fabric is incredibly robust and smooth, making it ideal for printing. Polyester fibers are exceptionally strong, resistant to most chemicals, stretching, shrinking, and are available in a variety of colors.
Comparison pricing:
Printful: $22.15
CustomCat: $14.69 – $20.69
Printify: $21.87 ($16.84 with Printify Premium)
SPOD: $27.34
Standard T-Shirts (unisex jersey)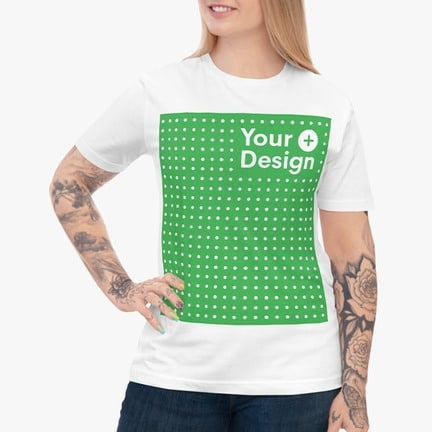 Possibly the most common form of POD apparel, there is never not a demand for t-shirts going back well over a century. Being able to custom print whatever you choose on them today is the modern flair for this global standard. The price for these shirts includes one print of your choice.
Also, be aware that pricing might vary slightly according to production technique, product color, size, and placement of print. These products are generally 100% spun cotton, but heather-tone versions are usually a cotton/polyester blend or roughly equal parts.
Comparison pricing:
Printful: $16.50
CustomCat: $10.96 – $14.96
Printify: $11.73 ($9.03 with Printify Premium)
SPOD: $12.66
All-Over Print Unisex Hoodies (higher grade)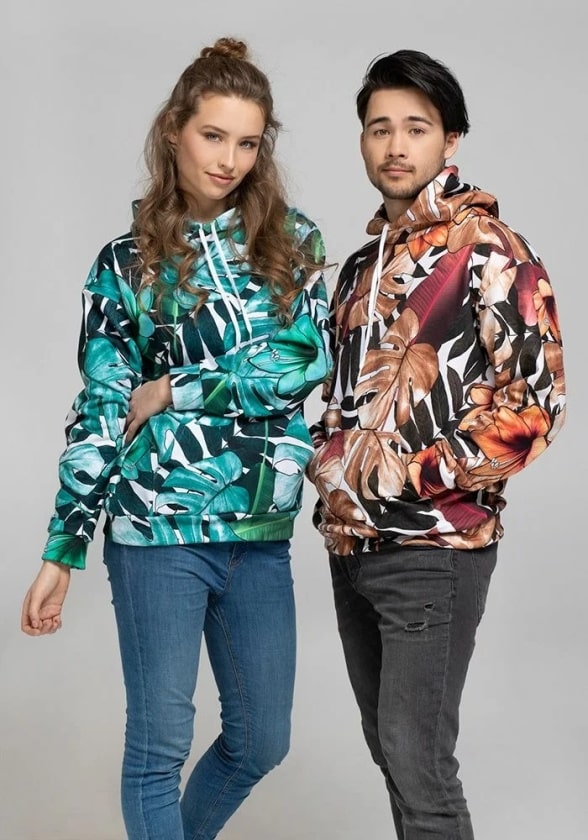 Because of the unusual cotton and polyester blend, this customized All-Over Print Unisex Hoodie has a relaxed fit and very soft fabric. These are unique products in that there isn't a small logo or a centralized image to place on garment; instead, the entire thing is the surface that is printed on. The brushed fleece inside makes this hoodie a true wardrobe staple, so get your designs ready and start creating a line of personalized hoodies right away!
These hoodies have either a 70% polyester/27% cotton/3% spandex, or an 86% polyester/14% cotton blend. The hood is double-lined and has a design on both sides, with drawstrings in white or black. On the inside of the lower hem for some of these there is a space for a custom logo. In the case of the Printful version, the fabric is OEKO-TEX 100 certified.
Comparison pricing:
Printful: $42.95
CustomCat: (does not offer this product)
Printify: $49.96 ($38.47 with Printify Premium)
SPOD: (does not offer this product)
11 oz. Ceramic mugs
The go-to gift for almost any occasion, ceramic mugs are easily emblazoned with any kind of artwork, slogan, or design you can dream up. Just about every fulfillment company offers a version of this, and some even carry kinds that change color depending on the temperature of the liquid you put into them. In general, the design is created on paper with dye ink and then transferred over onto the blank mug using a heating process. For this example, since we're keeping it simple, we're looking at what each company has to offer when it comes to their most standard ceramic mug. These are high-quality ceramic mugs with either a single overall color (usually white) or a two-tone rim, interior, & handle. They feature top to bottom full wrap decoration, they are dishwasher and microwave safe, and in the case of the Customcat version, they use ORCA Coating for maximum print vibrancy.
Comparison pricing:
Printful: $7.95
CustomCat: $5.80 (for their "two-tone" version)
Printify: from $6.36 (from $4.90 with Printify Premium)
SPOD: $8.11 (for their ceramic "full color" mug)
(Note: Printify prices range because they offer various sizes of this product, starting with the 11 oz. version)